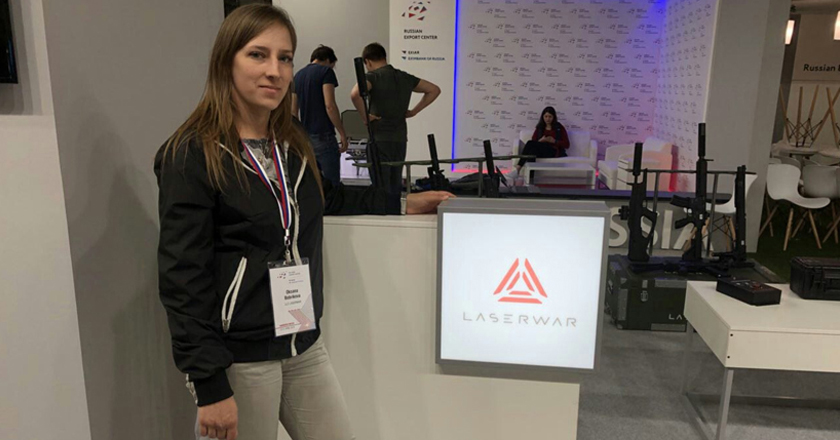 Good day everyone! Today, our additional stall F54 in hall 6 has been opened. When the flow of visitors tapered off yesterday evening, the REC staff made ready a place for our exposition, so we moved part of our equipment to the new place.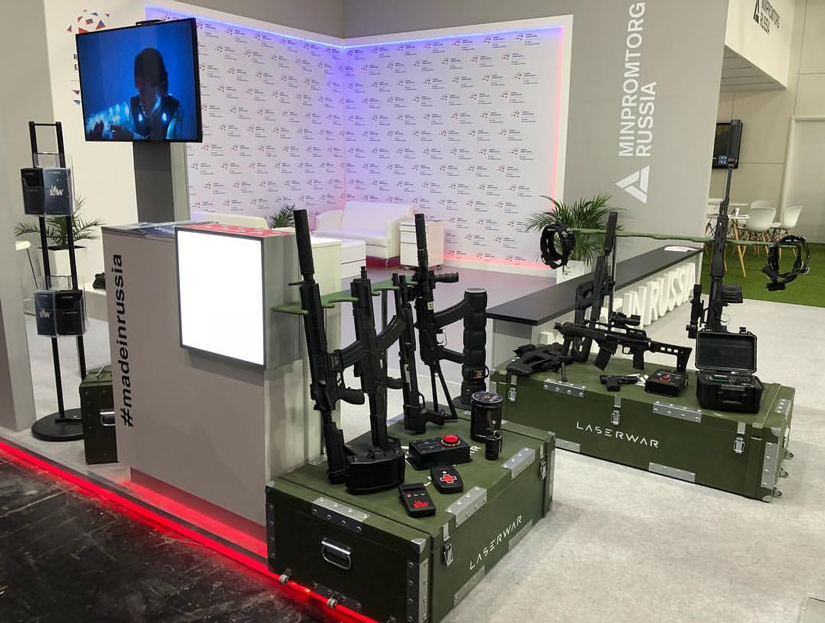 Part of our group has been greeting exhibition guests at the new stall since this morning. It must be pointed out that the two stalls now cover different subject matters. In hall 6, the main emphasis is on indoor laser tag systems, while in hall 15, outdoor laser tag is represented and mass-dimensional models, which are so attractive to visitors, are displayed.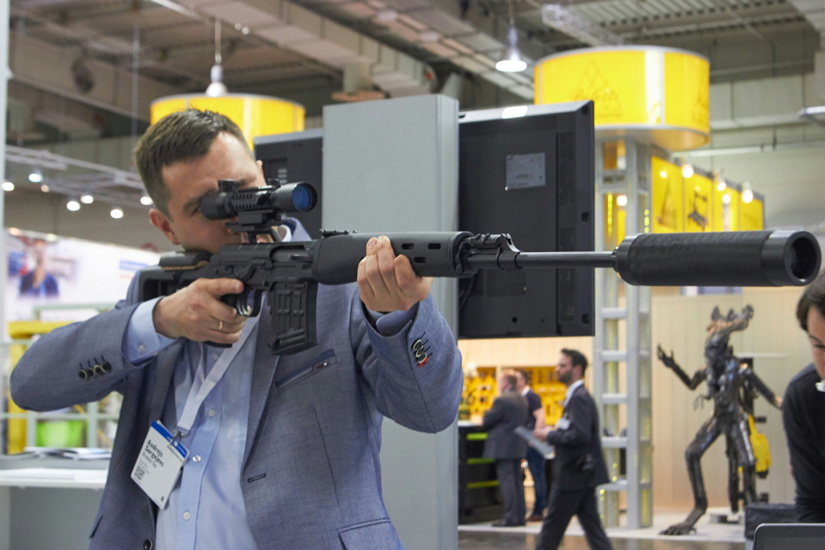 At our exposition, we are presenting CYBERTAG to our European clients. This is a complex system of equipment for laser tag arenas developed and produced by LASERWAR. The so-called 'Made in Russia' gadgets. The design, the production quality and the wide set of functions of this system are as good as those of world top product brands, while the sensible price contributes to the gradual expansion of the system on the world market.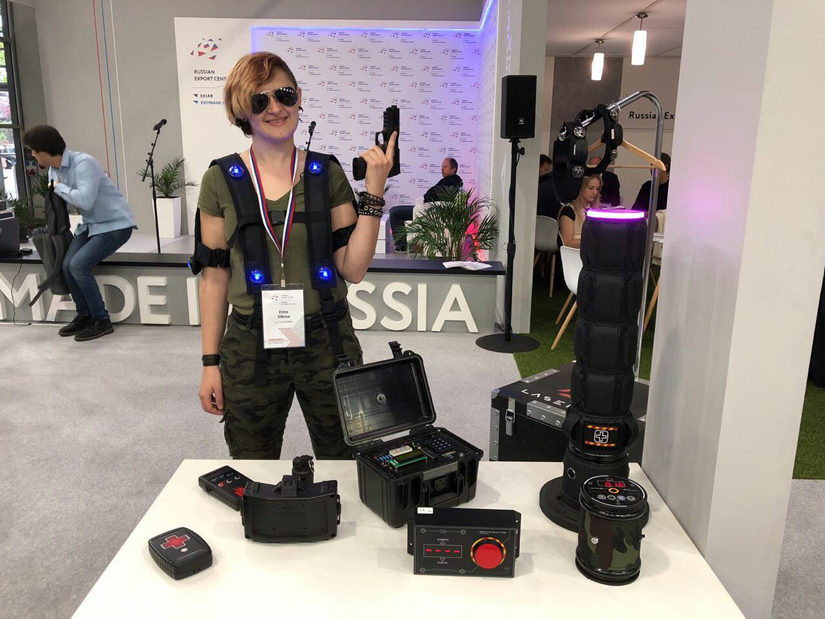 Generally speaking, participation in the largest exhibitions of the kind forms an idea in the world community about the scientific, industrial and technological possibilities of our country. This is exactly the reason why the Russian Export Centre puts in so much time and money on decent presentation of the country at the events of such a high level. We are proud we have been offered the opportunity to represent Russia at the biggest European industrial area. The profound interest that has been sparked by our products among the visitors makes us hope that we justify the trust placed in us.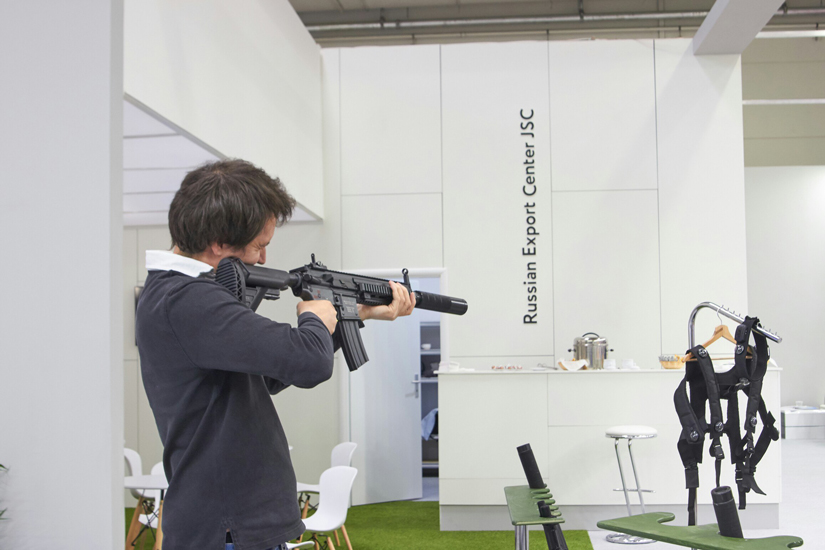 Participating in international exhibitions is rather costly for any company. it frequently pays off only in the faraway future. When taking part in such an event, one must certainly have clear goals. What were LASERWAR goals when we came to the HANNOVER MESSE?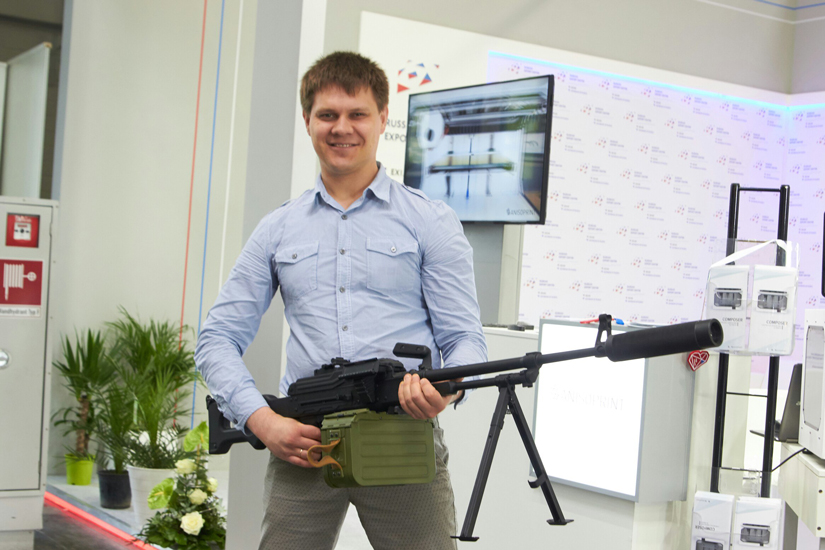 We frequently participate in the international exhibitions of game equipment and entertainment industry, during which many business issues are solved. From this point, the HANNOVER MESSE is not so relevant for us, yet we have certain objectives. We want to learn about new industrial and technological things and decide on the development tendencies of own manufacture process and laser tag in general. We also want our company staff get the experience and skills of working on international level events and communication with clients using the technique of immersion.
It is safe to say that we are steadily approaching the accomplishment of our objectives. The turmoil of the exhibition opening ceremony has been over and work is in full swing.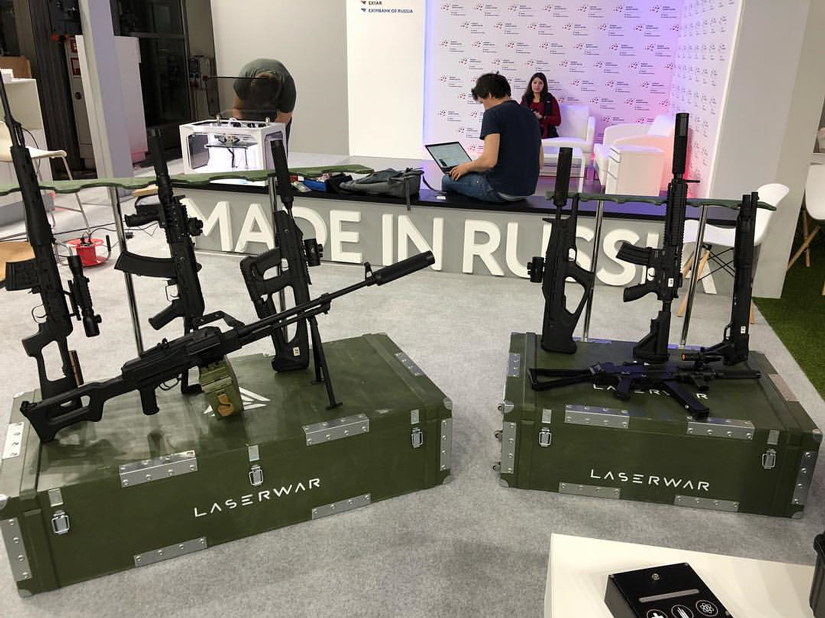 We are still waiting to see you at our stalls. See you soon!
Related news