Crash tests of LASERWAR equipment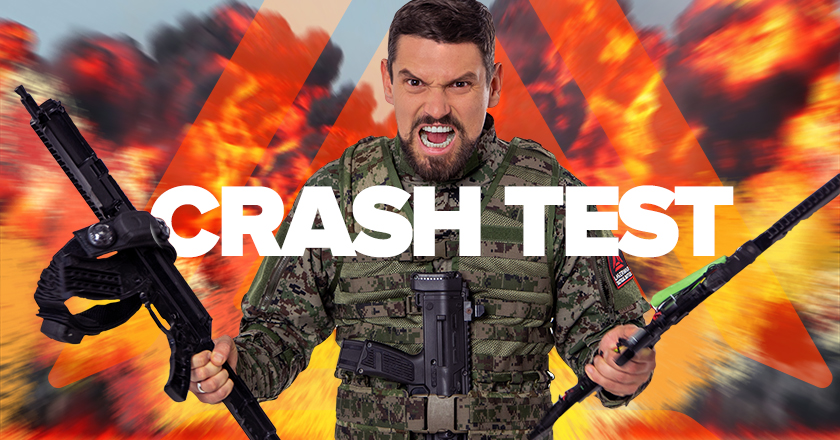 Throughout being occupied with the development of laser tag equipment for more than 10 years, LASERWAR devote much attention to the reliability of its products. In the rich arsenal of game sets of our production, there is a special class of taggers designed for tough rental conditions.
High-strength case made of weapons-grade plastic, repeatedly strengthened through internal structural features, absence of moving parts that may suffer during rent operation, excellent design and reasonable price make AK12-LT «Predator» and MP-9LT «Phoenix» literally the basis for the success of many laser tag clubs.
This was made possible due to their high reliability and multiple margin of safety, embodied in the design. Laserwar engineers conduct severe tests to determine the survivability limit of our products – because this is the company's business card.
You can learn about how such tests go, what is worse for the automatic rifle – to get under the "KAMAZ" wheels or in the hands of children, by viewing a small video, cut by us from the results of crash tests of our products over the past few years.
Related news