Confrontation. Digital flag scenario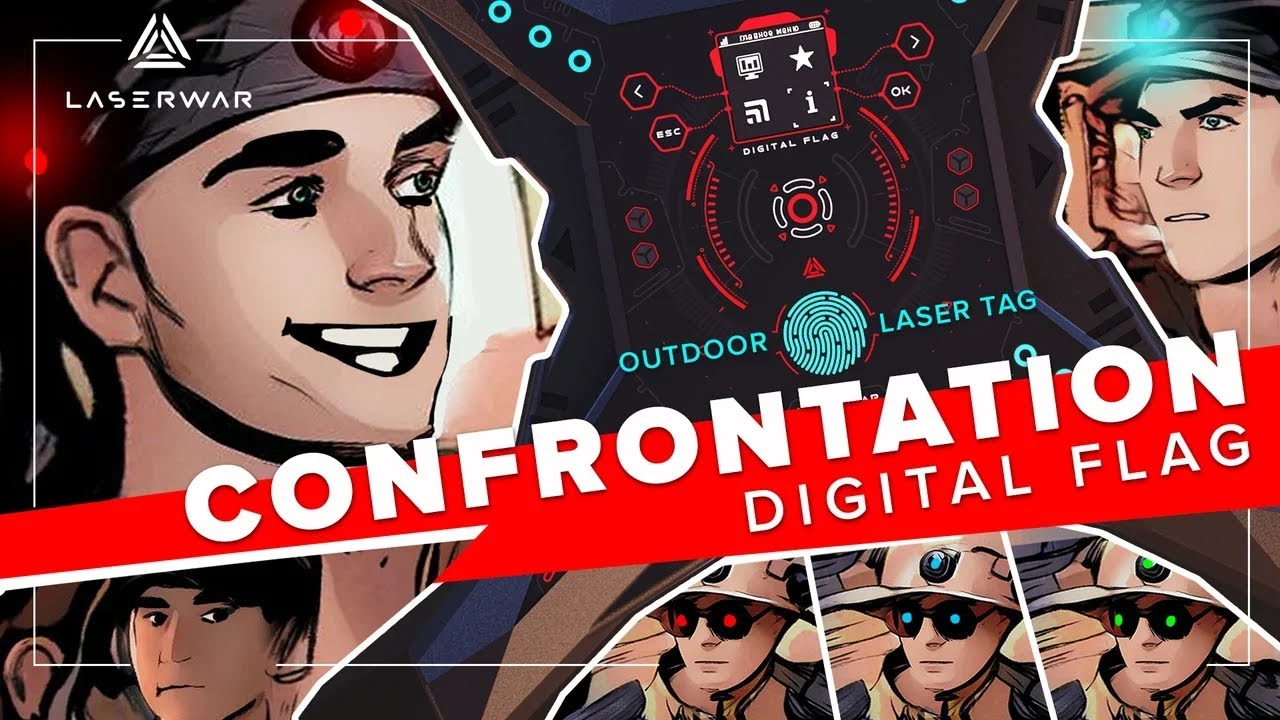 One of the novelties of 2020, the Digital Flag, is being successfully used by players and clubs. And this creates a great demand for information about scenarios and opportunities for the device. For all interested players and game organisers, we have filmed a series of videos on Digital Flag scenarios. Today we will introduce you to the Confrontation.
Let us remind you once again its basics:
CONFRONTATION.
At the beginning of the game the flag is neutral, and it shines with the colors of all teams. Shoot at the device to capture it. The longer a team has the flag, the more LEDs on the flag are illuminated by the color of that team.
At the end of the round, the flag emits a beep and changes its color to that of the winning team: the team that possessed the flag longer than others.
Settings
Round time. Range: 0 - 1440 minutes
Invading time. Range: 3 - 255 seconds. Within the specified time the flag is captured after the player shot at it.
Radiation: on/off
Delay. Range: 1 to 9 seconds. If the Radiation parameter is enabled, the device will send a radiation pulse once after the specified time after the flag is shot at, causing damage to all players nearby.
Power: Range: 1 - 100% Damage caused by radiation.
Related news