BASIC FIRST AID KIT. SAME LASERWAR QUALITY AND NEW DESIGN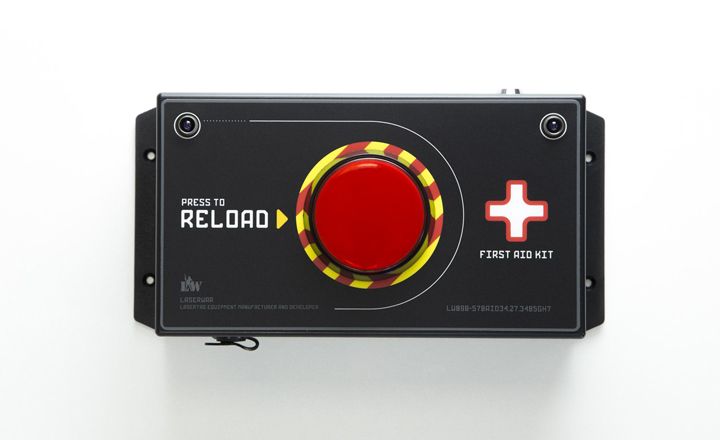 LASERWAR company specialists not only develop and produce new laser tag weapons models, but also modernize the old game sets.

Right after PKM-D and the renewed Battlefield Pro checkpoint mentioned before, changes have been made to the plastic version of the Basic First Aid Kit.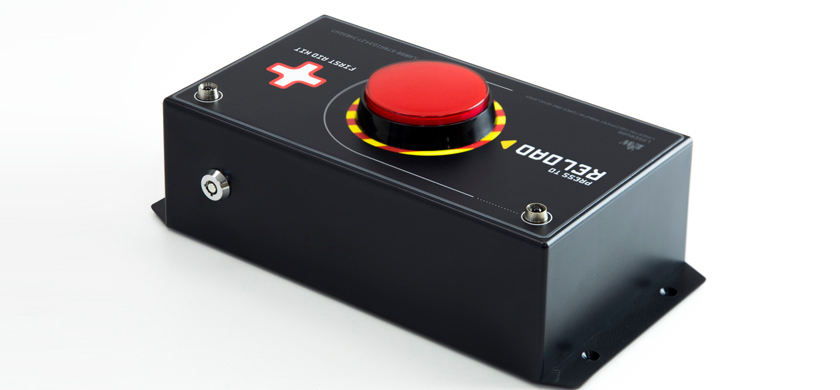 The new version is equipped with a li-ion battery with 2.2 Ah capacity, which increases the operation time to 36 hours. Players and club directors will not need to use different types of chargers. Smart Li+ devices can be used for all the company's play sets. The new battery increased the weight of the device, so it now weighs 480 grams.

The body of the basic kit has changed too. The additional flanges at the back made it possible to mount the device on the wall, thus making it comfortable and practical.

The constructors did their best too. On the first aid kit there is a big button. The button is not level with body, so the players will not have to search for it, thus wasting their time. We focused on the most important parts of the kit by making it look not only attractive but functional. The red and yellow framing of the button not only matches the overall design, it makes it look bigger. The use of familiar signs on it will not let you confuse it for something else.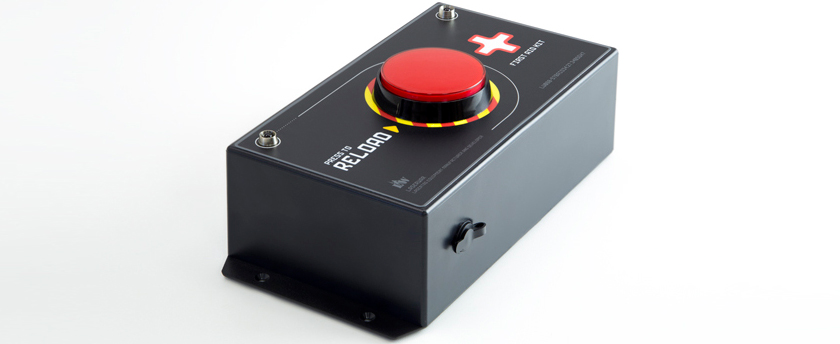 The rest has been left unchanged: two infrared projectors switched on by means of a key, battery charger inlet protected by a rubber plug and the reliability proven over the years.

The cost of the basic first kit set is 3500 roubles. You can order it now from our online store.