Upgrade and get a discount. Turn your AK-12 into an AK-15!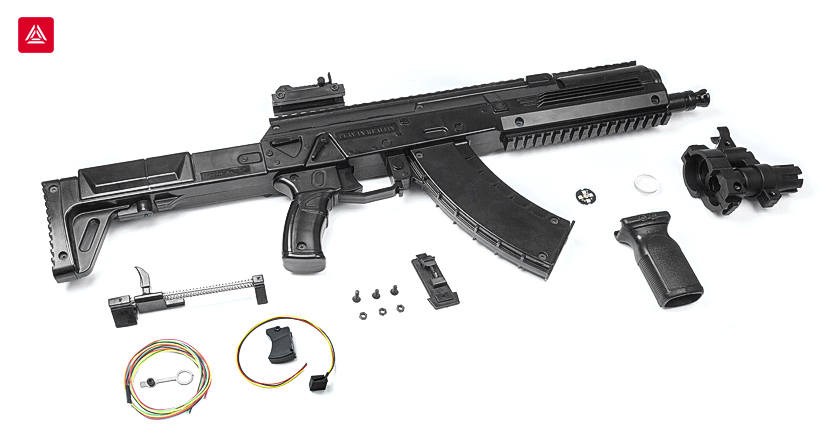 Do you want to upgrade your battle-scared AK-12LT Predator to the most modern model AK-15 Warrior? We're ready to give you that opportunity.
The unbeatable in accuracy ParallaX optix, bolt reloading and no-touch trigger that withstands millions of clicks - these features of the Warrior will radically transform your weapon. Get it all in one Kit-set. The cost of a set that will bring your tagger to a new level will be only 80 dollars.
How about cheaper? Cheaper options are possible!
We offer you free of charge to perform all works on the modernization of your weapon in the main LASERWAR service center and give a discount of 10 dollars on the cost of parts. All you have to do is send your Predator to our service center, where specialists will perform all operations to install new parts and replace the old ones that will be disposed of. In this way you will retain the warranty, which you can lose when you upgrade the tagger yourself.
Choose the quality and reliability from LASERWAR!
The KIT set
includes:
1. top handguard with a lens, a ParallaX IR module and mounting kit;
2. no-touch trigger mechanism consisting of a sensor and a trigger;
3. bolt reloading unit consisting of two triangular stops, two guide rods, spring, microswitch and bolt handle (+ one spare);
4. right side of the housing with milled groove (not included in the basic set, optional).
Installation
To upgrade the game set you will have to make a number of improvements to the body - cut the protruding barrel nose with a hacksaw and mill the groove for the reload unit. If this operation is problematic for you, you can order the right half of the body with the finished grove together with the KIT.
1) Install the no-touch switch and the trigger from the KIT set in place of the microswitch and the old trigger.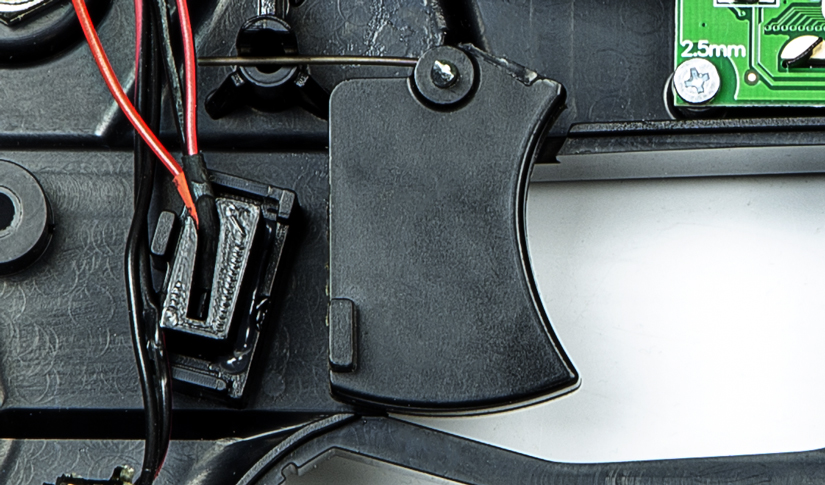 2) Assemble the reload unit by placing the reloading microswitch in the triangular base and place the unit in the corresponding body slots as shown in the figure: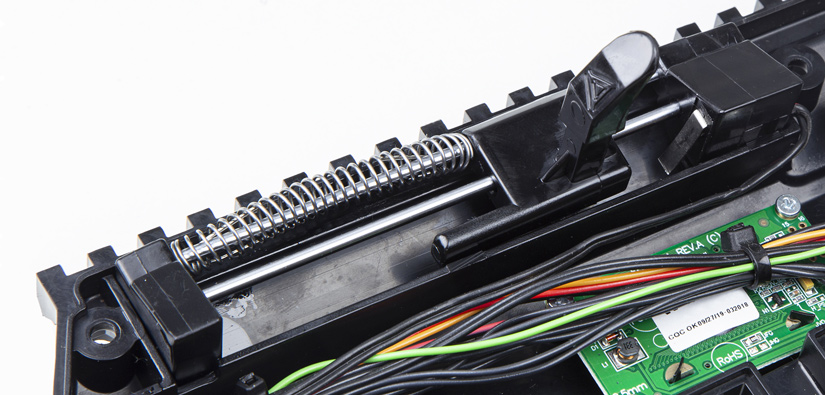 Solder the pins of the installed microswitch to the motherboard instead of the wires from the former reload button, and solder the loose wires to the fire mode selection pins on the motherboard. Now the button previously used for reloading will be responsible for selecting a single/burst fire mode
3) Assemble the ParallaX emitter unit with using lens and IR module on the handguard and connect the IR module wires to the motherboard: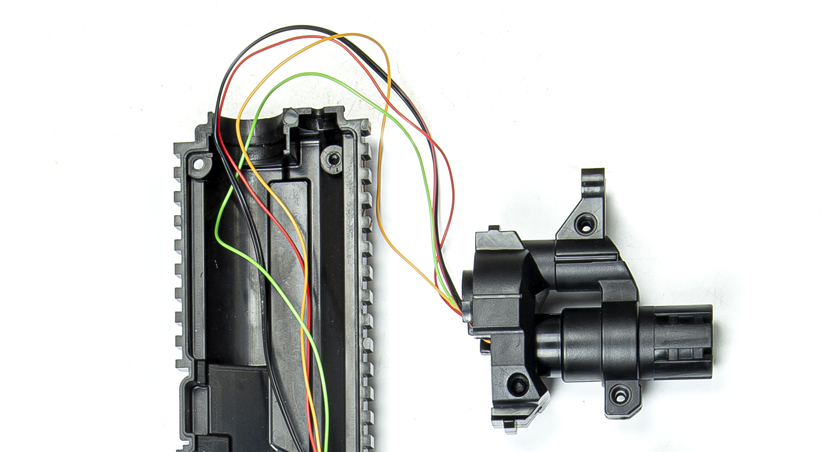 After that, assemble the body and fix the handguard to it with the screws from the KIT.
The increased range and accuracy of the new optical system, the no-touch trigger, bolt reloading, the reliability and quality of LASERWAR - your tagger will be transformed beyond recognition.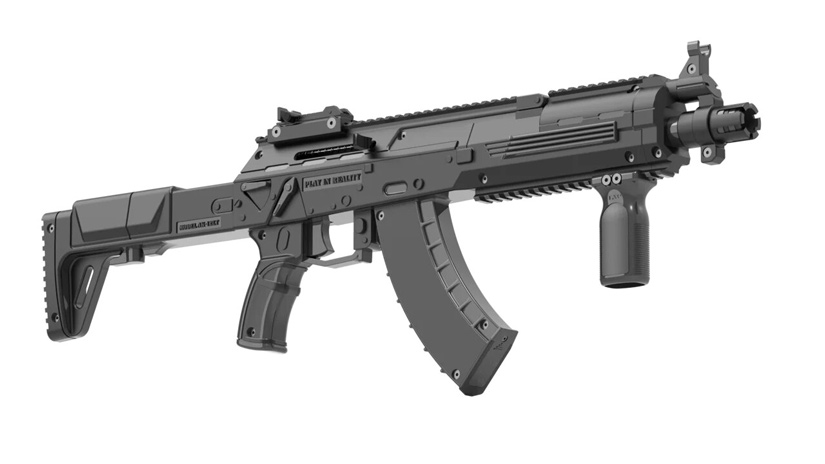 The sales of AK-15 Warrior are just beginning, upgrade your Predator today!
Related news