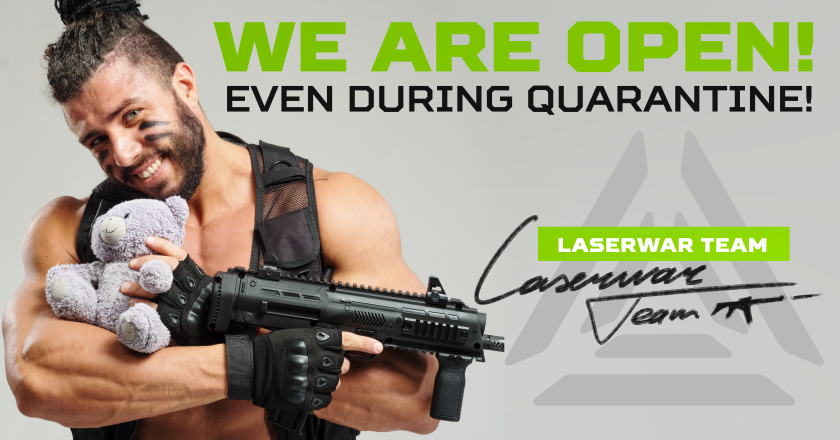 Dear friends, the lockdown continues, but that doesn't mean that our company has stopped providing services. We arranged the work so that our clients still receive quality support from LASERWAR specialists. Our managers will gladly tell you about laser tag equipment, new functions of the software, and models that will perfectly suit your tastes. Our life goes on, and the laser tag community is still waiting for a whole series of new 2020 devices.
Note that we process the current orders. We have good news for those who think that they won't get equipment: you will receive the ordered game sets on time. We continue providing high-quality service during this difficult period. If you have questions, feel free to ask our managers.
Follow our news feed, subscribe to the official LASERWAR community and take care of yourself.