LASERWAR UI update - new features available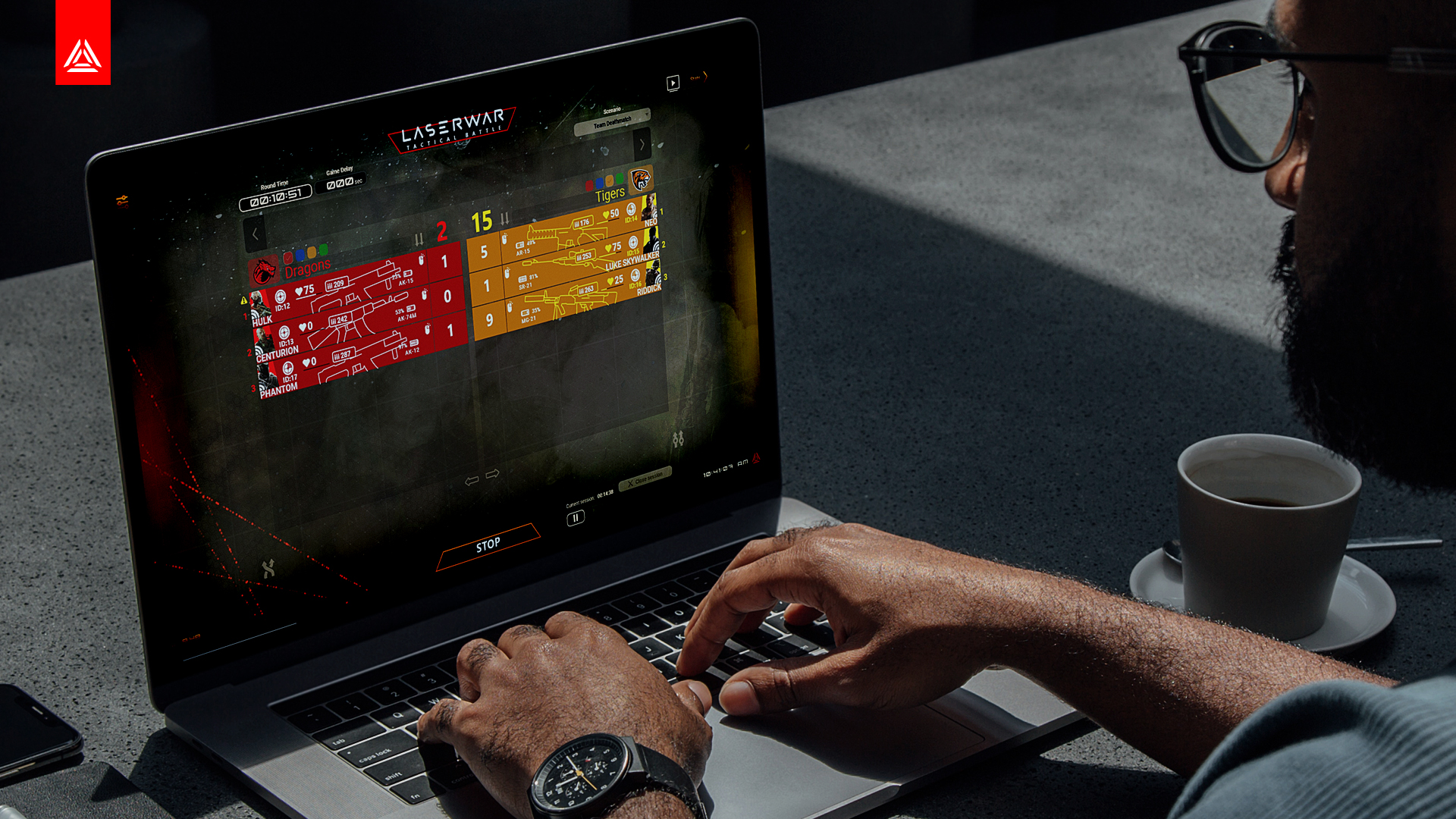 The week begins with another update of LASERWAR online configurator. This time, we've prepared two significant changes for you: the software's functionality has been expanded, and the realism of laser tag battles has been further enhanced.
Within a day, the updated version 1.133 will be available for download, but in the meantime, we'll discuss the new features.
Possibility of upgrading hit sensors and additional devices
Until now, the hit sensors and additional devices have been flashed into the LASERTAG CONFIGURATOR. There is now no need to install additional software. Everything is contained within a single application - LASERWAR UI. Hit sensors must be equipped with firmware from the 10th generation. The app will not include headbands, helmets, or vests from previous versions.
Flashing is performed in the "Hardware settings" menu. It was previously known as "Network Setup" and was used solely to rename the tagger's Wi-Fi network. This function has been retained, but a new firmware function for hit sensors and additional devices has been added. The standard PRO remote control is in the list of such devices.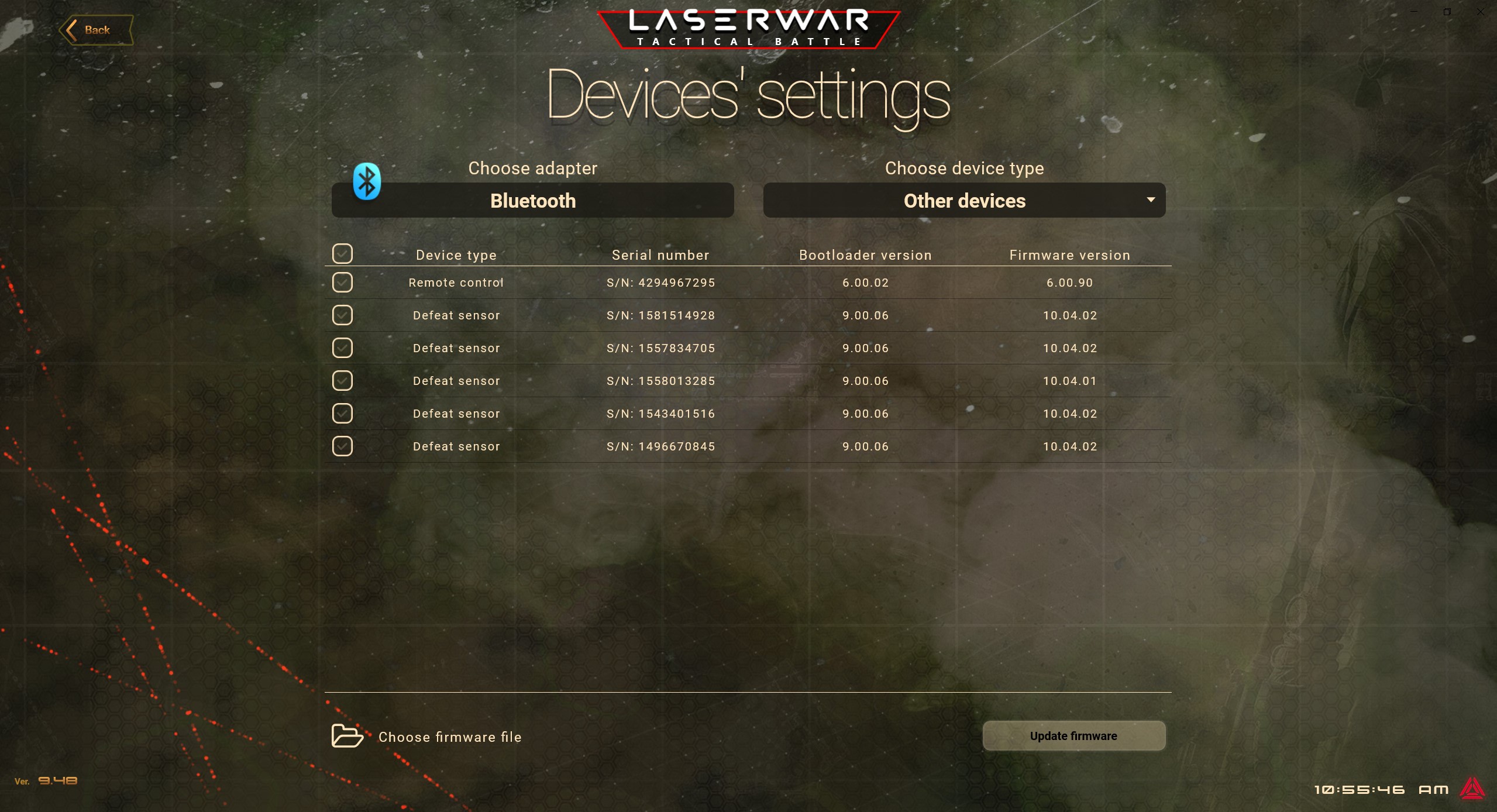 The technology is identical: the hit sensor or remote control is activated in re-flash mode and the app is initiated. Next, under "Hardware settings", select "Other devices" under "Hardware type". The screen will display the connected equipment.
A critical point - only remotes manufactured after 2017 with an integrated Bluetooth module will have their software updated. Additionally, new scenarios, including local ones that can be activated via remote control, will be available in the near future. However, you will need to reflash the device to fully use them.
The entire update process will take approximately 30 seconds.
Displaying the number of ammo and hp
Another significant update is that the software now displays each player's remaining health and ammunition. Customers requested this feature, which is now included in the updated software.
The player will be able to monitor ammo and hp on the tagger display or on the screen, if there is no tagger. All indicators are updated in real time - a very convenient feature resembling one used in PC games.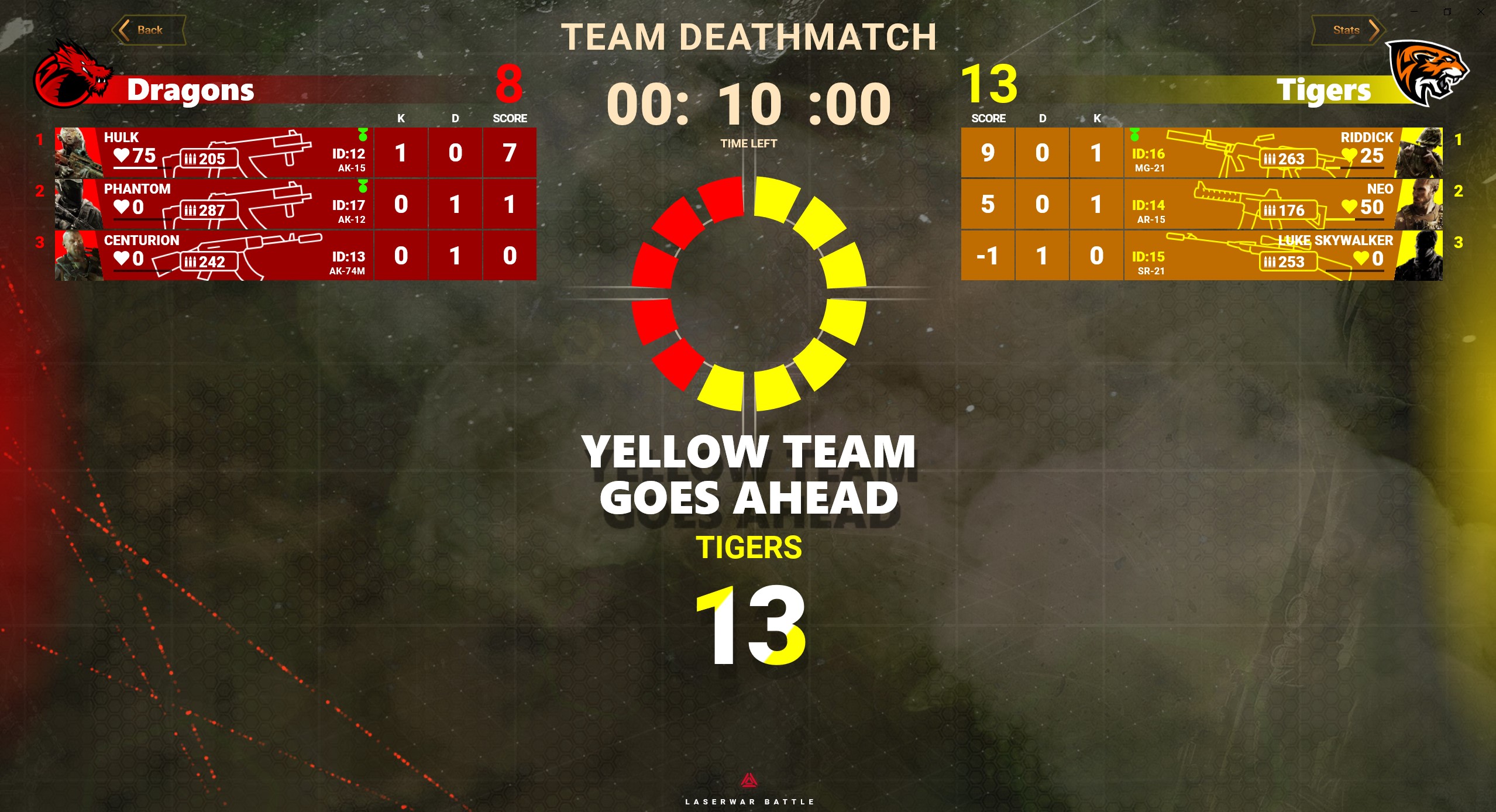 Our company will continue to develop the LASERWAR online configurator's functionality.
Related news