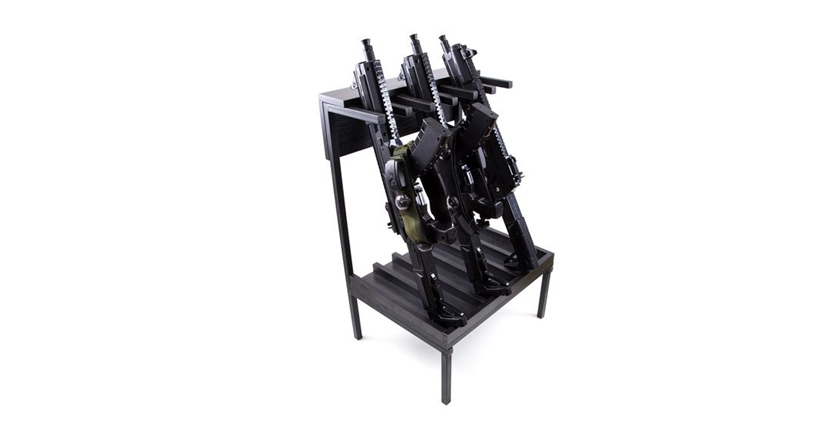 Laser tag equipment service life depends on proper storage conditions and careful handling. Everything matters when it comes to storage: correct play sets charging, no cables lying carelessly on the floor, room temperature and humidity.

As we have to deal with a lot of equipment on a daily basis, we have decided to modernize the gun racks. The updated version has changed in size, has become more comfortable and reliable. Let's take one step at a time though.

CONSTRUCTION AND SIZE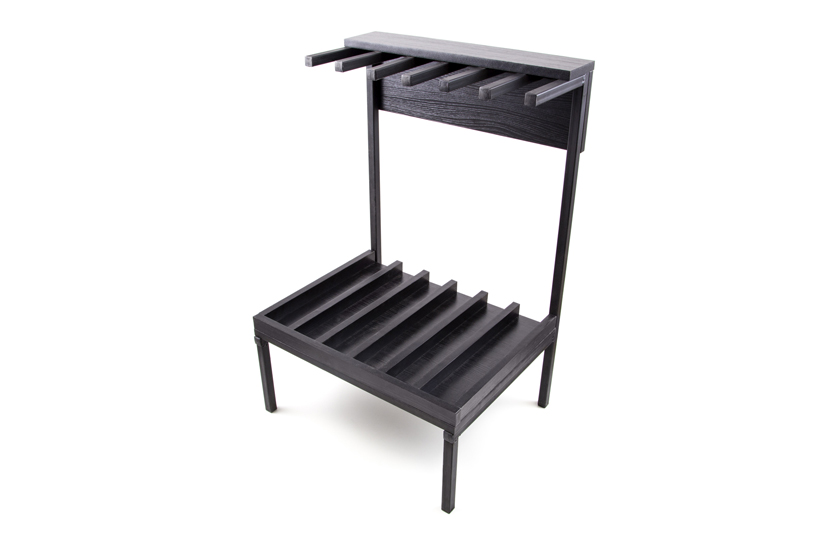 The metal frame made the construction stronger: the rack will not get loose after 6 months' use. The flags at the top won't break if the guns are not carefully placed. The bars at the bottom won't allow the play sets to fall down from the rack, while the 6 sections division will suit any models: from sniper rifles to compact submachine guns.

CHARGING AND STORING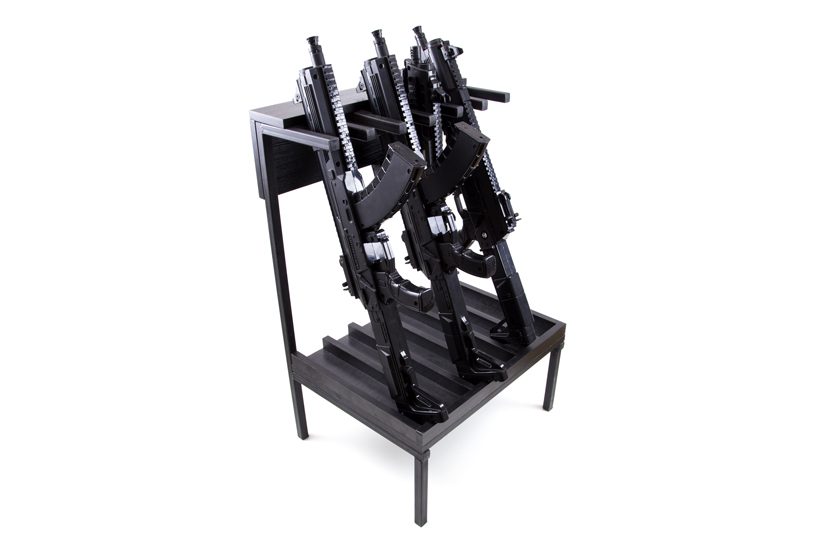 The equipment does not have to be taken out from the sections before charging it. The network filter, the Spider charger can be stored under the rack. A small box with small items, such as remotes, a couple of first aid kits, a LASERWAR bomb will fit in there too. Optic and collimator sights don't have to be taken off the blasters. The equipment with the scopes attached can be placed on the "pyramid" and will not get in the way of other play sets. The headbands used with the blasters can be hung on the magazines, thus saving space in the weapon storage room.

THE COST

The rack costs 3500 roubles. At this price you get the reliable construction, blasters compact storage solution and convenient access to the play sets.

You can purchase the item from the LASERWAR online store.