IAAPA Expo 2021. The show is about to start!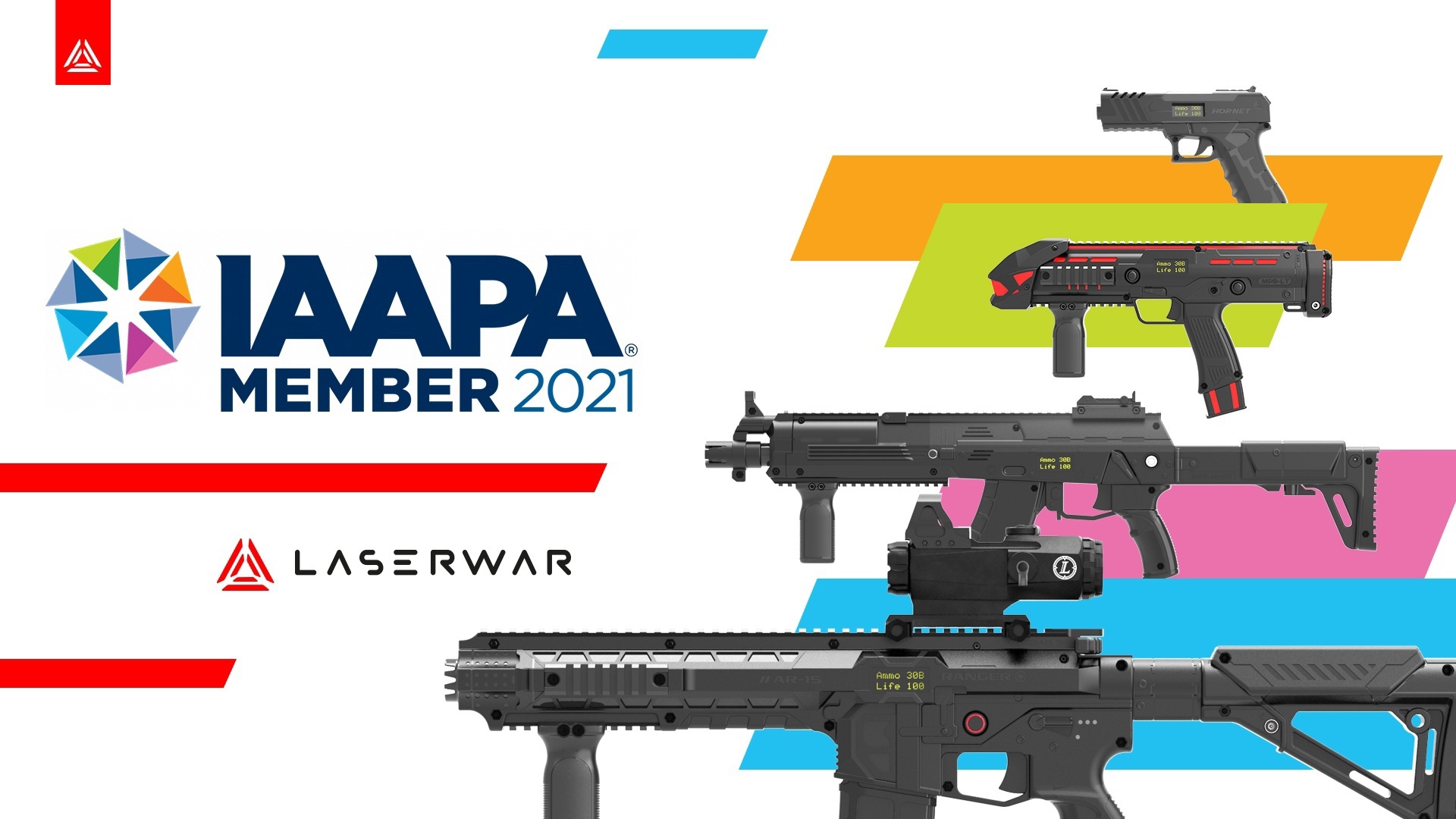 IAAPA Expo Europe 2021 opened in Barcelona on 27 September after a two-year break. 430 exhibiting companies gathered at the Fira Barcelona Gran Via exhibition centre. And LASERWAR is among them.
Our team meets guests at the company stand armed with masks, antiseptics and the best examples of laser tag equipment. This will be the company's first international exhibition since 2019, and we are fully prepared. Along with making new acquaintances, we anticipate meeting current clients. In the coming days, some of them will be able to pick up their orders directly from the stand. Around 30 meetings with buyers are planned in total.
In the forum, we will present our best work. There will be classics from the lightweight and indestructible Phoenix to the nine-kilogram Degtyarev light machine gun, as well as top-of-the-range laser tag devices. Of course, we prepared new sets:AK-15 Warrior, AR-15 Ranger and its modifications,SR-21 Ghost sniper rifle and MG-21 Berserk machine gun. The focus will be on the 11th generation of Alphatag: we will tell guests about the technology and software, and demonstrate innovative hit sensors.
Important projects of the future are the global player base LASERWAR Base and the VR project. Visitors to our stand will find out what laser tag arenas, complete with virtual reality technology, will look like. Additionally, guests can practice shooting at a laser shooting gallery, hold the taggers of their choice, and speak with consultants about the operation of laser tag equipment at the LASERWAR stand.
IAAPA Expo Europe has a long history of bringing together professionals from the entertainment industry. More than 12,000 visitors from 107 countries are expected this year. Participants present innovative products and services and examples of their application in theme parks, water parks, family leisure centres, zoos, science centres and resorts.
There are four more days of work, new acquaintances, meetings and socialising ahead. Our stand number is 2-277. All are welcome!
Related news