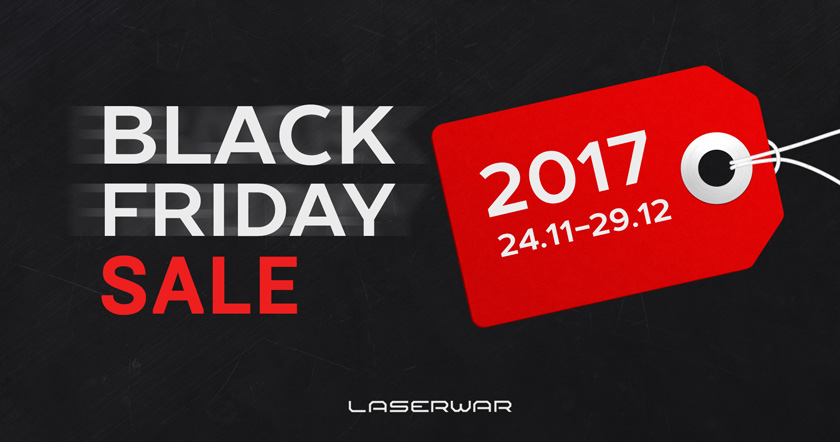 Black Friday is a real feast for all people who take advantage of saving money. For that reason this day doesn't at all seem black to potential buyers, but on the contrary this very Friday is nearly the most vivid and promising day of the whole year. Traditionally today all producers and traders sell their goods and services at extremely low prices, ready to offer special conditions and large discounts.
LASERWAR company is going to join the tradition and willing to please its laser tag fighters.
All our clients are given a unique opportunity to purchase TAGER Warrior 301 and 303 play sets with 20% off!
The offer will last till the end of year 2017.
This special offer cannot be used in conjunction with any other offers or discounts. For more details you may contact LASERWAR company managers.