UNDERBARREL GRENADE LAUNCHER FOR AK-12LT PREDATOR PRO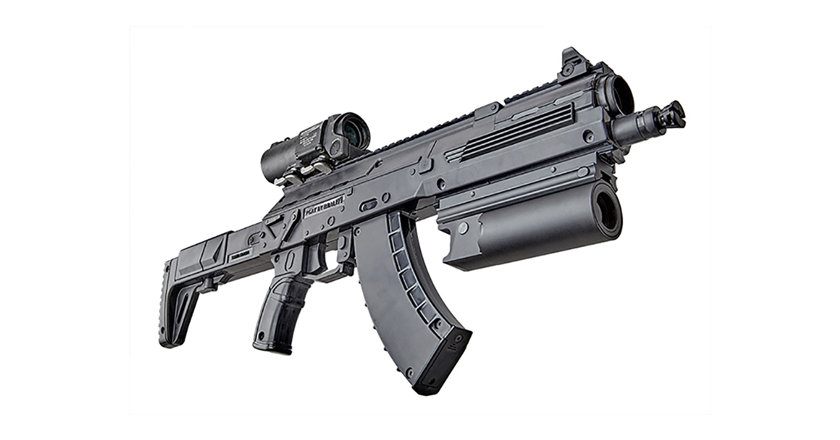 Just before the celebration of the Victory Day and the MLT 2017 festival – the biggest event for the whole laser tag community – the company engineers did a great job developing our flagship model AK-12LT PREDATOR PRO by preparing nice surprises and add-ons for the model that has long become a favourite both among adults and kids. At the end of April, we announced new body material, tactical grip and an authentic sight rail for the PREDATOR.
Now LASERWAR is ready to introduce a device that will make the blaster combat power way higher and will turn it into an invincible weapon in the hands of experienced laser tag players – the underbarrel grenade launcher.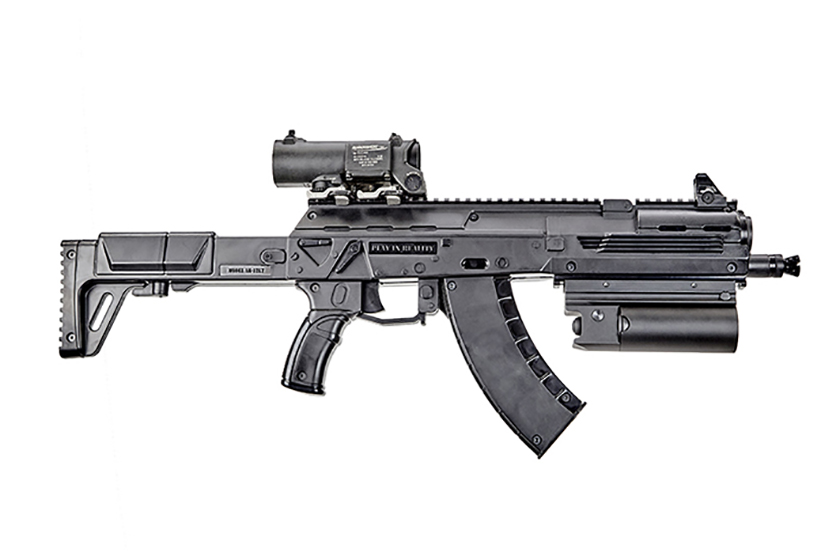 This grenade launcher is ideal for the AK-12LT PREDATOR PRO play set. Due to its compact dimensions and light weight, the grenade launcher can be comfortably fitted under the receiver on the RIS rail of the PREDATOR. The weight of the grenade launcher is 1000 grams. The body is made from aluminium alloy. The effective firing range is 60 metres. The gun is fitted with a button for producing shots. The unique optical system provides high effective range. The delay after shooting makes the weapon more authentic.
The device is automatically reloaded. Hits are registered with a delay after shooting. Reloading mode, delay after shooting, amount of underbarrel grenades and the damage done by an underbarrel grenade detonation can be set up using the laser tag configurator in the section Devices – Underbarrel grenade launcher.
You can order the underbarrel grenade launcher from the LASERWAR online store. The price of 8000 roubles is fully justified by the functions of the device.
Please note. You need to send your blaster to a LASERWAR technical support centre for integration when buying an underbarrel grenade launcher. Mounting an underbarrel grenade launcher is optional. Yet once it has been mounted, it becomes an integral part of the construction. Special weights will be fitted into the stock in order to balance up the laser tag weapon.