RUSSIAN VILLAGE. LASERWAR in China

The grand project of the amusement park in the Russian style is being implemented today in the most populous province of China – Henan. The province has a huge tourist flow; it is located 60 kilometers of the main tourist attractions listed in the UNESCO world heritage. It creates unique conditions for the implementation of a large-scale project for corporate and family recreation activities.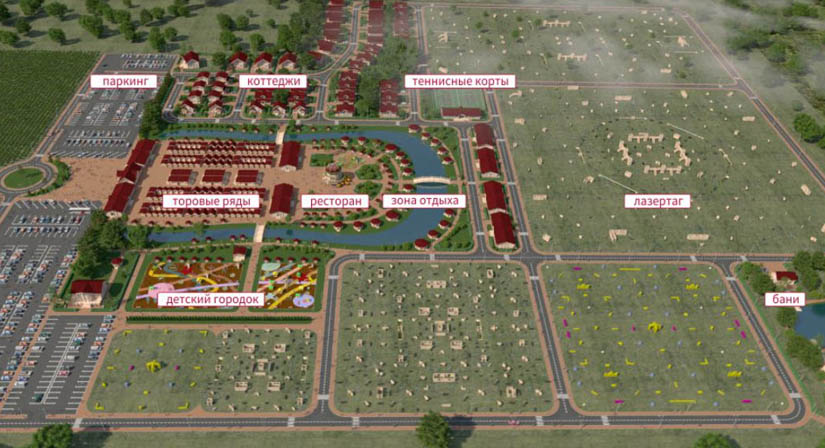 The recreation area of 25 hectares includes a convenient parking for 400 + cars and 60 buses, a cottage village of wooden log cabins in the Russian style to accommodate vacationers, shopping malls with traditional Russian goods and products, a restaurant complex for 500 people, tennis courts and, most importantly, a huge laser tag complex. There are 6 sites for sports laser tag with a total area of 10 000 m2. They are ready for fans of this active form of recreation which is rapidly gaining popularity in China. Up to 700 types of game weapons, indistinguishable in appearance from combat ones, additional game devices — there is everything for the most exquisite taste.
LASERWAR company took part in this large-scale project, which is already called the "all-China laser tag capital". Our equipment will represent Russia in the "Russian village". The project has already reached the stage of a trial launch and our specialist, a service engineer, is now working in the province of Henan, deploying equipment and conducting training of employees. Upon his return, we will tell you more about this Grand project "from the first person perspective."
Related news