A new thing for laser tag clubs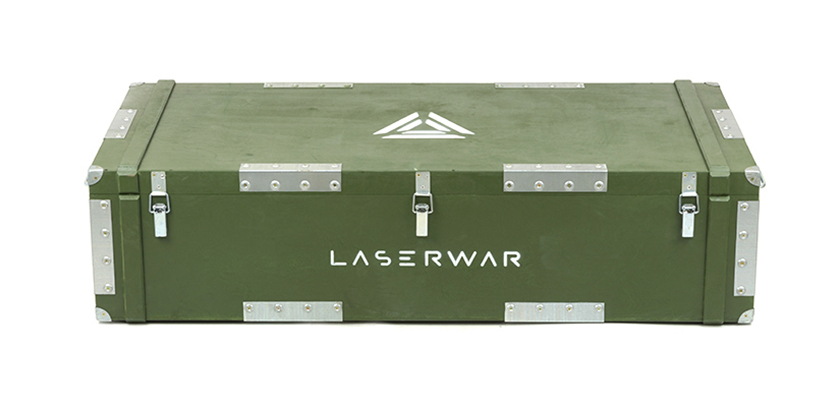 We would like to offer our new item – a gun box for transporting and storing blasters – to game organizers and laser tag club administrators, who often have to transport their equipment to offsite events. Robust, comfortable and with a character – it will fit well the interior design of your club and will create a special atmosphere of an army depot. In between games, it can be used for storing tagers, additional equipment and other important small items – there are plenty of those at any club.
CONSTRUCTION AND DIMENSIONS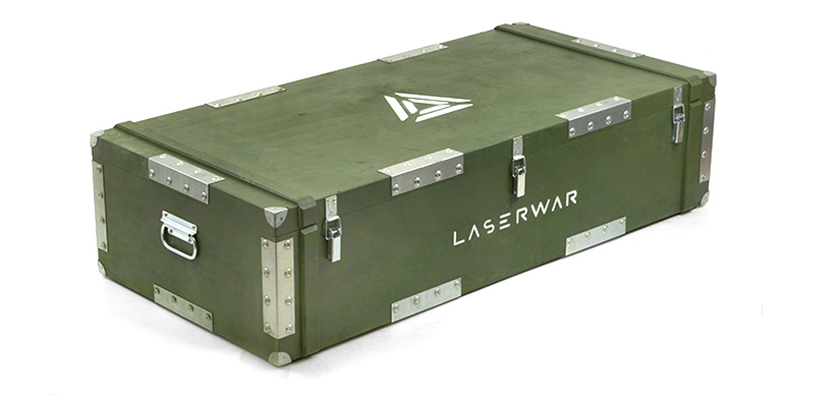 The box is made of strong 9 mm plywood. The ribs are fortified with special shields. The corners are covered with steel plates. Reliable metal latch locks protect the box against accidental opening. Two strong tip-up handles at either side allow to move it from one place to another. The box is pained in and out. You can apply your club logos and inscriptions on it. When ordering the box, you can choose one of the three available sizes: 50х50х50 cm (₽ 5000), 30х60х96 cm (₽ 6000) and 30х60х130 cm (₽ 7000). You can select the required size and purchase the box from our online store or custom-order it.
Related news