MK 43 «Tornado» Original Series
The history of this machine gun dates back to the 1990s. One of machine guns from the M60 series was reworked in the USA. The weapon featured an assault barrel and outperformed its predecessors in many ways. It was adopted into service in 1995.
Mk 43 stood the test of time and even fired 850 rounds in one burst in 1.45 sec. without malfunction. The laser tag model, like the original, impresses with its power and realism.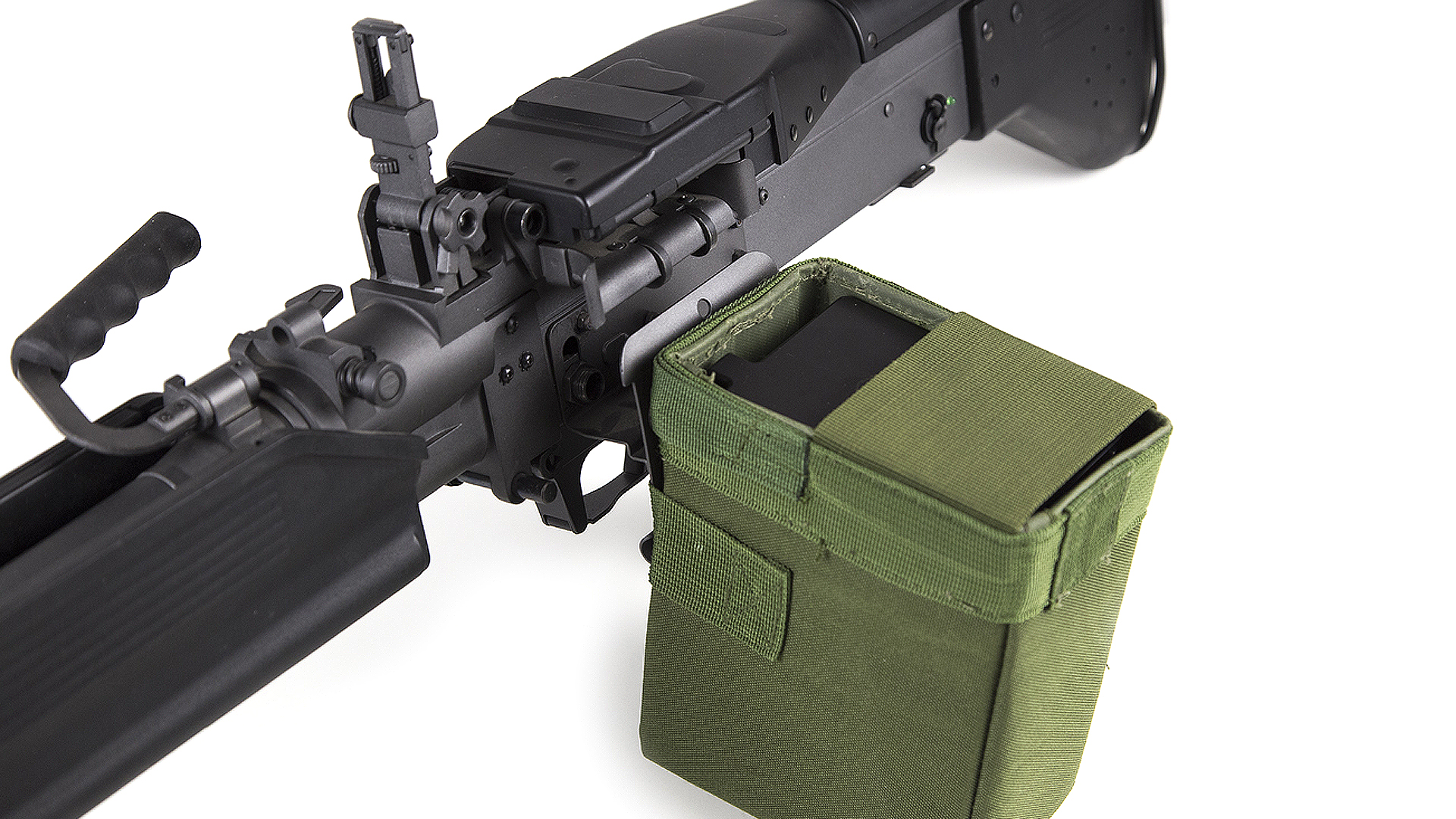 The tagger is based on a strikeball replica. We recommend it for personal use, thanks to its appearance it will enhance any collection and make an original addition to your club's arsenal. Please also note that TORNADO is made to order.
The body is made of aluminum alloy. The length of the bipod is adjustable. This model has a removable box in which you can store things you'll need for the game.
TORNADO is suitable for the role of a machine gunner; the weight is 6.3 kg. The tagger is reloaded by the bolt handle, which is automatically returned to its original position. Press the key to turn on the weapon. The socket is located on the bottom of the buttstock.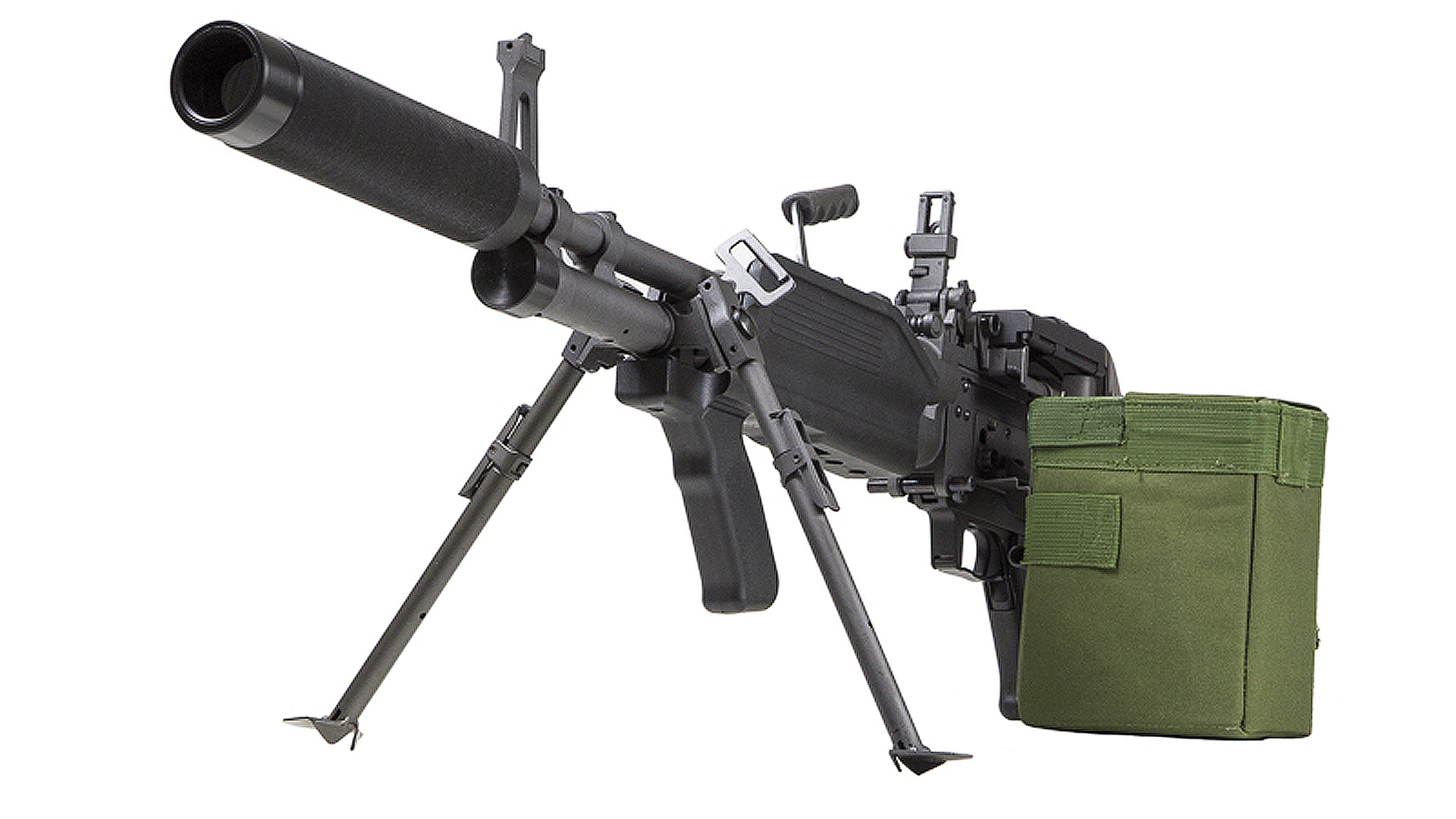 The 2.2 Ah lithium battery guarantees up to 36 hours of operation on a single charge. The tagger does not need sights, it is already equipped with a foresight and flip-up backsight. Prism or Parallax can be both used as the optical system.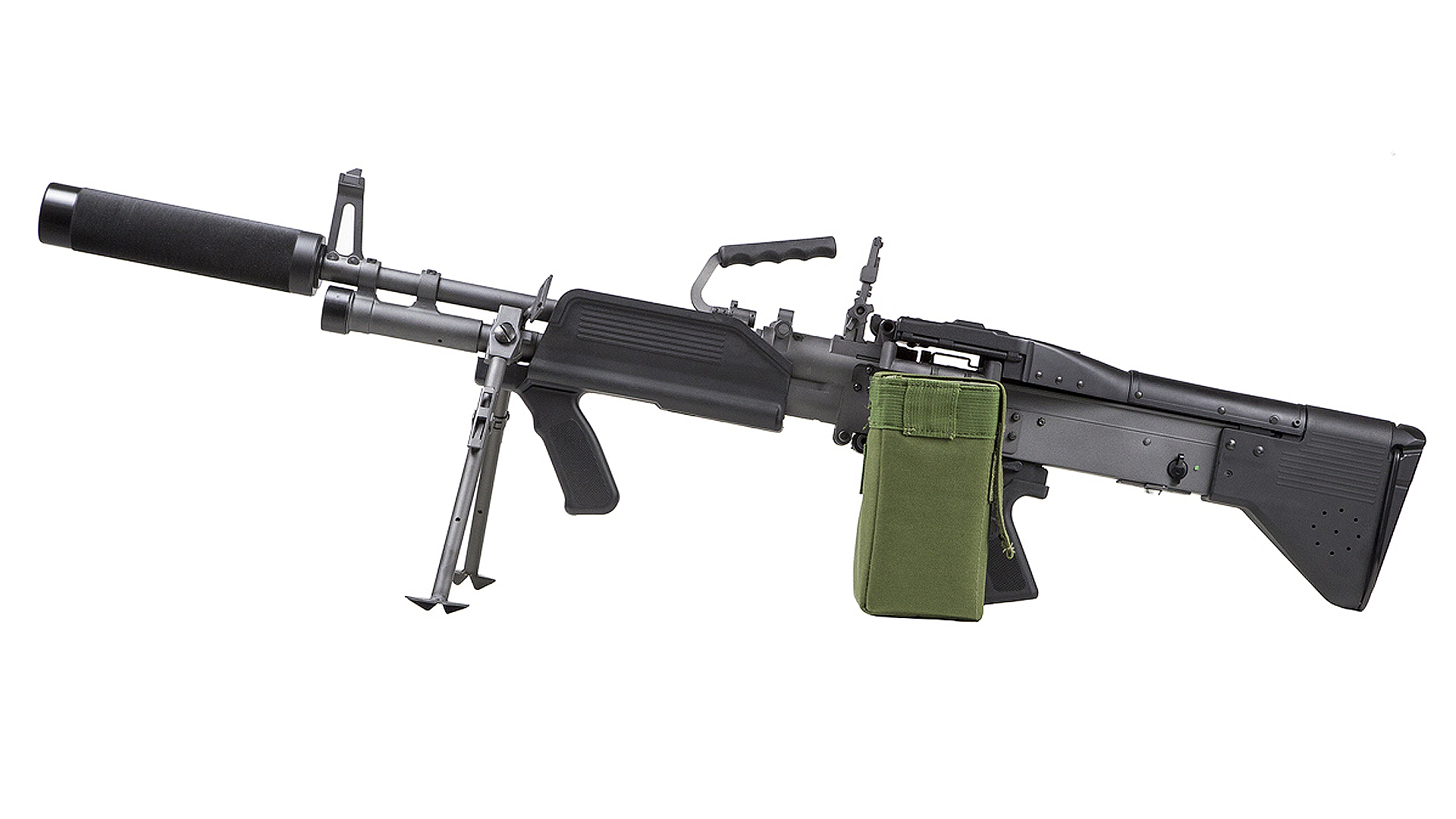 Parameters
| | |
| --- | --- |
| Charger type | Li+ (8,4V; 1000 mA) |
| Battery type | Li+ (2,2 Ah; 7,4V) |
| Battery life | 30 h |
| | |
| --- | --- |
| Effective firing range | 250 m |
| Length | 110 cm |
| Weight | 6.3 kg |
| | |
| --- | --- |
| Charger type | Li+ (8,4V; 1000 mA) |
| Battery type | Li+ (2,2 Ah; 7,4V) |
| Battery life | 30 h |
| Effective firing range | 250 m |
| Length | 110 cm |
| Weight | 6.3 kg |

Download Passport 0.5 MB (DOC)