Friends, we would like to present you an interview with a long-time reliable partner of LASERWAR, the head of the Belgorod laser tag club «Valkyrie» Mikhail Blokhin. Laser tag club «Valkyrie» is not just a LASERWAR client. A certified service center has been operating on the basis of the club for many years. Mikhail told us about his experience of promotion and development of the rental club, priorities in the work and shared the secrets of success.
– Mikhail, tell us, when the club «Valkyrie» appeared? How did it all begin?
– The club opened in March 2012. The idea was born unexpectedly – before that I did not even know what even laser tag is. Accidentally I saw in the social network photos of a familiar girl with a game weapon and decided to suss out all about the game. After checking out the information on the Internet, I realized that this kind of active rest is a novelty for Belgorod. I immediately decided to try to open up my own club. It was the first one in our city. I took a serious approach to the choice of its name. In Russia there are a lot of laser tag clubs with typical names, and I wanted uniqueness with deep meaning. So this is how «Valkyrie» appeared.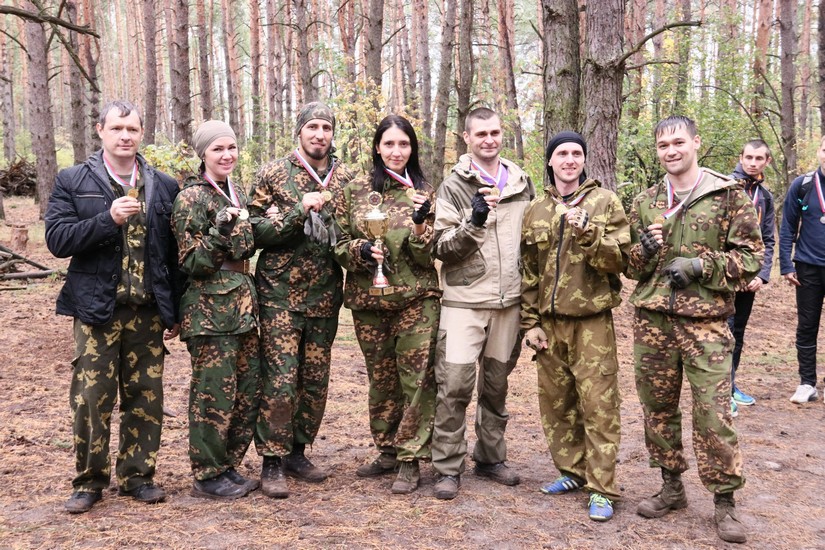 – What challenges have you encountered at the beginning of the work?
– I had had no experience in doing business, so I didn't lack for difficulties at first. Some of them I managed to bypass, some touched, but some were particularly noticeable! So, the majority of Belgorod residents had no idea of what laser tag was. It was not easy to bring to them information about the game, all its advantages, and encourage them to try. The second difficulty I faced was choosing a location for the games. Belgorod is a modern city, there are practically no abandoned territories and buildings. Plus, a convenient location is important for the landfill.
The sites that were found back then were almost impossible to access. We had to share the same sites with other clubs, including paintball and airsoft ones. That helped to build a good relationship with competitors – we do not antagonize anyone, we often help each other in various matters. From the very beginning I wanted to develop and expand the club, I invested almost all the income in it. Probably, this approach would not fit everyone. The payback period for investment was quite long – about three years. Nevertheless, back then the question of profit was not fundamental for me. While now the laser tag club "Valkyrie" is one of the most famous and largest in the region.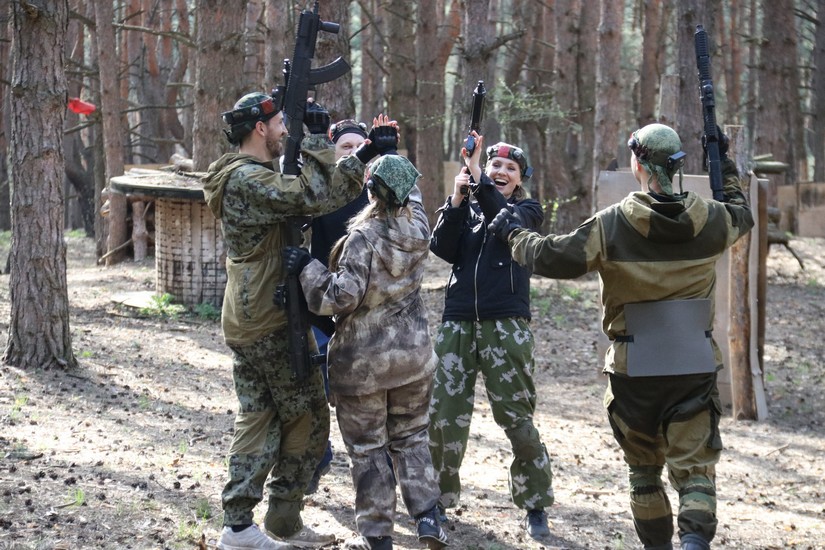 – Which marketing activities, advertising techniques do you use to promote the club most frequently?
– I use standard advertising tools. This contextual advertising, all kinds of promotions, raffles in social networks and so on. However, even the most effective marketing will not replace word of mouth. In order to make customers not only aware about the club, but also willing to come back here themselves, to advise their friends and acquaintances, it is very important to maintain high quality services. In my view, every manager of the laser tag business should strive for this. The result is obvious. For example, in November – December we have already fully scheduled the time of school proms and last bells. People want to spend time with us of all others, so they endeavor to sign up as soon as possible.
– What constitutes the laser tag club «Valkyrie» today?
– «Valkyrie» is one of the biggest clubs in the Central Federal District. We have 112 sets of gaming equipment designed for players of all ages. Five own landfills, where various games are held – corporate, in honor of birthdays, team games, tournaments and cups. We offer to play both standard scenarios - «Control point capture», «Wall-to-wall», «Counter-Strike», «Altitude hold», «VIP-person», and unique ones, designed for a specific event.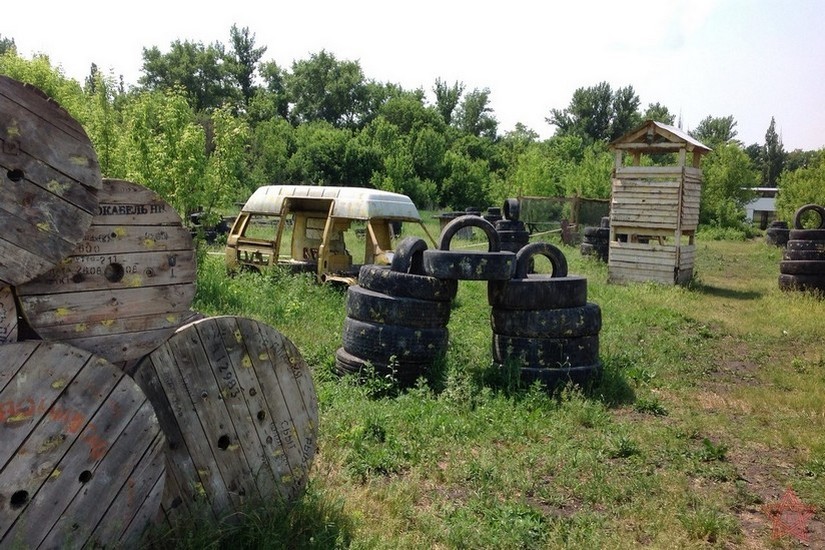 Tactical and technical specifications of the weapons allow each player to choose that very role on the battlefield that he wants. Sniper, assaulter, terrorist, hostage – it will take a long time to list them all. These characters are not just names, but real combat units with inherent unique abilities! Eight experienced instructors are working in our staff. Employees with medical education are responsible for the safety of players during battles. Of all the clubs, only «Valkyrie» centrally transports players on regional laser tag events in other cities and regions. We provide tournament participants with equipment, transport and support during competitions.
Our efforts are not in vain - Belgorod athletes have won so far more than one prize. Contrary to most clubs, we are focused not only on games of an entertaining nature. «Valkyrie» develops purely adult direction of milsim games, recreating the actual combat.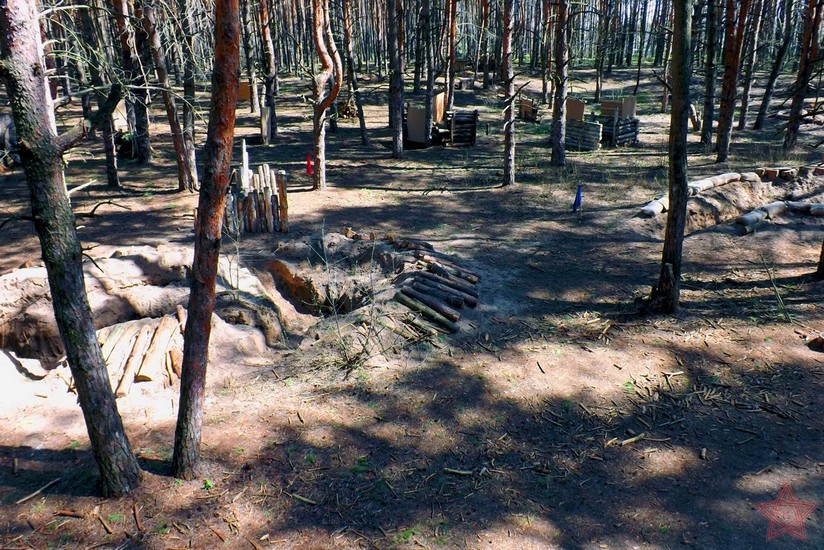 Also on the basis of the club «Valkyrie» operates an authorized service center of laser tag equipment manufacturer LASERWAR. This status helps us a lot in the joint competition with the clubs, which work on the «Forpost» and «LSD» equipment. And what's more, in November 2014 «Valkyrie» received the status of military-patriotic club.
– Mikhail, is the club engaged in any social work?
– I consider the very holding of the games a socially significant event. «Valkyrie» helps children and adolescents to understand the importance of physical development, games teach discipline, respect for themselves and others. We promote a healthy lifestyle among adults and children, unite people and bring everyone a good mood.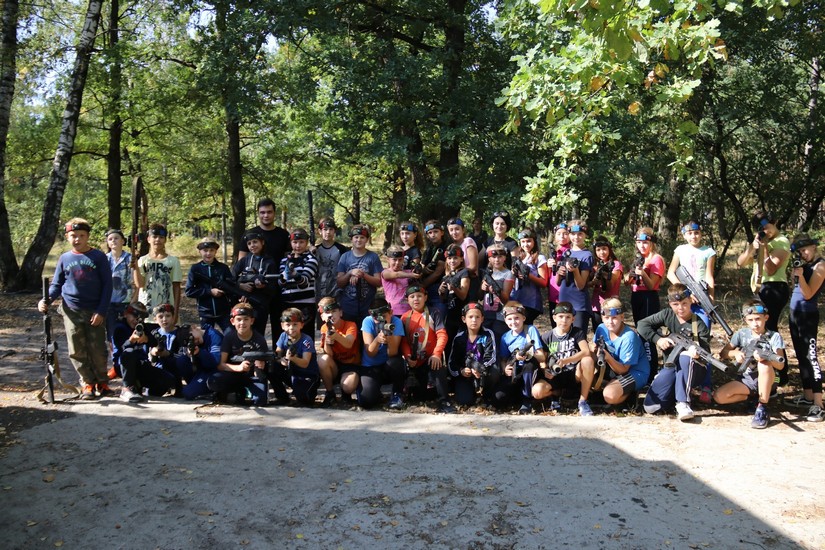 Several times a year we certainly hold free games for inmates of city and regional orphanages. Children play laser tag with delight; charge with energy not only themselves, but also both educators and organizers.
– What are the goals you set for the «Valkyrie» now?
– There are lots of ideas. In brief, we plan to work on quality or quantity indicators. It is too early to disclose details. You will see all for yourself in a short while! – Speaking about the equipment, tell us why «Valkyrie» decided to cooperate with LASERWAR? – When I started to study the market of laser tag equipment, I realized that LASERWAR products favorably differ in the optimal price-performance ratio. I am still satisfied with my choice so far. LASERWAR have every right to call themselves the pace setters of the laser tag industry. By the way, I often receive offers to work with other manufacturers. But cooperation with LASERWAR is a priority for us.
– At the end of our conversation, what recommendations would you give to entrepreneurs who are just about to open a laser tag business?
– The only and, in my view, the most important advice – be persistent. Difficulties are everlasting, but you need to be committed to your ideas. Only this will give the strength not to give up everything in a hard time.
Related news