The difficult path of a laser tag club near Moscow
In May 2017, we witnessed the first Russian sports laser tag tournament. 38 teams from Russia and Belarus took part in the event. The event was interesting, exciting and tense. Nobody could tell who would be the vinner until the very end of the fight.
In this article we'll be talking about one of the most active participants in the laser tag community. We are talking about Lasgard, a tactical training club, that by the way, won bronze at MLT-2016.
We would like to tell you how we started the business as well as share some ideas related to the future of the club. Evgeny Likhovitsky, a club owner, is going to share all the secrets.
"The story of my business began almost 10 years ago. The idea shaped in 2009, when our team were coming back from a big airsoft event. Leaving the huge tent city, we happily shouted: "Thank you for the game!" We thanked our teammates as well as opponents. It was great!
But why is it available only to a man who invested a small African country's budget to the beloved hobby? The game and expenses related to it shouldn't cost a fortune. Everyone should afford this great experience, especially children. That was the topic of our conversation on our long way home. And we found the solution — laser tag.
First, my companion and I wanted to open our line of laser tag production and become weapons developers. We thought special chemical elements used in the production of equipment would become the distinctive feature of the company. We made a research and found out that the cost of polymeric materials was too high, so was the cost of the technology. By that time, we had already purchased the first weapons, the first clients started coming to our club. We decided to continue developing our club. In October 2012, we opened a rental club in one of Krasnogorsk city parks.
During the first three years we mostly had events on request of the city authorities We also invited pupils to take part in free laser tag games, thanks to the department of education. Almost all thirty educational institutions in the region took part in free games. Boys and girls from the classes of one school joined the battle after that the best teams got the the finals. Some guys deeply loved the game, so the first core group was formed.
At the time, we didn't fully understand how to behave on the market. But in January 2013, everything changed. A young man came to the club and started asking about things like a number of wounds, range operating principles of the remote control, control point devices. He knew the subject well. This is how we met Dmitry, a fighter of the legendary "The Devil" team, a multiple winner, and a champion of all sorts of tournaments in Switzerland, the USA, Hong Kong, St. Petersburg. We soon learned he lived in a five minutes' walk from us. It was a divine sign for us.
Weekly exercises began under his command. He developed a curriculum, training program, as well as different exercises. Special military groups took part in all this as well. "Honor" is one of them. I can't tell you more about the guys - it's top secret. So now we're a kind of athletics class than a club.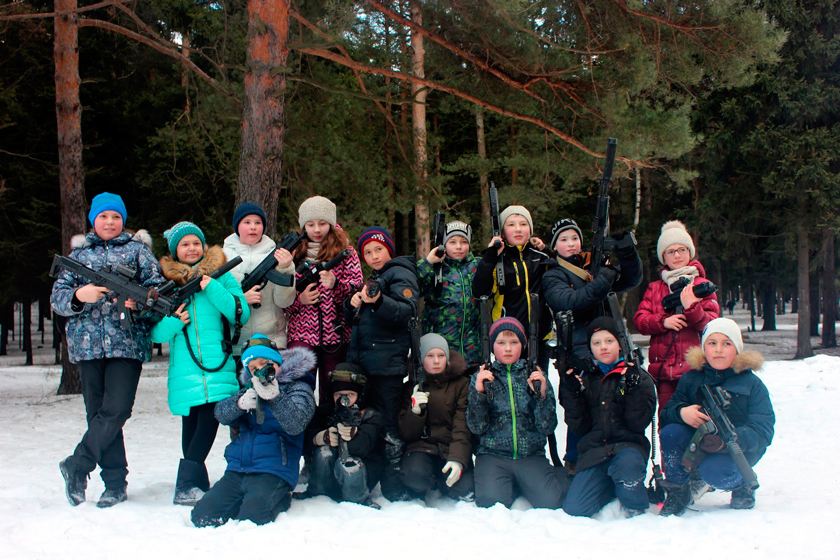 This is our main feature: We have more than 30 participants with different levels of training. The average age is 16 years. Boys and girls come to each lesson and game every day with enthusiasm. They forget about phones and tablets, live in reality, and meet new friends.
Now we have sports activities on demand of the county authorities, organize tournaments between patriotic clubs. Each public holiday (Youth Day, Town Day) is impossible to imagine without songs, salutes and... our games!
The hardest thing for us was making laser tag popular. At the very beginning of our activity, we used marketing strategies to gain popularity. No one knew about laser tag in Krasnogorsk. We had to promote this type of entertainment. Actually, I'm a professional in the fields of marketing and journalism. So all the public relations depended on me. It was big pleasure to tell people about laser tag, its features, the benefits for adults and kids.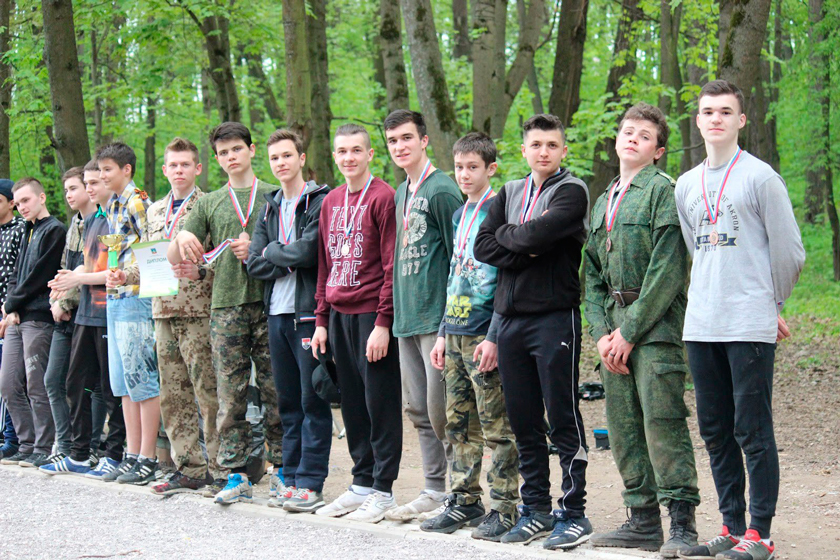 One of the most difficult tasks was meeting with deputy principals of 32 schools. I talked about laser tag and benefits it could bring to children. I was scared to talk with so many deputy principles but I managed. It all went well.
Of course, when you develop a business near Moscow, you can't avoid difficulties. Krasnogorsk is located near The Moscow Automobile Ring Road , our primary target audience is accustomed to spend free time in Moscow. This is the main difficulty: The level of business competition is very high. Moscow clubs are too powerful.
Another obstacle was the complete impossibility of finding a suitable place. First, the land is very expensive in Krasnogorsk; Second, it's hard to find free production premises. We needed the place badly. Sometimes the rain spoiled big tournaments. It was painful to see. The problem is now being resolved: We are negotiating the construction of a "primary preservice training centre". We are confident that this centre will eventually become one of the most popular places in the Moscow region.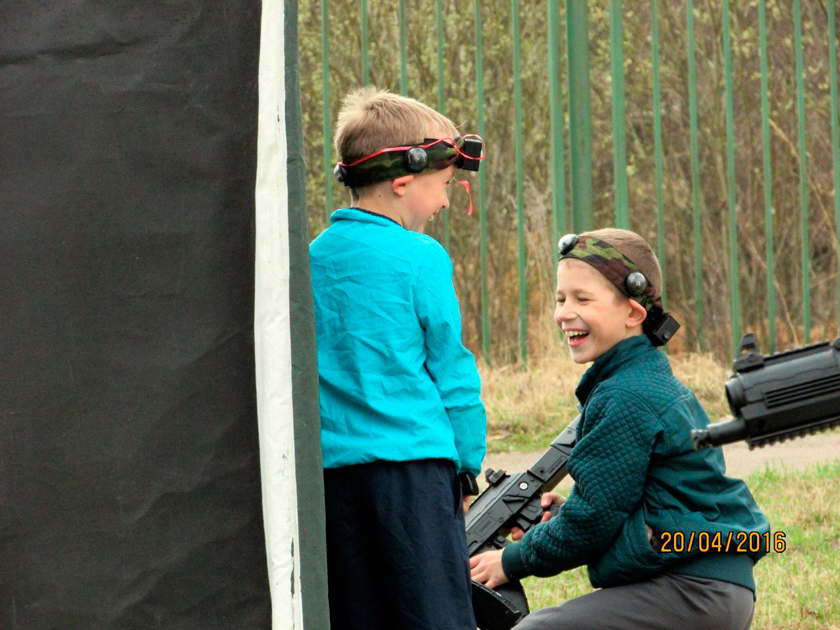 Clients with military background brought the idea of emphasizing the preservice training to us. They are high-level specialists who do not just come to study or play. They want to make their skills and knowledge available for young people. Wу cooperate with paratroopers, and work under the patronage of "Boyevoye bratstvo" (a Veterans affairs department in Moscow, Russia).
It's easy to find the best fighters in the city with the help of mass events: Experienced fighters monitor fights and invite new players to join thier ranks. It's very importaned when your skills are appreciated by professionals. It boosts your interest in the game. Let me give an example. A year ago we met a boy. His call sign was "Frost". Four adults were no match for him. You won't believe it. He's 10 years old. There is no doubt that in four years' time his "Mozart" team will win MLT.
We are serious when it comes to teaching children. We even have our own library with a set of specialized books. There you can also find works related to rocket artillery and tactical mountain climbing.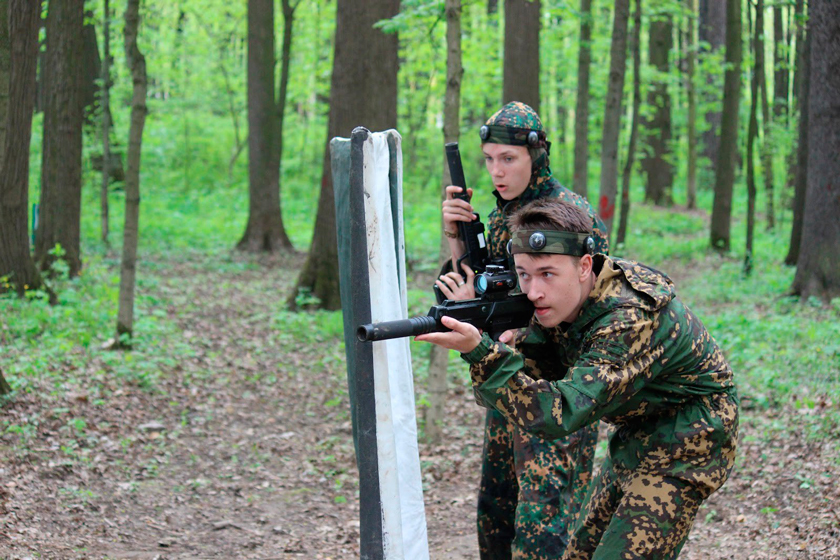 When people ask me what advice I could give to young businessmen in this field, I say: "Don't be afraid to start!" This business does not require large investments even at the initial level. The most important things are your desire and sincere love.
The second important point is right positioning. Your business should be socially important. Customers should see the purpose behind your club activity. It must be more than just a game. In our case we stress the importance of preservice training among young people. Your club may have its own cool features.
The third point is the place. You shouldn't necesserily search for a training area. It can be an abandoned building as well as a nearby grove. Use your imagination, you can create your own unique playground. If you have an appropriete place, the weather won't be a problem for you. It is very important for your clients.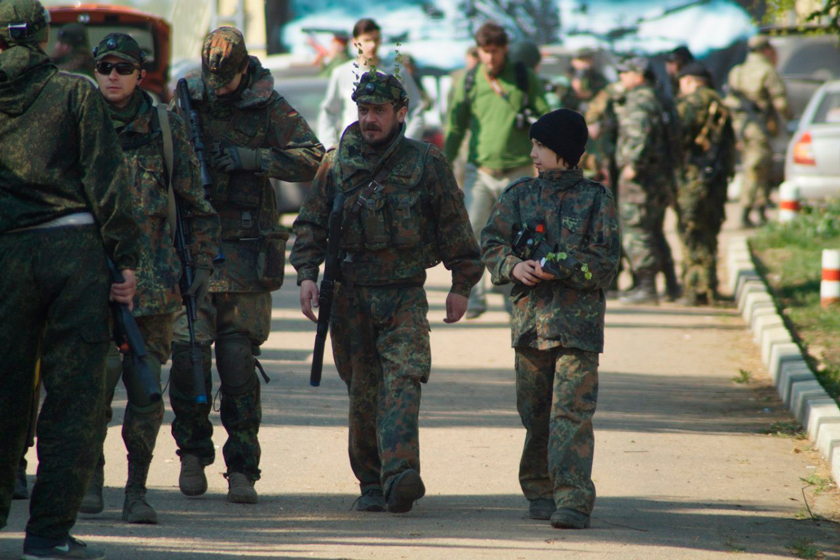 And the fourth very important point is a good manufacturer. We think Laserwar is a good option because it provides better servises compared to other manufactureers. Now I have absolutely no regrets about our cooperation. The manufacturer is constantly in touch with us. Its technical support is avaliable at any time. Moreover, when there are serious issues, you can call to the director himself and get any information you need, I think it's worth a lot. In fact, quality issues occur very rarely. Weapons like Predator are impossible to brake.
Do you want to talk more about the equipment? I'd like to share my impressions with you. But this is a separate topic.
Related news