Speak out once again, comrade Mauser!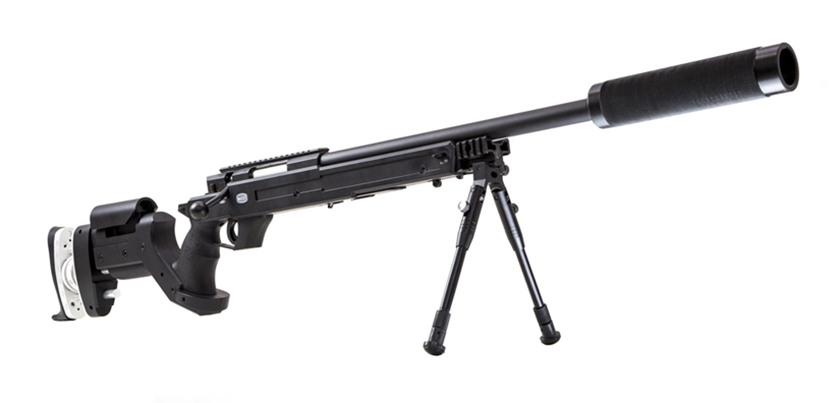 Our today's newsfeed carries an article about MAUSER PRO, which has already become a favourite among personal users.
LASERWAR specialists have enhanced the sniper rifle – the laser tag rifle has become even more comfortable, for its length has been reduced by 8 centimetres. The maximum length of the tager has been decreased from 132 to 124 cm.
We have specially held test games which have demonstrated that the blaster has become more manoeuvrable and handy during transportation as well as in combat.
Sights will not be included in delivery sets. Yet there is a Picatinny rail on top of the gun barrel – it will allow you to set up an optical sight. You will find a great range of sights in our online store and can choose one according to your preferences. For example, 4X32 AOE or 3-9X50 are an excellent choice.
Thanks to the adjustable hight bipods, it will be easy for a sniper to set up the position of a rifle required for firing from prone position.
A nice bonus: the price of the rifle remained the same after the changes that have been done to its construction. We are confident that this "sniper's thingy" will make a decent addition to your arsenal. This updated item can now be purchased from our online store.
We would like to remind you that at LASERWAR, we always welcome any suggestions as to the improvement of operation of play sets and additional equipment.