It's really hot at INNOPROM today. A few hundred people are queuing at the entrance of the International Exhibition Centre Ekaterinburg EKSPO – it is the second day of the industrial exhibition devoted to digital technologies. Those who wish to get in have to queue for up to half an hour, but that doesn't put the visitors off.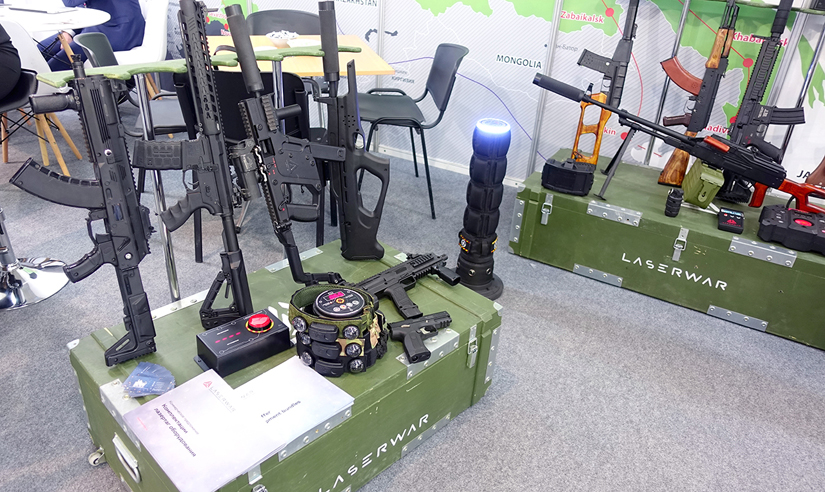 Just as usual, there are lots of guests around our stand. Every guest receives maximum attention, we tell them about laser tag and answer all sorts of tricky questions about our equipment.
Some visitors have specially come to the exhibition hoping to see the recently announced Parallax scope models and tenth generation equipment. Unfortunately, we ought to disappoint them – we are currently doing the final acceptance trials of our new equipment developments before production launch, so they haven't been presented at the exhibition.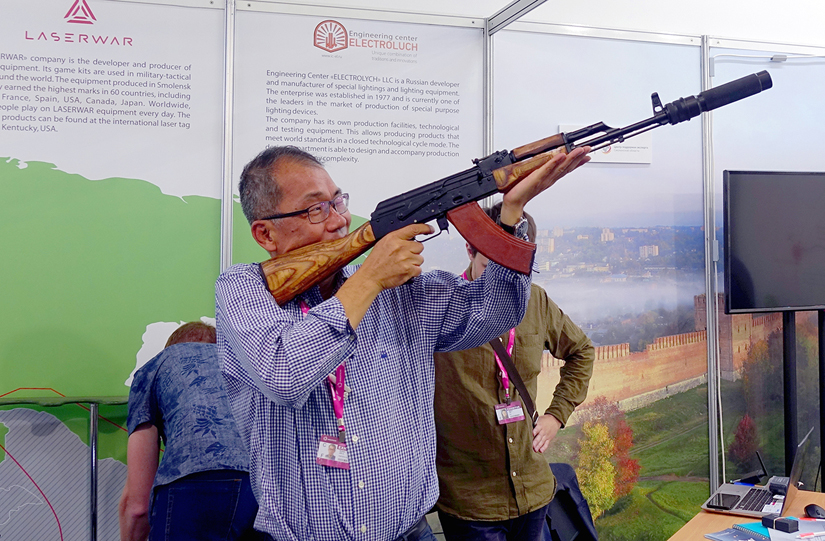 The company's vast equipment arsenal hardly ever leaves anyone indifferent. The realistic game sets – many of them based on combat weapons – call for shedding off a dozen years and joining the captivating game of laser tag.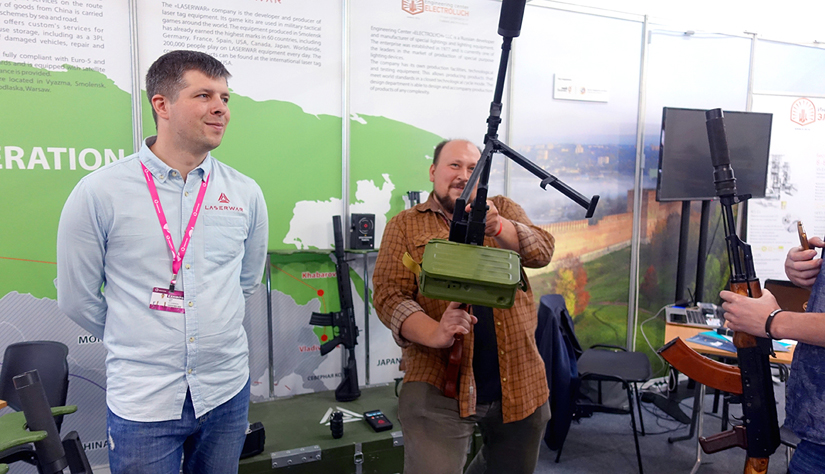 A little boy lives inside every man, and he just won't want to grow up)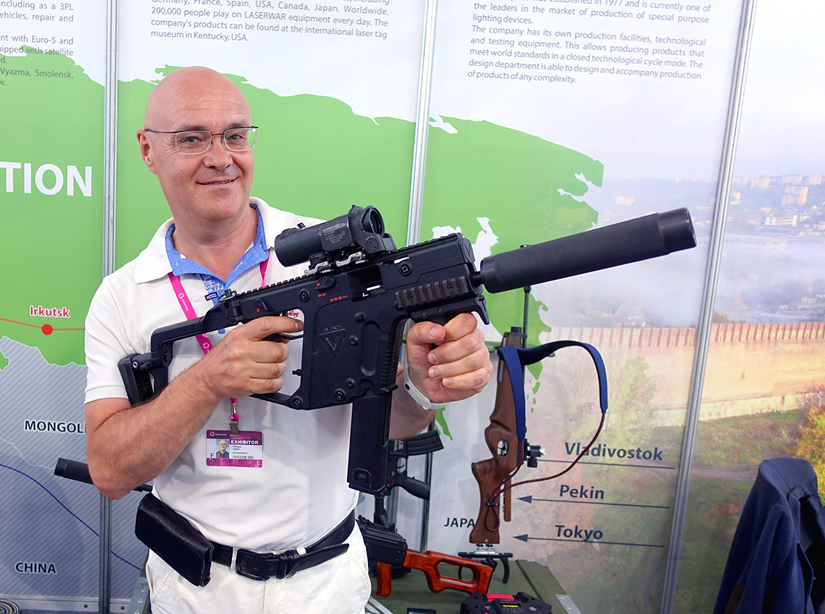 Put some shooting thing into his hands and you will see…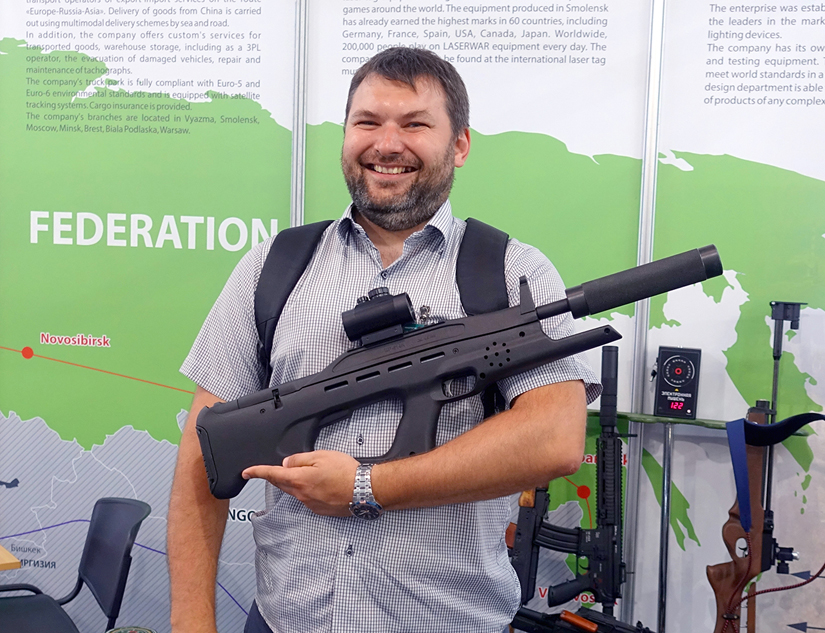 Anyway, some display sincere interest in the serious product. Our equipment system for young biathletes enjoys visitors' close attention, too.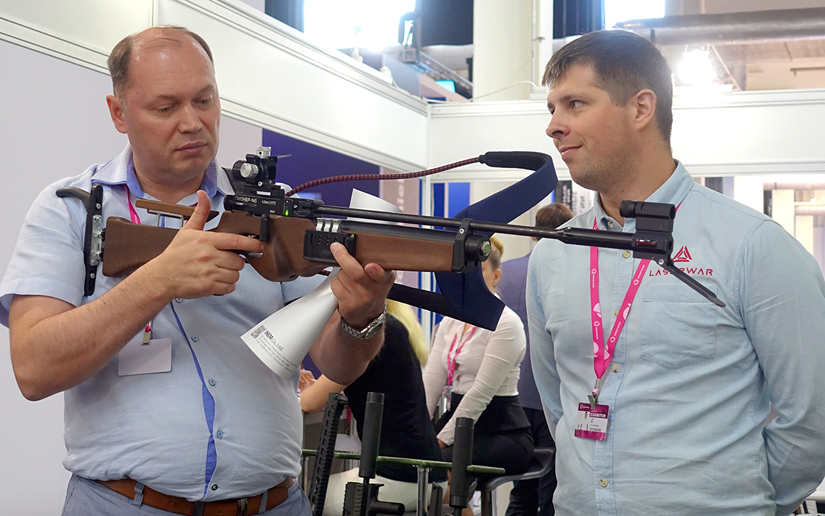 This is the safest variant of training weapons, which allows the youngest of sportsmen get on the biathlon track.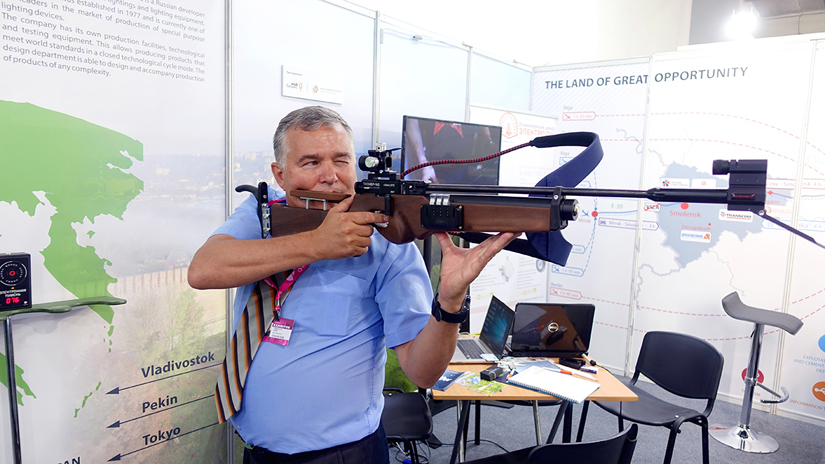 We have already mentioned that today our stand has been visited by Jack Sp… sorry, Captain Jack Sparrow. We've discussed the upgrade of the arsenal of his Black Pearl. Piastra…)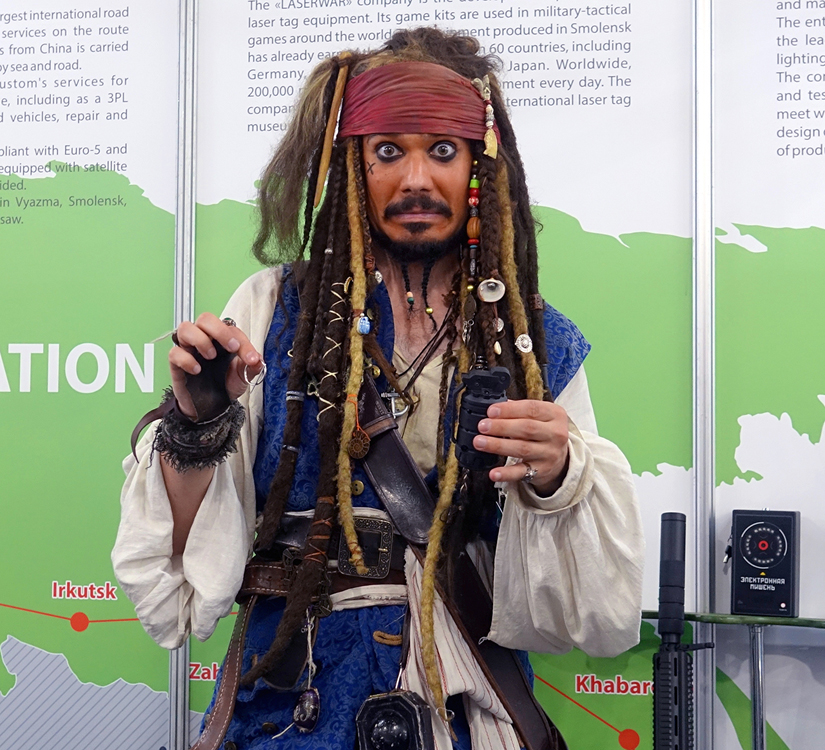 Well, speaking to the point, the subject of the exhibition – digital production – perfectly suits laser tag, which is a modern highly technological game that uses leading digital technologies and keeps gaining popularity the world over.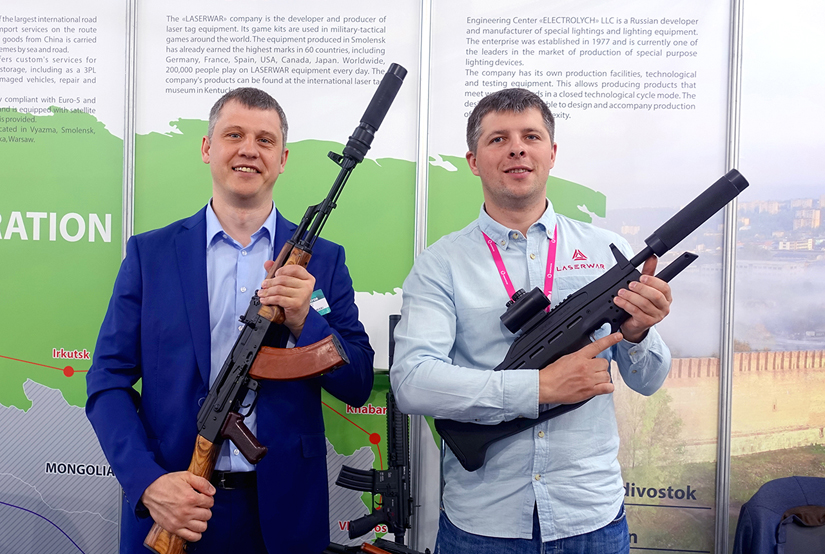 There are still two more exhibition days ahead. Come and see by yourself.
Related news