The principles of trust-based selling that will make your customers come back and recommend you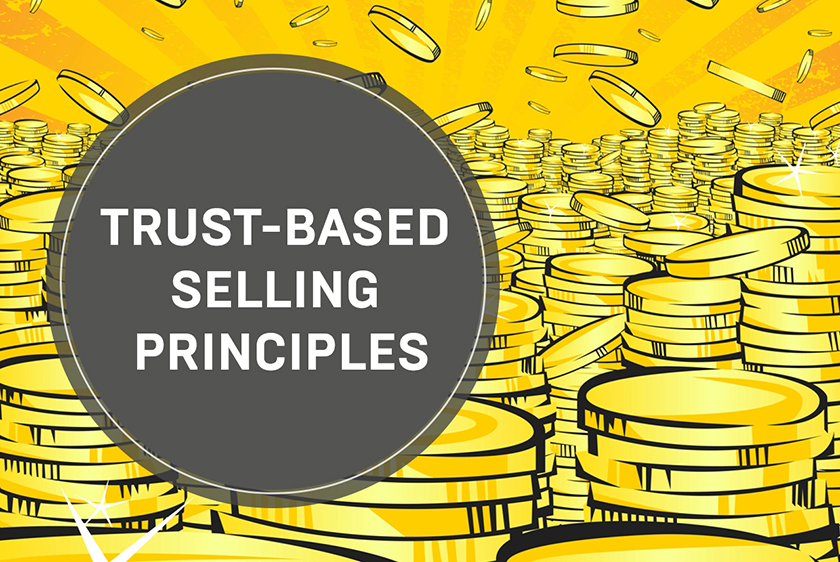 Sales managers and even some directors still apply outdated sales techniques that have one goal only – sell a service at any cost. By adopting such an approach, you lose the opportunity to build a long-term relationship with your client, which would otherwise make him go back to you and recommend you to others. Now is time for trust-based selling.
Trust-based selling is based on a disposition of a potential client to trust you, your product and your company.
Trust is composed of the following elements:
Recognition of a club/ company on the market;
Clients' reviews that make any objections barely noteworthy;
Practical effectiveness of the product;
The seller is an expert in the area (or he is popular or famous).
Frequently, companies that provide services, wishing their clients to continue cooperating with them and bring new clients, adopt the following trust-based selling principles:
1. You need to introduce yourself and your company in places where you will be looked upon as an expert.
These include public cultural events, meetings/ conventions devoted to a particular subject for your target audience. Showing that you have expert knowledge is one of the best ways to sell at a good price, on beneficial for you terms and to avoid objections that clients frequently raise out of lack of trust to you.
2. To display what you are capable of, suggest to your client that they take a little at a time.
There is no doubt that your objective is to sell as much as possible. Even if your client trusts you as an expert, though, he may still doubt that he will get the desired result. Therefore, if a client continues having doubts, offer him a trial, which you will as always carry out to the best of your ability. This works most of the time.
3. Present results before deadline.
Do your job as well as you can by supporting the client at each stage. This will create a WOW effect and will encourage the client to spread the word about you.
4. Always be available for communication.
This is an important rule you need to follow when working with clients. Have more face-to-face interaction with your clients. Work during your off time if that is needed. This will help you gain their absolute trust and confidence in the result.
5. On finishing a game or a corporate party, suggest other/ new ways of interaction.
When clients obtain an excellent result during their first time, they will willingly rely on you to organize their time off the next time at other circumstances.
6. Always keep in touch with the clients.
There are a great number of reasons to communicate with a client. These are holidays, birthdays, children's or professional events. Think of other ways to help your client with this or that matter. In this way, you will always be able to suggest your clients more new solutions. This is a secret way of increasing a client's life cycle: you minimize your spending on marketing; at the same time, you increase your profit by selling more to the existing customers.
7. Don't feel self-conscious to ask for recommendations.
Dan Kennedy said: 'What your clients say about you sounds at least 10 times more convincing than what you say about yourself and your product'.