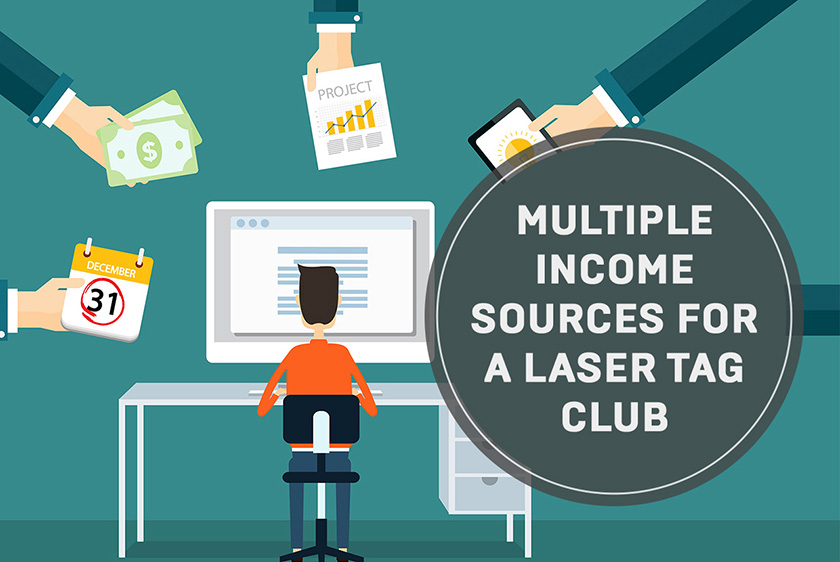 A company may increase the number of extra income sources in any of the following ways: by increasing products assortment, carving out an untapped niche, entering price war or making innovations.
What is easier, more effective and profitable?
Even if the market of tactical/ sports games in the region has been split and there are hardly any opportunities left, it is still possible to find additional sources of income, increase profit and keep growth dynamics high. This can be achieved by modifying the primary service.
Services package instead of one single service. Study the experience of success and failures of recreation sports centres and offer your clients services package instead of a single service. These can be both accompanying and non-standard services. The following examples are well-known to us: transfer to the polygon, special outfit and equipment rental, several recreation areas for clients, summerhouses and barbecue areas, photo taking and video recording – both professional and real-time using GoPro, clowns on request, tea, coffee, water for players and so on and so forth.
An interesting option would be working near recreation parks, adventure parks or amusement parks. If you hold games near such places, you can obtain a discount for permanent customers.
According to statistic data, nearly 99% consumers buy deals. If you stick to the same principles of pricing policy, you may get over 30% of laser tag players and tactical games lovers switch to your services package.
Margin of victory
Many clubs that have an unchanging games and events program get absorbed by the day-to-day monotony and may at first overlook the reason why the number of their clients declines. This will give you 2 – 3 weeks or even a couple of months of competitive advantage.
When you prepare for such a move, make ready a few services packages that will speed up the process of getting new customers. To make sure income sources will bring profit, you need to fulfil the following conditions: as you promote a new product, leave the same brand name. By doing that, you will hardly need to spend anything on advertising the new product to the same target audience. Yet you should always bear in mind the following criteria:
First, extra services must offer clients important options and be of high quality.
Second, a service package must be reasonably priced. Services must be adapted to fit clients' preferences from different regions.
A tip: If you want to introduce an extra service in your laser tag club but do not know how to do it or do not possess the required skills for that (for example, you do not know how to barbecue meat), hire a specialist or an organization specializing in that and offer them a working place they do not need to pay for. When you learn more about the service and can provide it to the same high standard you can stop using the services of the specialist and take over.
To get more customers for the new service spread the information about it in certain groups. Invite specialists or experts from those groups and set a condition to them that they must publish reviews and articles on their resources and will refer to your club in them.
Working in different regions, make sure you take into account local population income levels. Accordingly, offer the right services package for different regions.