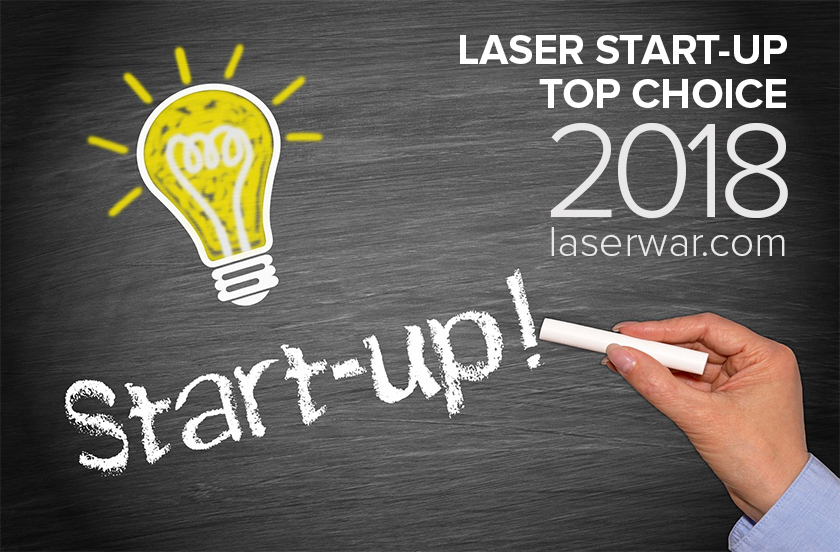 A start-up for a beginner entrepreneur that has been proved successful by thousands of Russian clubs, or from partisans into the mainstream.
Some 10 years ago, few people in Russia knew about laser tag. The majority of those just heard about it from others.
Now laser tag clubs successfully operate in all administrative districts of the Russian Federation.
So, what does "laser tag" stand for?
It is a next generation tactical team game that one had better see than read its description:
Now that you have watched the video you've got a visual picture of what outdoor tactical laser tag is.
If you have not spotted its competitive advantages over airsoft and paintball, here is a summary:
1. Due to the fact that the game is void of striking elements, it can be enjoyed even by children starting from the age of 7 (the minimum age requirement for paintball and airsoft is 16).
2. Players do not need additional protection such as face masks or body guards. There is no need to wash paint off themselves, which is the case in paintball.
3. Playgrounds do not require additional constructions for the protection of spectators' safety.
4. A player does not need to pay for balls or for having his cylinder refilled, which take away a large portion of a client's holiday budget.
5. A game can be held even if one doesn't have own playground. One must remember, though, to examine thoroughly the place where a game will be held to ensure there are no dangerous areas, uncovered hatchways, unlocked emergency rooms, etc.
6. Laser tag is a fair game. Hits are registered by electronic devices, thus, opponents' cheating is absolutely ruled out. On the contrary, one may fail to admit having been hit by a ball in airsoft or rub off the paint when playing paintball.
What we get is a result is a high-class product for rent, a game that can be played starting from 7 up to the age of 100.
The great variety of additional devices, such as control points, mines, grenades, explosive device imitators, first aid kits with a number of functions, allow to think of a variety of game scenarios and combine games with quests.
If you still have questions after reading this paragraph, watch the video:
If you are already contemplating opening a laser tag club but do not quite know what route to choose, do not worry. There are action plans that have been refined by hundreds of clubs. You won't find articles by reputable market specialists about this.
We will not write an article about this, either. Instead, we would like to offer the following video, which will provide all the necessary information and will make everything clear.
Now that you have watched the video, you must have got an idea about what type of laser tag is best for you. Now you probably want to know about the prices.
You will find the most extensive range of laser tag equipment here: https://laserwar.com/equipments/index
You will find ready equipment bundles for a start-up here: https://laserwar.com/business/equipmentbundles
At the very beginning, choosing a play set is far from the matter of primary importance. One important objective has always existed in business – personnel recruitment. For if you have no people in your team who you can rely upon and who you can entrust with important assignments and functions, then the matter of company development is absolutely out of the question.
Lots of books have been written and thousands of lectures have been given on staff recruitment. What we have done is this: we have combined the experience of successful Russian laser tag clubs in a straightforward video manual.
As we stated earlier, laser tag can be played anywhere. Still, one must approach the matter of playground arrangement in a most deliberate way: dangerous areas must be surrounded by a signal tape, hatchways must be covered by wooden shields, trees roots or metal pieces dangerously sticking out from the ground must be cut down or covered with something.
More about this in our video:
«A mint is the only facility that can make money without marketing» quote
You have already set your mind to open a laser tag club of your own, you have chosen equipment, hired staff and found playgrounds where games will be held.
All your friends have already visited your facility and time has come to think about how to find new clients, for you need to cover the cost of the equipment somehow.
You need to do marketing and apply some other means of promotion, as well as deal with partners and work with clients. You will have to learn all these, just as any other young entrepreneur. To make it clear where to begin, here is another video:
Now you have the minimum basic knowledge about what a laser tag club is and how you can start turning a profit.
It would have been logical to continue with writing about franchises, terms of business, but we are going to choose a different route!
In fact, the LASERWAR company act as a franchiser towards those clients who require this – we provide them with policy advice, corporate marketing and POS materials, consult them on any points and even more! We help laser tag club directors think and act as an entrepreneur, make correct, well thought-out decisions, and act independently. As to royalty and franchise fee, they are not part of our work system.