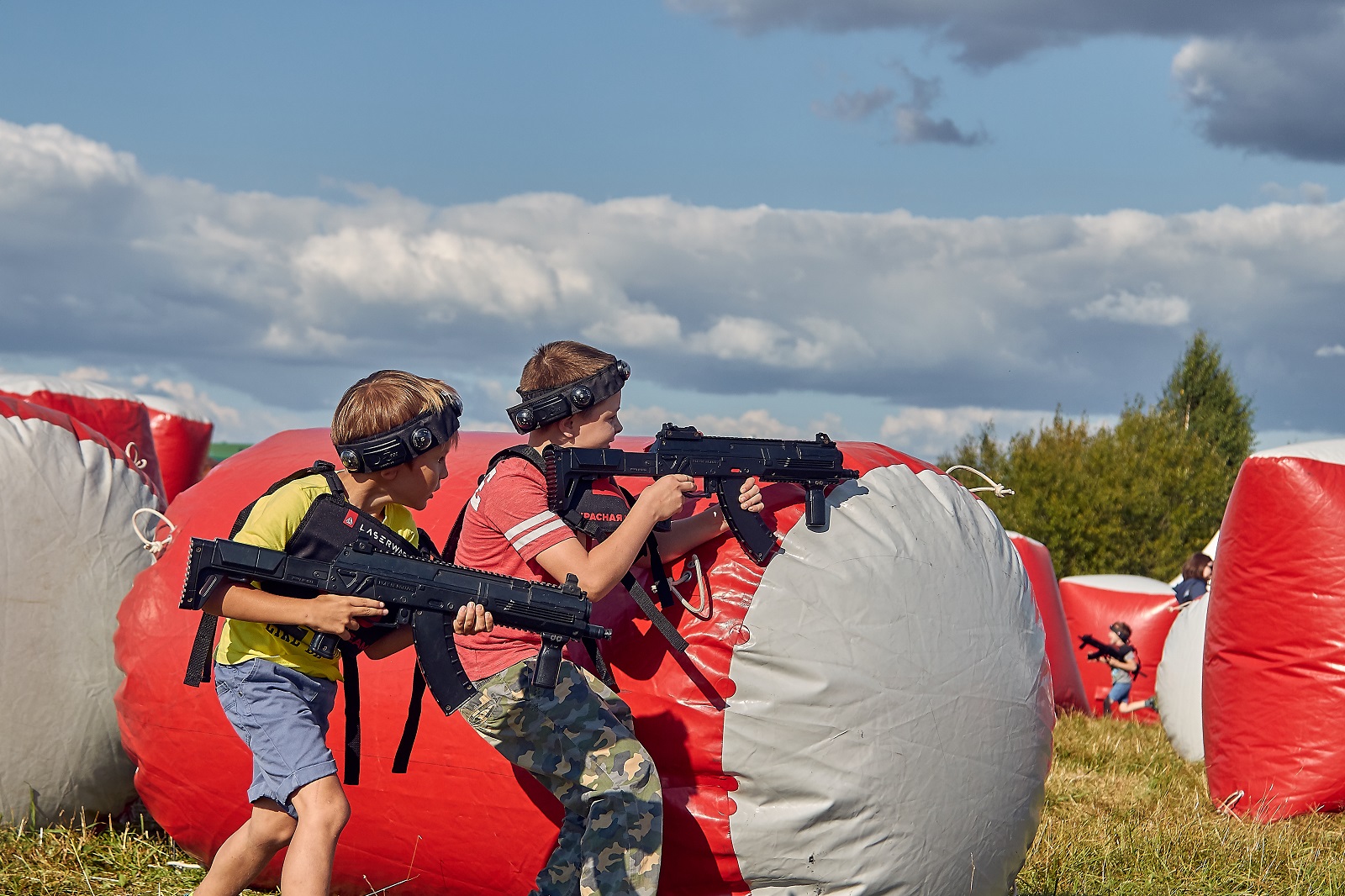 Start-up capital is important at the start of your own business. Every penny counts, expenses exceed incomes, the beginning businessman is torn in attempts to understand, on what to accent financial investments.
The great share of expenses at the initial stage falls on the playground purchase and arrangement. The businessman is offered abandoned buildings, which need to be repaired. He also needs to create communications, make the playground that sells.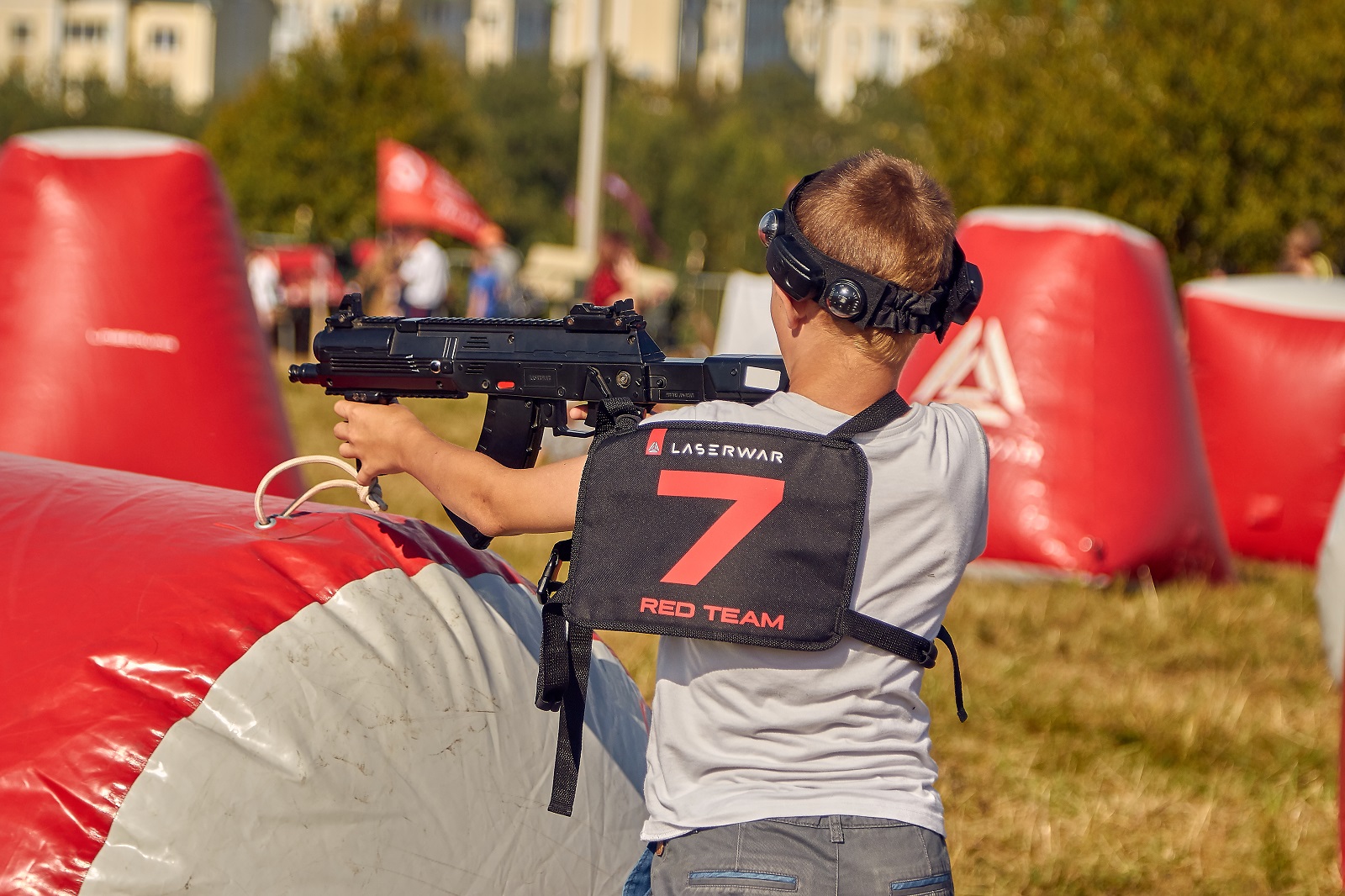 After the investment, the owner is tied to a certain place and cannot change the range of its services much: still the place imposes restrictions.
For those who do not want to invest heavily in the playground at the start, but to earn almost the same money, there is a great solution - mobile laser tag.
Imagine you have your own playground, which folds and unfolds in 20 minutes. You can take it anywhere: corporate, birthday, any major event in town. And all fences do not require special maintenance and can be easily placed in the car. You can provide quality services not only within your city, but even make games off-premise. You have to admit, it sounds good.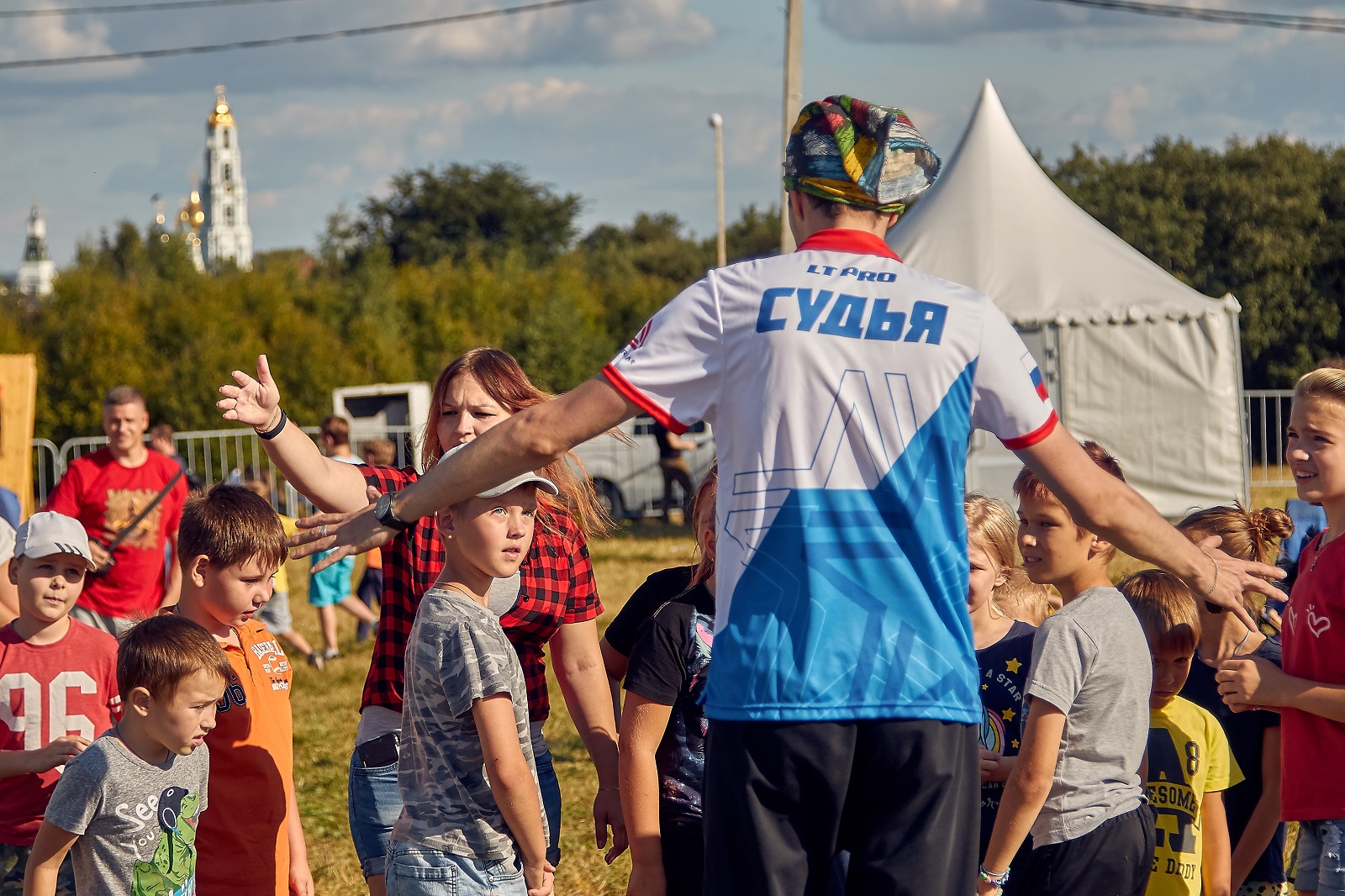 LASERWAR has a special offer especially for those who want to provide laser tag services. In our online store there are inflatable figures and ready solutions for the organization of mobile playgrounds - inflatable fields. The sets are ideal for a field training session (sports laser tag), a park tournament or a game for kids.
Anything you need at the initial stage can be made out in a small list:
Laser tag equipment game set
Laser tag devices game set
Inflatable figures game set with a pump
Vehicle for transportation
Battery charger set
With this approach, initial costs can be reduced by 30%. You do not have to spend money on expensive repairs and invest in communications. After purchasing the equipment, you can start working right the next day. Many people see the off-premise laser tag as a great start to earn more money for further decoration of a fixed playground.
For sure you will have doubts: mobile laser tag can be used only in summer, all the inflatable figures will be quickly spoiled in the rain, game equipment will not withstand harsh rental conditions in the fresh air. We are in a hurry to please you on every point.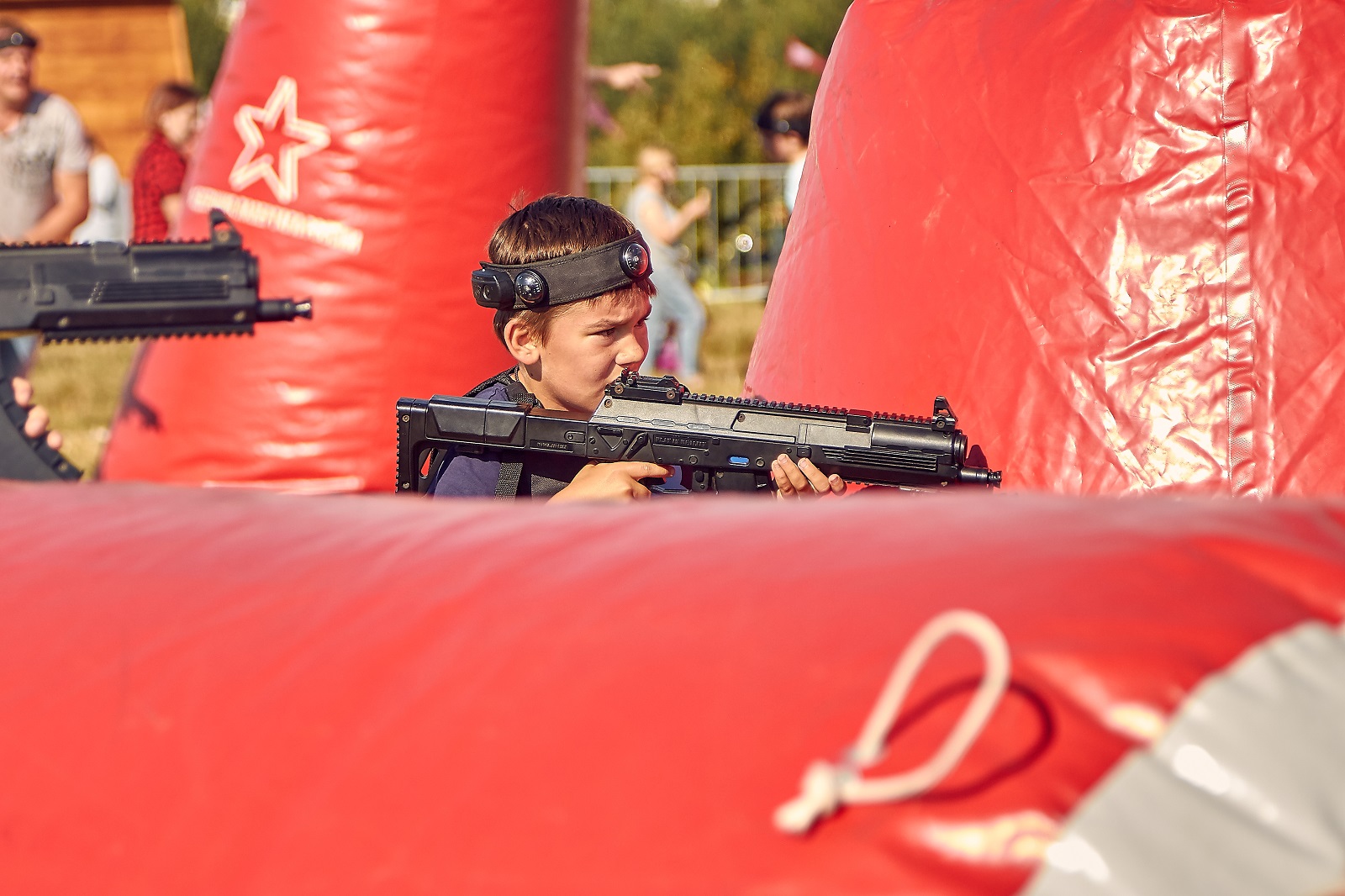 Inflatable figures are adapted to play in any weather: they are not afraid of rain, snow, wind and dirt. Thanks to dense materials and quality seams connection all inflatable figures will last many game seasons.
Laser tag equipment undergoes a comprehensive testing before being put on sale. Such testing includes tests in the freezer, in the rain chamber, and tests of parts under load. So when the client gets the taggers and devices to use, they are ready to work in any conditions.
Mobile laser tag is not a seasonal business. When the weather does not involve outdoor games, you can always start working indoors. Suitable for school gyms, halls of universities. In winter, you can even organize special laser tag tournaments, which will be to the taste of those who are tired of winter hibernation. Due to the compact size of the inflatable figures it will be possible to organize your playground even in a small area. And this does not affect the game cost.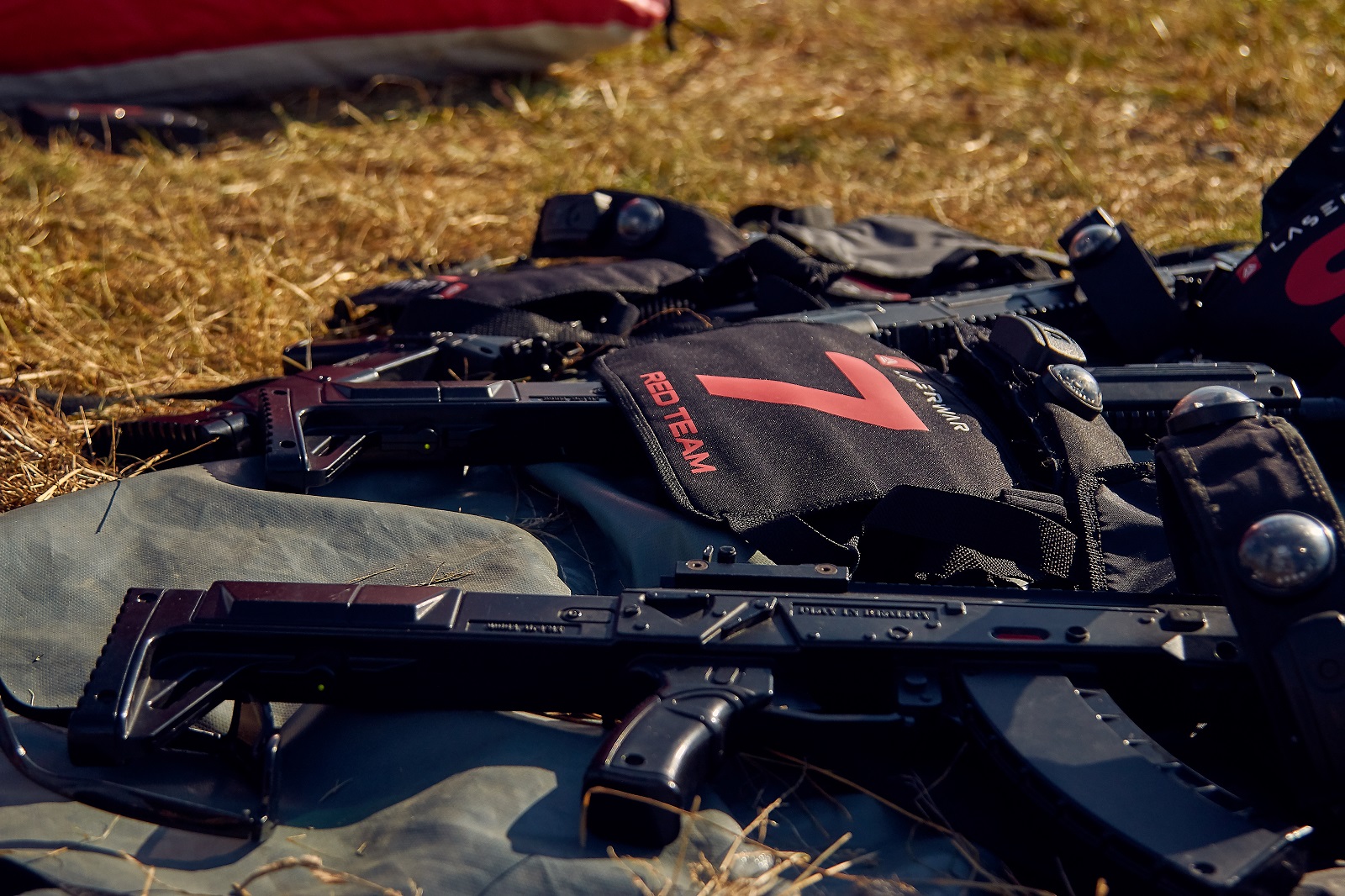 Mobile laser tag is a great option for those who are just beginning their business journey. There are few competitors even now, investments are minimal, and your earnings will depend only on how much you will emotionally invest in each game. In addition to this off-premise laser tag suggests several ways of further development: you can expand services to paintball games, or you can further organize your stationary site. It is up to you to decide which way to choose. But whatever you choose, laser tag has been and still is a profitable business that makes money.