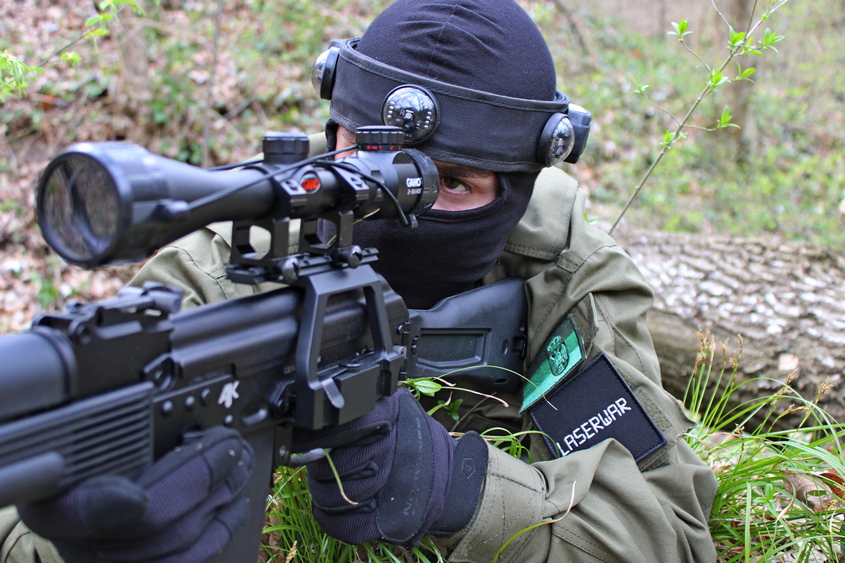 In this post we will present to you company LaserWar Weapons And Tactics from Serbia. It's official representative of the LaserWar company, the exclusive dealer and the only authorized service center in the Balkans. Their headquarters are located in the most beautiful and second largest city in Serbia, Novi Sad.
Serbia – is a small country in the Balkans, but it has always strived for something new. That's how we came up with the idea to start the LaserWar story in Serbia. Until that moment, that story was limited to only a few clubs that dealt with indoor laser tag, mostly for birthdays and teambuilding. And now, that story is far bigger, and the possibilities are like never before.
We founded the company earlier this year and have achieved a lot so far. Our focus is on outdoor lasertag, or as we like to say, laserwar. We offer war simulations, but also simulations of popular video games, which players can now play live, outdoors with their friends. Our business is based on renting, selling and servicing LaserWar equipment. What makes us stand out and what we are known for is that we renting and delivering laserwar equipment on the entire territory of Serbia. Clients choose where they play, and we bring the equipment. Sometimes we cross Serbia far and accros to deliver equipment to the players just for 2 hours of playing.
As we are more oriented towards outdoor LaserTag, we have realistic replicas of weapons. Weight, material, feeling in the hands is something that is very important for our clients and the experience of war simulation. We have popular models such as AK-105, M4 Colt, MP5 but also those for children such as AK-12LT Predators. Snipers, pistols and knives are also in our offer. We have a total of 18 replicas, not counting the knives. The AK-105 replica is the most commonly used, but players also love the M4 riffle.
Our company owns the largest number of LaserWar gaming devices. Devices such as Smart Battle Base, Chameleon Universal Point, Artifacts, Crater Bombs, Trinity Grenades, First Aid Kits, Medic Sets, Ammo Reloading devices, RGB Targets and others provide a wide range of scenarios and gameplay capacities. All scenarios are played, mostly including Smart Battle Base and Chameleon Universal Point, but DeathMatch is the most common scenario.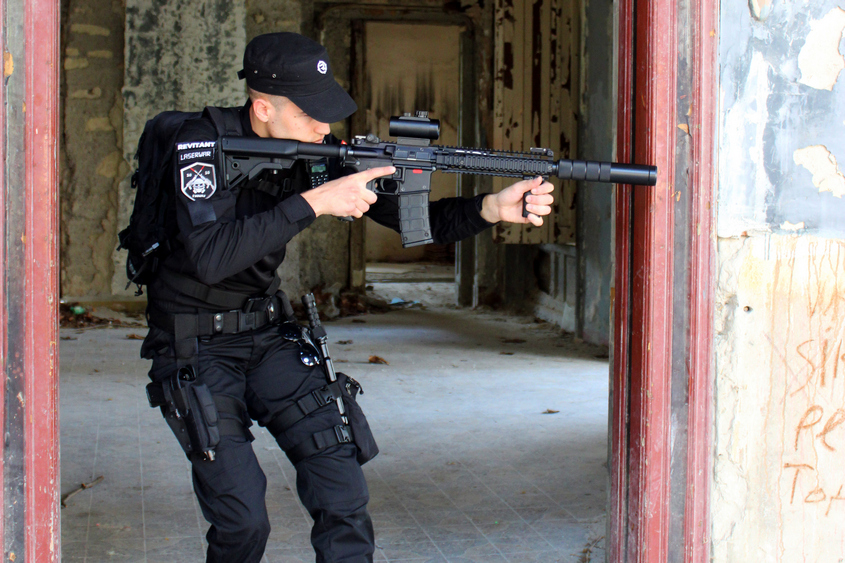 In the heart of Fruška gora, the oldest National Park in Serbia, in the depths of the forest is our LaserWar field! Surrounded by forest, various obstacles, trenches, strategic positions, observers and many other things that complete the experience of the game. We have been working on landscape for some time now, and today it is a very unique LaserWar playing field. When all our devices that we have presented to you are added to this field, you get a new dimension of LaserWar games, adrenaline, and fun. The terrain simulates a real battlefield and is ideal for LaserWar missions and scenarios. This place will be one of the main fields in our competition, but also many other activities in the coming period.
For the first time in Serbia we are organizing the first official LaserWar competition "LaserWar League of Serbia". All interested players and lasertag clubs can participate. The competition lasts for two days and consists of several parts and categories of the game. The winners will be provided with valuable prizes from us as well as from our friends and sponsors.
We have launched LaserWar Virtual Statistics. From now on, every team that plays with us can register for virtual statistics and compete virtually online with all other teams. After each laserwar game, players will be able to check online everything they are interested in regarding their game and team. Parameters such as: score, killings, deaths, ammunition fired, field activity, accuracy rate and much more will help them improve their game. For the team that retains the first position for a certain period of time, we have provided nice prizes, both ours and those of our sponsors.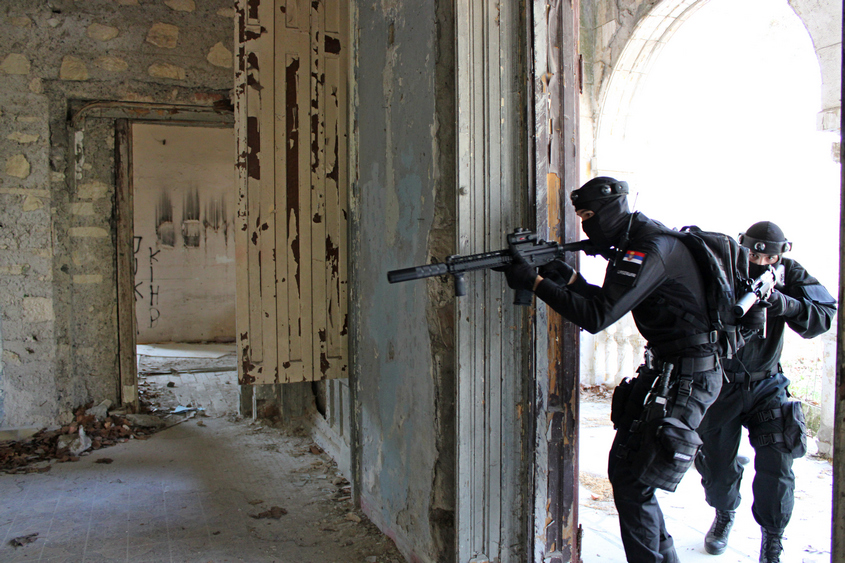 Since we are official representatives and exclusive dealers, we have established the LaserWar network of Serbia, a set of CyberTag, LaserTag and LaserWar clubs, companies, friends and partners in the Republic of Serbia. Each member of the network has the opportunity to participate in the exchange of experiences and implementation of joint activities and projects and the goal of improving the LaserTag game and increasing awareness of the game itself and the LaserWar brand. https://laserwar.rs/network
With us as an exclusive dealer and service center, the opportunities are expanded for anyone planning to start a lasertag business. Until now, it was an unknown and foreign thing, and now we have brought the LASERWAR company to Serbia, and it is available to everyone. Opportunities for shopping, communication, questions and service are much easier now. The fact is that now, many more people have heard of LaserWar, not only in Serbia but in the entire Western Balkans. A large number of clients from neighboring countries write to us, and there is a great tendency for the LaserWar story to spread, even beyond the borders of Serbia.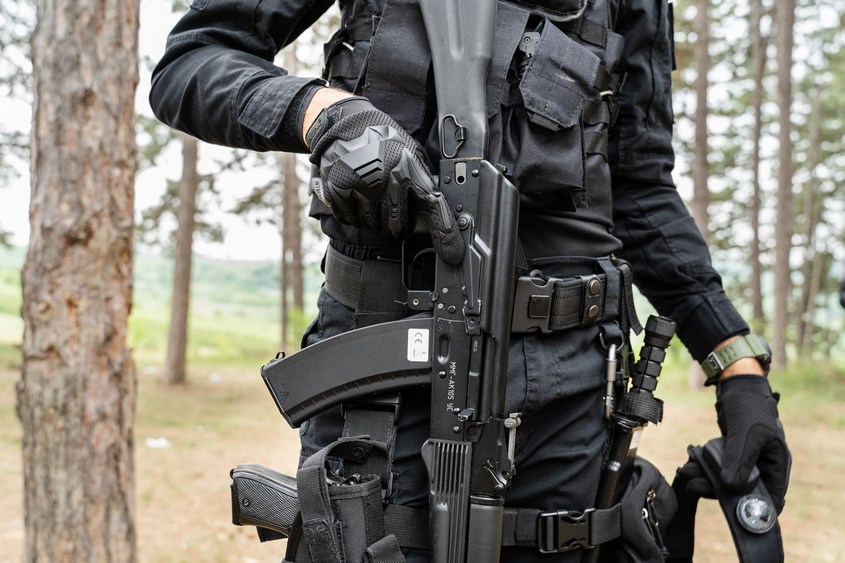 We found out about the LASERWAR company online by inquiring about the equipment. As soon as we got in touch we knew that was it. The level of professionalism and excellent service in one place are the reason why we decided on LASERWAR equipment. LASERWAR company has by far the best and highest quality equipment in this industry. Their cooperation and services are at a high level, and most of all, professionalism and dedication to work stand out. We recommend everyone that if they are planning to purchase LaserTag equipment and embark on the LaserWar business, they choose the LASERWAR company and us as their representatives as true partners and friends. Since we are official representatives, an exclusive dealer and an authorized service center, we wanted to get closer to the LaserWar brand, for that reason we changed our visual identity. Now the parts of our old logo are firmly connected to the parts of the LASERWAR brand, just like our cooperation, partnership and friendship.
Official website:
https://laserwar.rs/
Our social networks:
Instagram:https://www.instagram.com/laserwar.rs/
Facebook: https://www.facebook.com/laserwar.rs
You can see the statistics at:
https://stats.laserwar.rs/
Presentation of our field:
https://laserwar.rs/field
You can visit our LaserWar Online Shop:
https://shop.laserwar.rs/
The team of LaserWar Weapons And Tactics