Our today's guest is the owner of the Combat 57 laser tag club Anatoly Afonin. The club is based in Orel. This is one of the major clients of Laserwar.
Anatoly, can you tell us why you decided to open a laser tag club? Where did this idea come from?
At the end of October 2010, I was actively searching for business ideas, for I was planning to start my own business. After a while, I happened to learn that among popular military tactical games there was growing demand for laser tag. At first, I studied the theoretical part of the matter. But I only caught on all the important details after participating in a real game. Smolensk seemed to be the most accessible location at the time. I contacted Laserwar and was invited to take part in a game. I was extremely impressed. I realised that it was not just a new thing in the world of entertainment – it was a real sport that could attract millions of people. I devoted the week that followed to gathering documents to apply for a loan. At the weekend, I went to collect the equipment. I got 10 new MP514, 2 play versions of first aid kits, a control point and a remote. From here on, it all began.
All seems to have gone smoothly. Did you encounter any difficulties, though?
In 2010, people didn't have any idea what laser tag was. There is no such problem any more. Everyone knew about airsoft and paintball, yet people wouldn't trust laser weapons and sensors on players' bodies. It was hard to get through to people just how interesting and safe this game is. Besides, that was my first venture. I didn't have any understanding of the business system concept. I had very scarce knowledge about that then. I primarily relied on my intuition. I believe it to have been my determination that helped me raise my business to a qualitatively new level.
There are crisis points in every venture. What crisis points have you had?
My crisis point was leaving my main job. After that, the club started developing a lot better. I could at last devote more time to laser tag. There were no other money making options and this fact became an excellent stimulus for me! I created a business system, got a director, an administrator and hired instructors. The outlay on staff paid off almost immediately through top-line growth. Although, to be honest, there were moments when I wanted to give it all up. Yet each time I got back to work with renewed vigour and achieved new heights. I believe this is normal for any business.
Have you changed at all after starting the business?
I have and I am still changing. I must say, this is a sustained process. I study all the time: training, courses, books… At present, I lend all my time to my business and I draw a lot of satisfaction out of this)))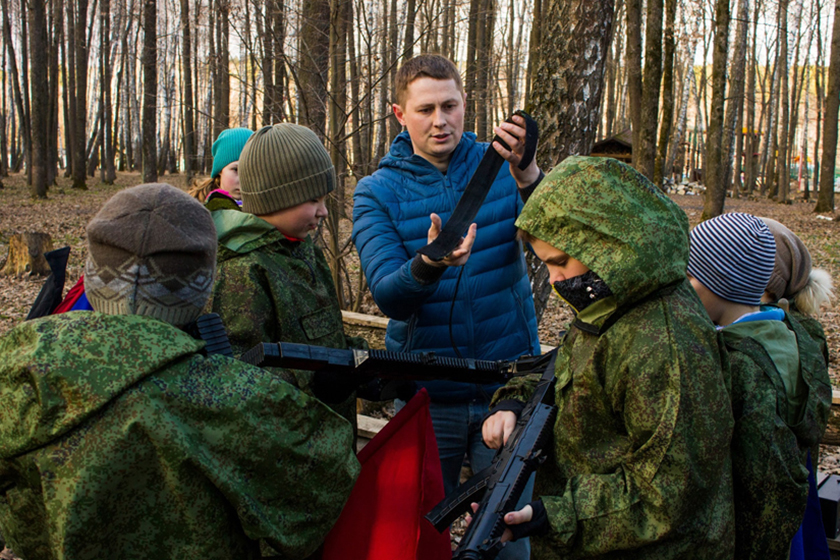 What would you advise those who are just thinking to open a club of their own? Are there any pitfalls that need to be avoided both at the very beginning when a club is just being open and throughout its operation?
In my opinion, laser tag is a hard business. The results will be proportionally related to the efforts you put into its development.
To be more specific, marketing is the key to success at all stages. To forget about it when everything seems to be fine is a big mistake. When games stop being regular it will be too late to remember about this. By the time you have launched a new marketing campaign, your takings are going to decrease significantly.
Another serious mistake is delegating control to someone else. After I made this mistake, I had to dismiss all my staff. At the moment, I run the club and deal with clients myself. My colleagues organize games. I believe that the owner must always keep his eye on the ball.
How hard is it for you to find new clients?
It's not a problem any more, for networking does the job. The club stays in close touch with nearly all recreation bases in the city and in the whole region. Besides, events planning and management agencies make good partners, too. Certainly, we do marketing. Yet the majority of our clients either have already been to our club or come on someone's recommendation. To keep it always this way, you must cherish your clients and always exceed their expectations.
What is the nature of your club right now? What are its main objectives? Does it have a mission?
We do not have any constant mission. Throughout the existence of our club, our objectives have changed a number of times and they have always reflected our policy. Now, we mainly focus on better service and the most interesting scenarios.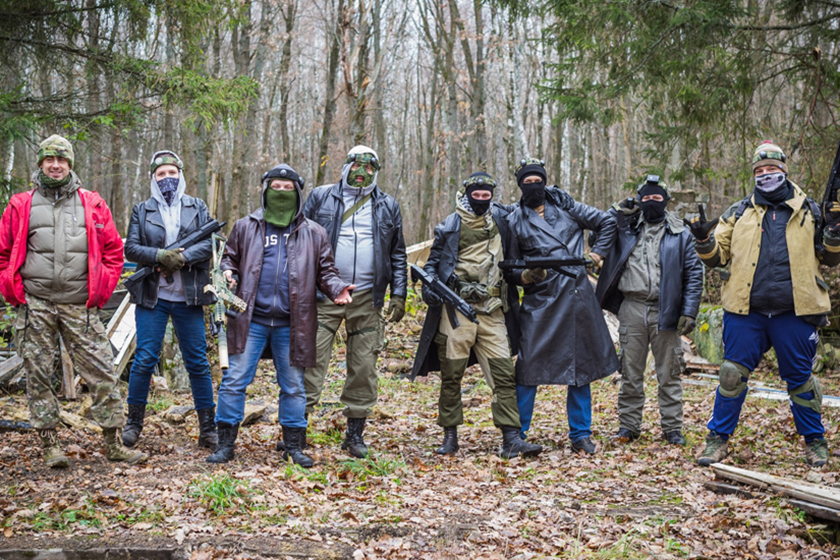 As a general rule, Combat 57 has different activity areas. Organizing games for special events (Birthday parties, proms, especially for 4th year school children, parties and a lot more) is our main source of income.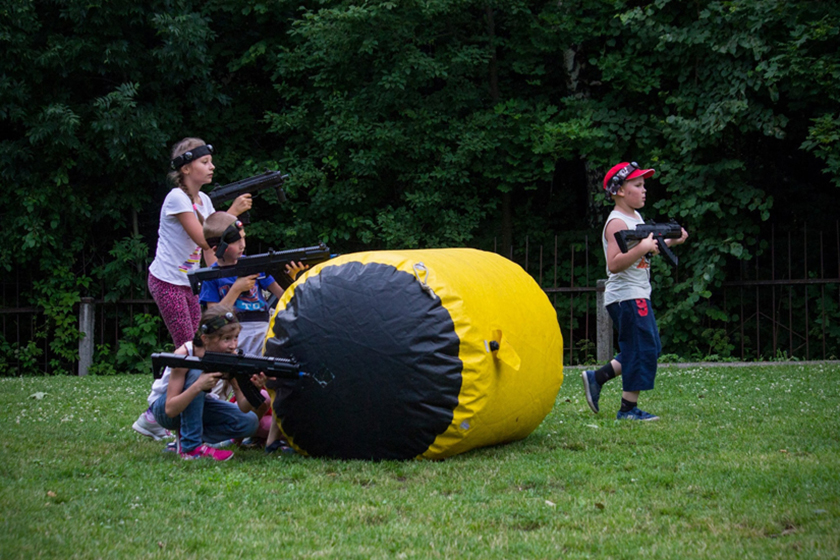 The majority of participants at such games are kids and teens.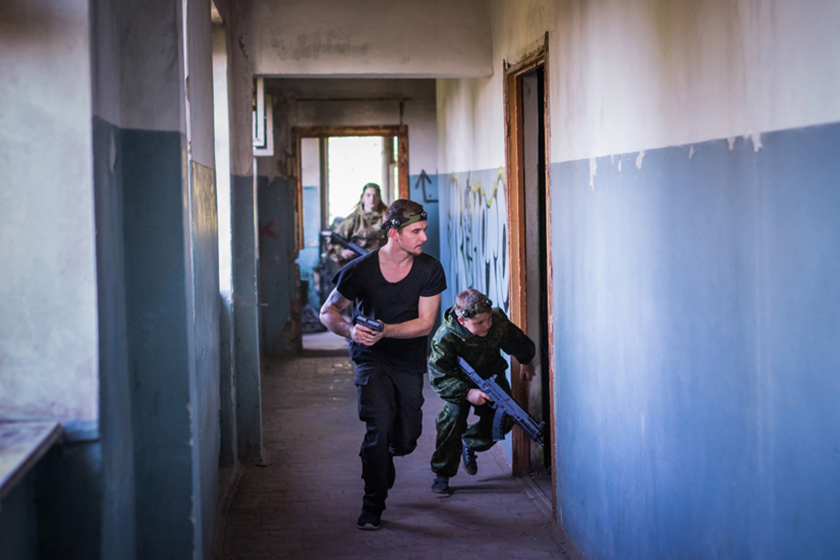 Then come corporate clients – we organize tournaments and common games for them. Let me share one secret with you: be on friendly terms with agencies and pay them agency fees, because the majority of adult participants will be referred to you by them 😉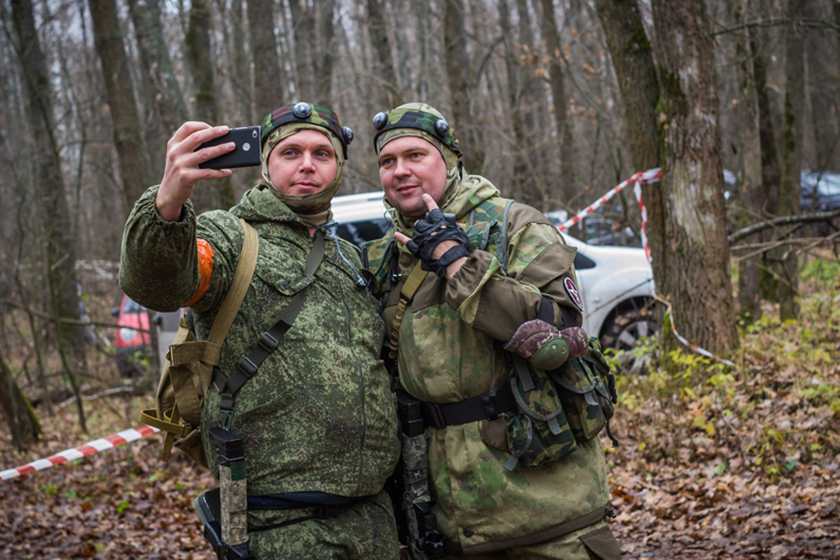 And at last, united games. Unfortunately, in our club, they hardly bring any profit. Still, they are great for image.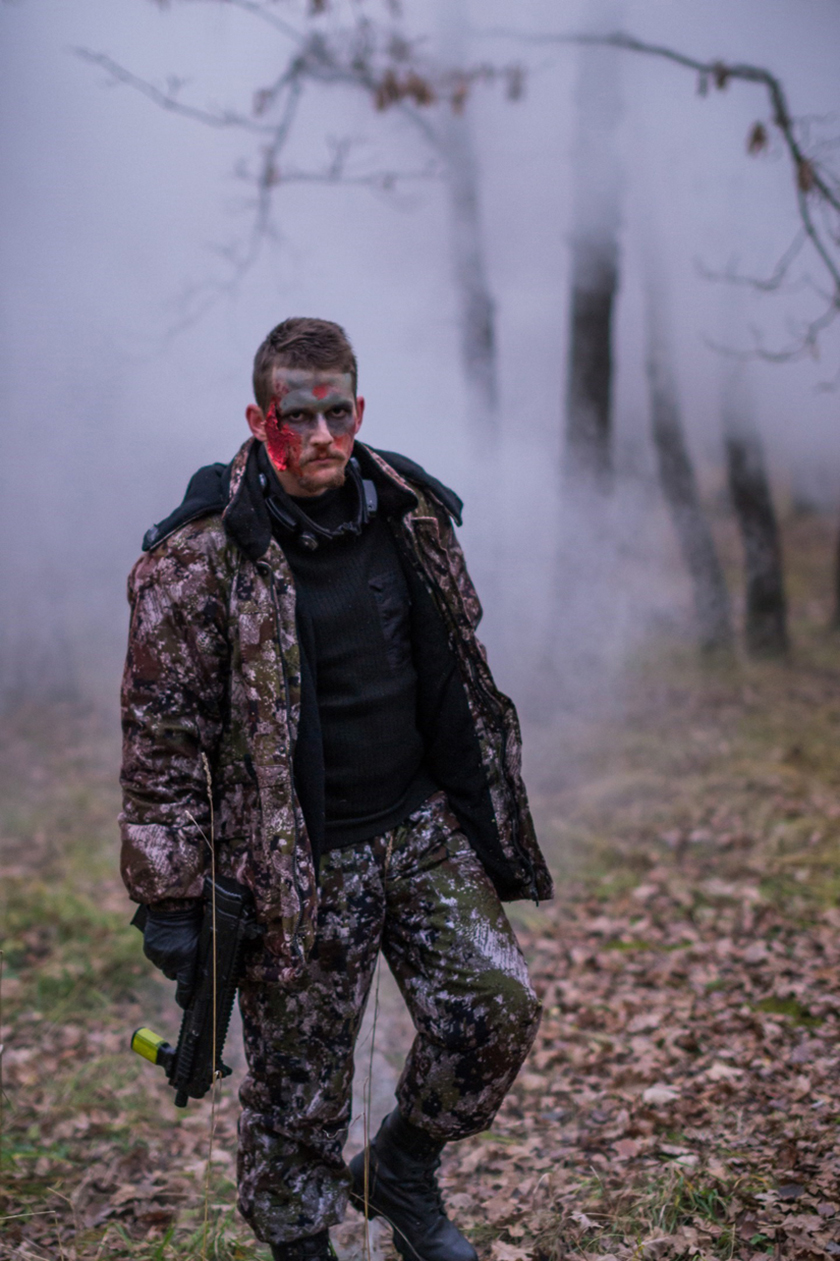 These games are invariably interesting, a professional photographer is always present at them and participation fees are the lowest.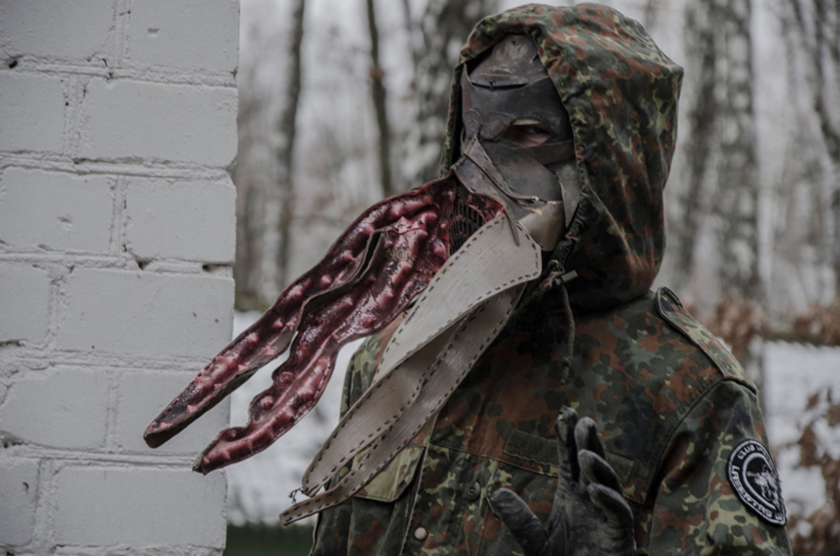 Anatoly, what in your opinion is the outlook on laser tag development in Russia?
I believe this to be a very promising area. Yet at present, improvement of the services that are provided must become the main line of development. Our first clients were undemanding – they played on any playgrounds, in open areas, and appreciated any scenarios. Laser tag has now become very widespread and people now have the freedom to choose not only between going to the cinema, to a café and a laser tag game – there is a variety of laser tag clubs to pick from. They will prefer to go to a place with better service and conditions, even if they have to pay extra.
Anatoly, you deal with equipment supplier Laserwar. Please tell us a little about how you found each other and how comfortable the cooperation is for you.
When I was just starting my business, there was plenty of information on the subject in the sources that were available at the time. A whole strategy could be found on one single forum! One of the constituents of success is quality equipment. There weren't many good manufacturers on the market. I was lucky to learn about Laserwar. They always have loyalty bonuses for their clients, interesting conditions of cooperation and regular discounts. This factor is very important especially when we are talking about bulk buying. Even more appealing is the fact that all repair and purchase issues are dealt with very promptly. I can say with confidence that the service is superior. Not to say about their captivating scenarios – they always have something to please their clients with.
Thank you so much, Anatoly! Wishing you good luck with your business!