An electronic shooting range for schools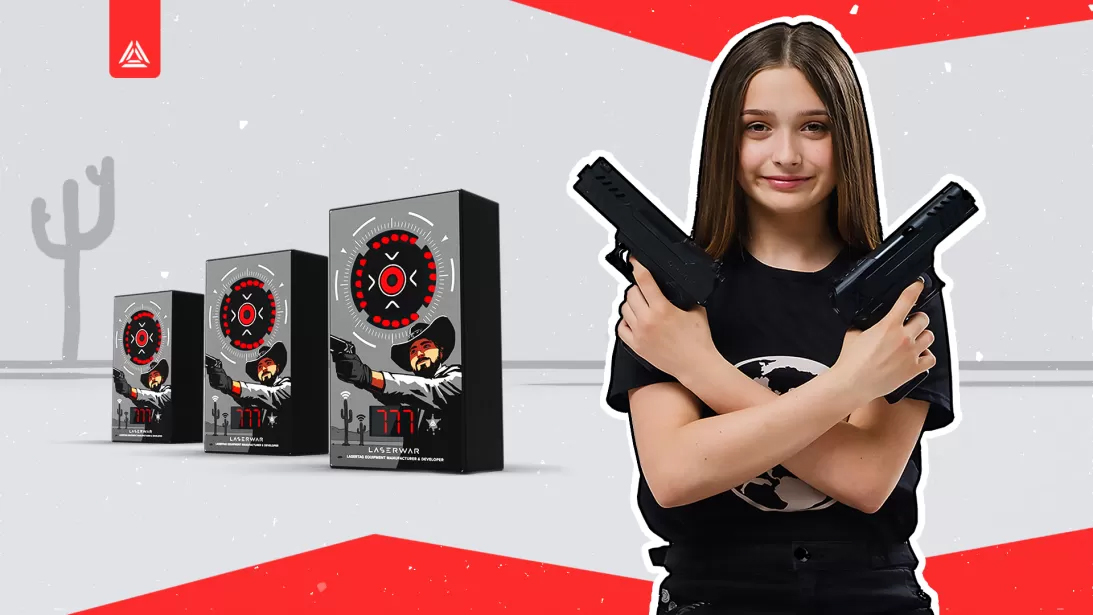 LASERWAR company has been developing gaming devices for all ages and generations for many years. And recently we have released a new multi-purpose game - a "Wild West" electronic shooting range. It is an absolutely safe attraction that is suitable even for little ones. But the shooting range is not just a simple entertainment game. The device helps develop speed and accuracy of shooting, and it can be used for training sessions with children.
Why is an electronic shooting range a perfect choice for schools?
It is very convenient. "Wild West" is an autonomous device. It can be used for training sessions both indoors and outdoors. You can use it in a classroom or on an outdoor sports ground, the shooting range will function perfectly in any conditions.
It's safe. The device uses laser technology which is absolutely harmless to the eyes. No abrupt movements, no scary noises, no flying bullets, it all means that there is no danger to the health and lives of students during the training sessions. Besides, the "Wild West" lasertag shooting range is certified and meets Russian and international standards. Even a child can be allowed to use it.
It's easy. The device is easily installed and connected. Bright targets and lightweight taggers are needed for the training. And they are already included in the LASERWAR set. To start a game session, connect an electronic shooting range with a special application using a USB-radio-base. Wait for a few seconds and you can start.
It's interesting and useful. The "Wild West" laser tag shooting range will become an active entertainment activity for children and will help develop useful physical skills such as speed, accuracy, endurance, strength, and observation. Colorful design and seven dynamic game scenarios will make all schoolchildren happy to train with this device.
How can you use the shooting range for school?
"Wild West" is perfectly suitable for teaching students the basic firearms safety rules. The laser tag shooting range can be used for a wide range of activities: training lessons, preparation of students for military-sports games, training of school shooting teams, and for school competitions.
The "Wild West" mobile device will make educational activities even more interesting. It offers a unique opportunity to enjoy the process of learning.
You can buy an electronic shooting range for school in our online shop.