Kriss Vector Elite Series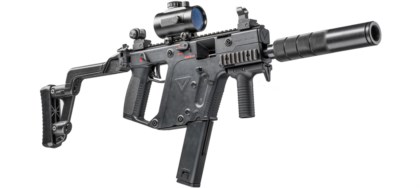 Kriss Vector - a submachine gun developed by Transformational Defense Industries. The main objective was to create a submachine gun that could fire a sufficiently powerful round in bursts. And that task has been achieved.
The weapon has a rather modest size. It's proven itself well and in less than a decade has managed to appear in films and games. One of the main characters appears in Deadpool 2 with this very weapon.
The futuristic and unique design is reflected in the laser tag model. Every player can now feel like a superhero.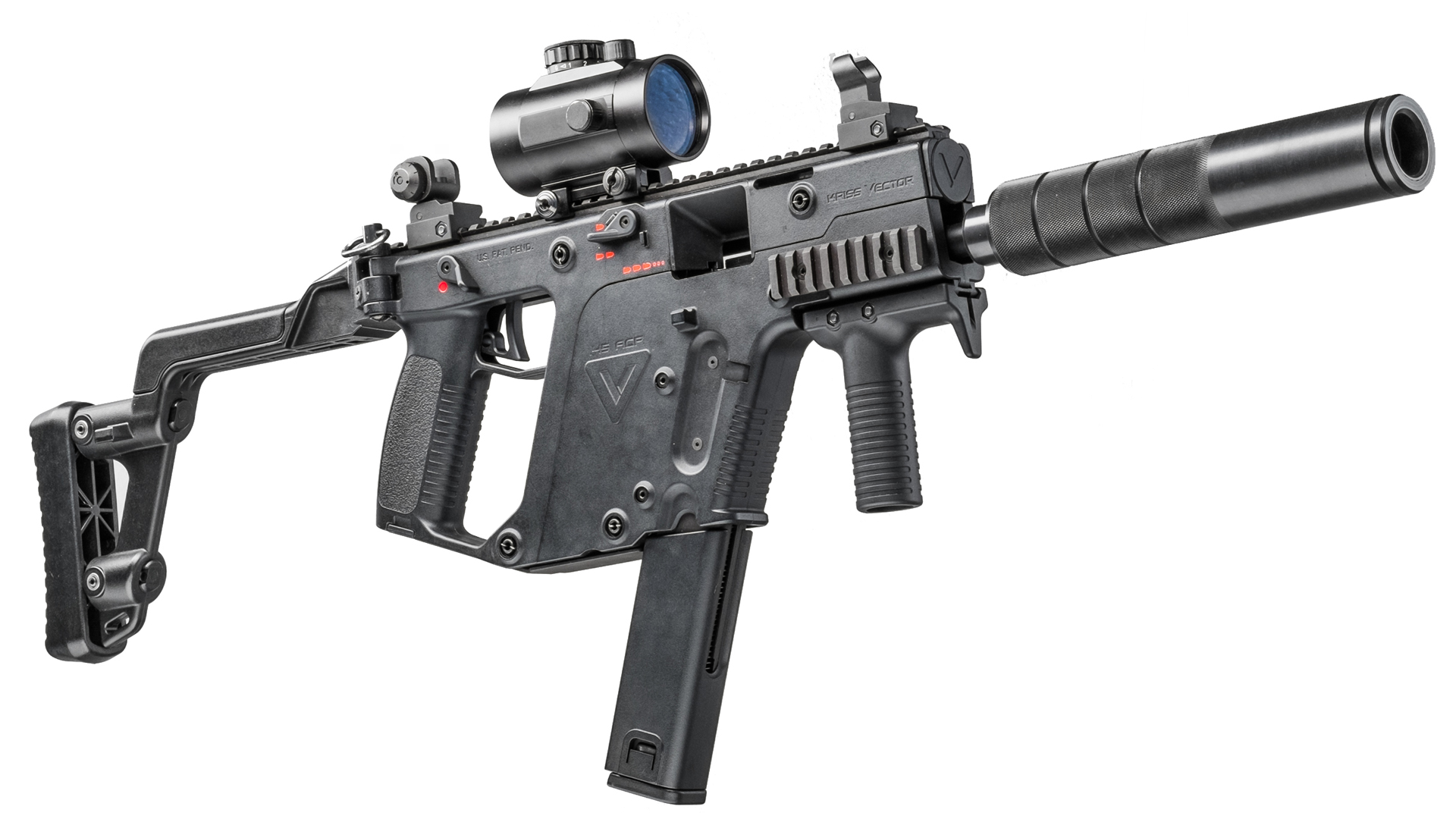 The tagger creates an ambiguous impression, as it stands out from the usual models. The weapon is based on a metal Taiwanese-made gas body and has gun plastic elements.
All the electronics is inside the body. At the same time, there is no backlash. Other features of the game set include the safety catch and the fire mode switch, implemented independently of each other. The fire mode switch activates/deactivates the weapon; the safety catch has retained its original purpose.
Due to the fact that the main body materials are metal and gun plastic, the model weighs quite a lot for a submachine gun - 3.55 kg. But despite that, it is comfortable to hold Kriss Vector as well as to shoot from it. The folding buttstock allows you to adjust the length of the model: 58 cm with the folded buttstock, 80 cm in the unfolded condition.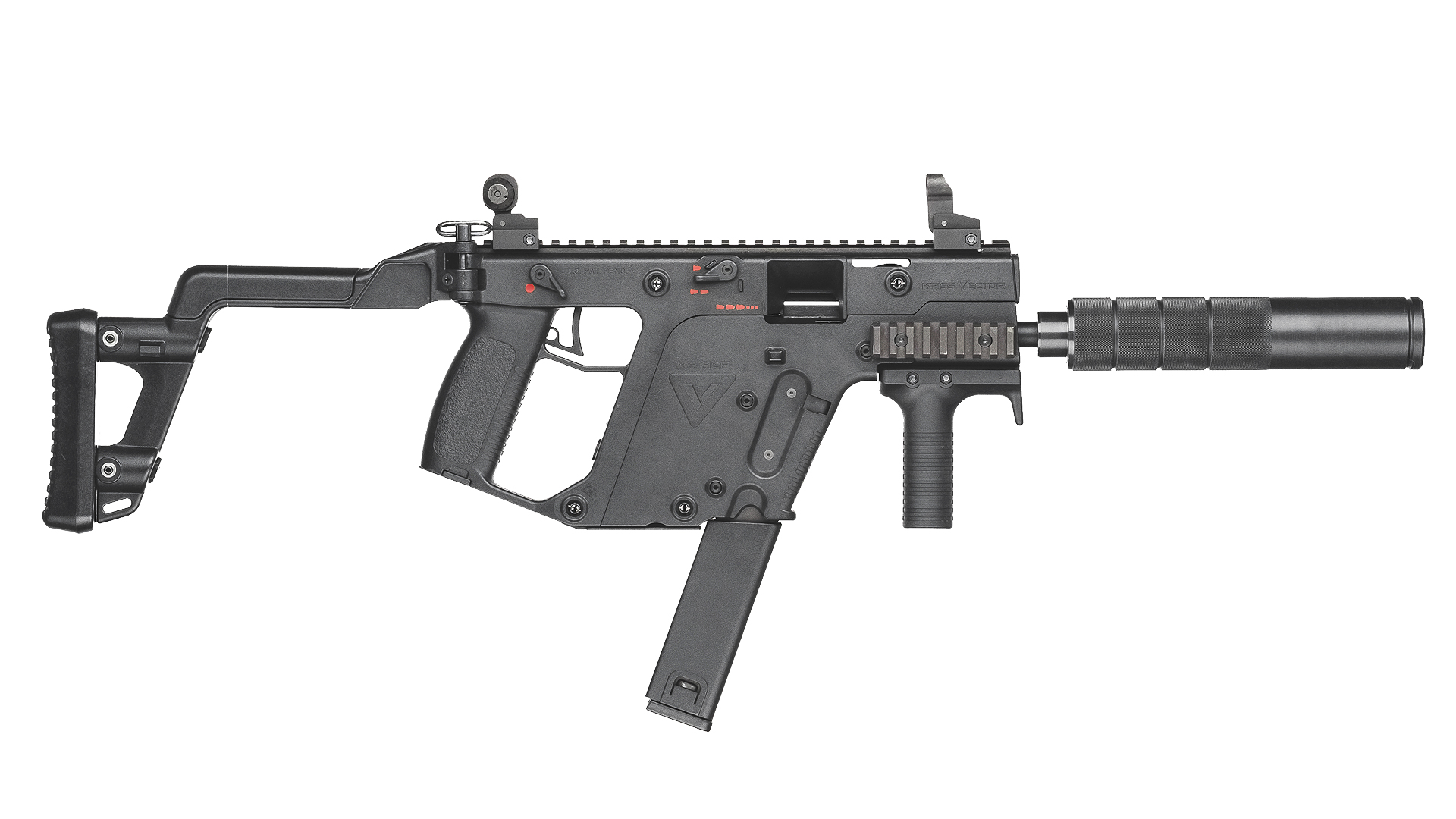 The lithium battery with a capacity of 2.2 Ah is inside the submachine gun. It provides up to 36 hours of play on a single charge. The tager already has its own sighting equipment. A collimator sight can be fitted if that's your choice.
The Kriss Vector game set has three Picatinny rails, the top one is for the backsight and forsight, which can be removed if needed. The rail at the bottom (included in the game set) has a tactical grip. One rail is free of any accessories. A lantern or other accessories can be mounted.
Use the bolt to reload the weapon. The toggle switch is located next to the rail. Overall, the Kriss Vector game set has become one of the highest quality models in LASERWAR history.
The scope of supply includes only the tagger. Sights, hit sensors and chargers are available at extra cost.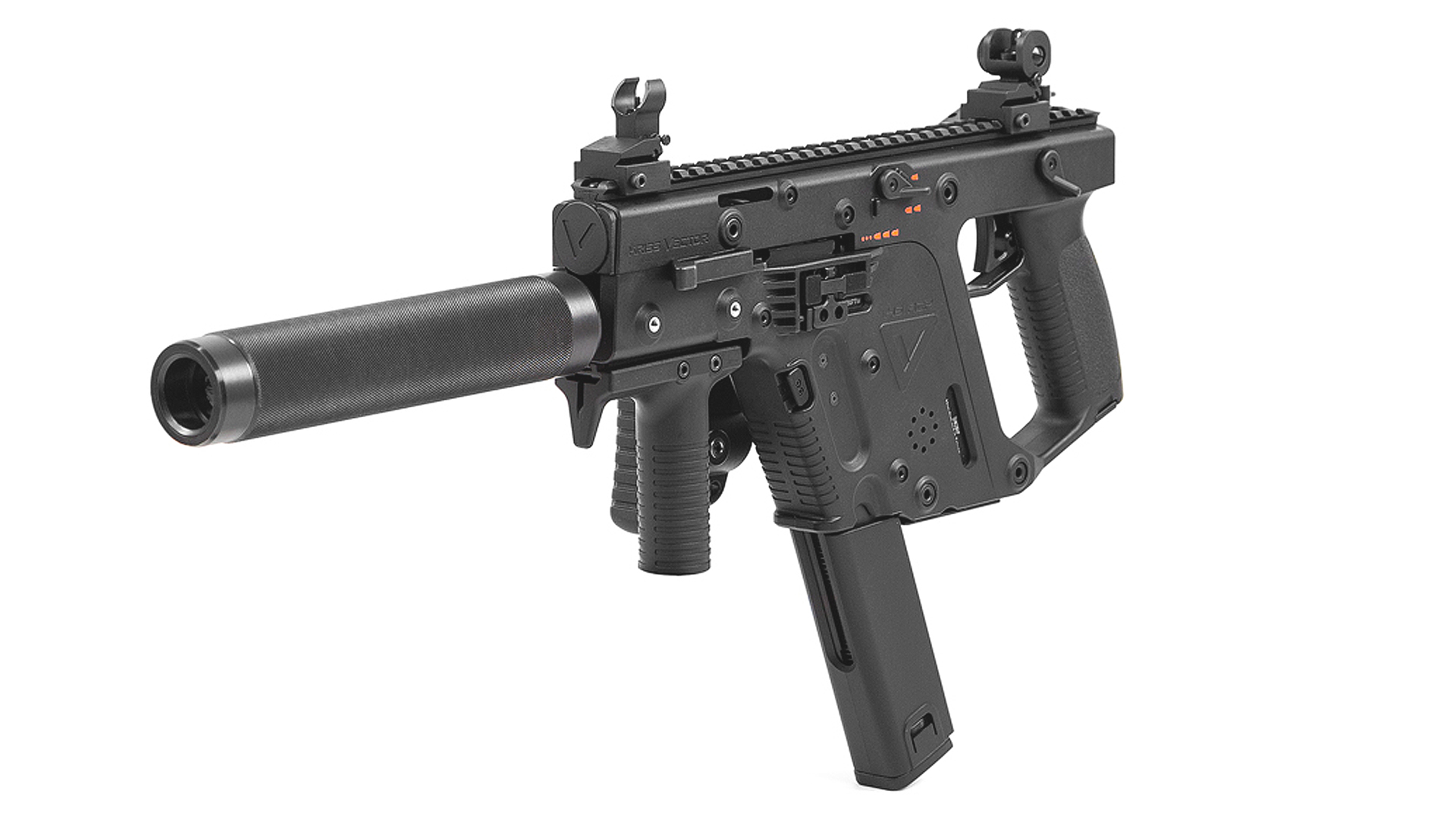 Parameters
| | |
| --- | --- |
| Charger type | Li+ (8,4V; 3000 mA) |
| Battery type | Li+ (2,6 Ah; 7,4V) |
| Battery life | 30 h |
| | |
| --- | --- |
| Effective firing range | 150 m |
| Length | 80 cm |
| Weight | 3.55 kg |
| | |
| --- | --- |
| Charger type | Li+ (8,4V; 3000 mA) |
| Battery type | Li+ (2,6 Ah; 7,4V) |
| Battery life | 30 h |
| Effective firing range | 150 m |
| Length | 80 cm |
| Weight | 3.55 kg |