Contacts
The item has been successfully added to cart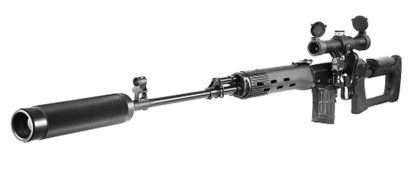 Equipment Options
Version
Optics type
Defeat sensors and battery charger must be purchased separately for selected version
Additional options for selected version
Defeat sensors and battery charger must be purchased separately for selected version
Additional options for selected version
Defeat sensors and battery charger must be purchased separately for selected version
Additional options for selected version
DESCRIPTION

PARAMETERS

CUSTOMER REVIEWS
The defeat sensors required for this play set must be purchased separately.
The sniper rifle is based on a replica of the SVD produced at Izhmash. The dimensions of the details are identical to the original. Therefore, you cannot tell the difference between this blaster and the replica of the combat weapon. The weight of the set is 3.75 kg, it is powered by Li+ accumulator with maximum capacity 2.2 Ah, granting continuous operation time up to 30 hours. Effective firing range – 250 m. We provide a foldable stock with a full game set length of 123 cm and breechblock reloading. The scope is not included in the set.
*Attention! The sight must be purchased separately and not included in the play set!
| | |
| --- | --- |
| Charger type | Li+ (8,4V; 1000 mA) |
| Battery type | Li+ (3 Ah; 7,4V) |
| Battery life | 30 h |

| | |
| --- | --- |
| Effective firing range | 250 m |
| Length | 123 sm |
| Weight | 3.75 kg |
| | |
| --- | --- |
| Charger type | Li+ (8,4V; 1000 mA) |
| Battery type | Li+ (3 Ah; 7,4V) |
| Battery life | 30 h |
| Effective firing range | 250 m |
| Length | 123 sm |
| Weight | 3.75 kg |