Contacts
The item has been successfully added to cart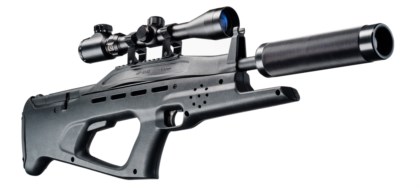 Equipment Options
Version
Optics type
Defeat sensors and battery charger must be purchased separately for selected version
Additional options for selected version
Available options for selected version
Defeat sensors and battery charger must be purchased separately for selected version
Additional options for selected version
Available options for selected version
Defeat sensors and battery charger must be purchased separately for selected version
Additional options for selected version
Available options for selected version
DESCRIPTION

VIDEO

PARAMETERS

CUSTOMER REVIEWS
The MP-514 is a LASERWAR development based on a real rifle gun manufactured by Izhevsk Mechanical Plant. For many years it has been the most popular laser tag weapon in Russia. And there are many reasons for that. The MP-514 has a strong frame, ergonomic design, and cheap price. We have received zero critical remarks from the clients for many years. It's very comfortable to hold the weapon in your hands. You can use it for many hours non-stop - the weight is just 3 kg. The frame is made of durable black plastic. Turn on the weapon by using the anti-vandal mechanism.
The range is 400 meters in cloudy weather and 285 meters in the sun. The optimal range is 100-220 meters.
*Attention! The sight must be purchased separately and not included in the play set!
| | |
| --- | --- |
| Charger type | Li+ (8,4V; 1000 mA) |
| Battery type | Li+ (2,2 Ah; 7,4V) |
| Battery life | 30 h |

| | |
| --- | --- |
| Effective firing range | 220 m |
| Length | 113 cm |
| Weight | 2.5 kg |
| | |
| --- | --- |
| Charger type | Li+ (8,4V; 1000 mA) |
| Battery type | Li+ (2,2 Ah; 7,4V) |
| Battery life | 30 h |
| Effective firing range | 220 m |
| Length | 113 cm |
| Weight | 2.5 kg |

Download Passport 0.7 MB (DOCX)