ARP 556 Snowstorm Original Series
ARP 556 is at its heart a G&G strikeball rifle. The key feature that sets this model apart from many other submachine guns and rifles: its small dimensions.
The weapon is suitable for a close and medium-range combat. Regardless of the game location, whether it's in an open playground or a CQB arena, when a sudden change in the playing environment occurs (a street fight turning into a building assault), ARP 556 performs well.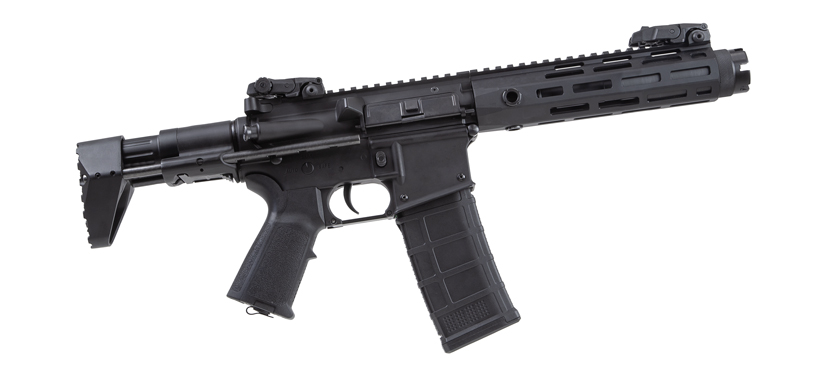 Characteristics of design
Metal body parts: foregrip, upper and lower receiver. The pistol grip, buttstock and buttstock base are made from ABS plastic. The magazine is made of steel. The buttstock and the bolt blind are made of steel.
The total length of the model is 68 cm. The length with the fully folded stock is reduced to 55 cm. The weight is 2.1 kg.
ARP-556 is ambidextrous: the fire mode switch is duplicated on both sides, which is sure to appeal to both right- and left-handed shooters. The telescopic buttstock is adjustable in length and has two positions. This allows the user to choose the optimum and comfortable buttstock position, thus gaining a full control over the rifle.
The M-LOK rail-type foregrip with slots has a rail on top for mounting additional equipment (a collimator, optics, flashlight). The holes allow the installation of additional foregrip rails.
Snowstorm is equipped with the standard folding sights - a backsight and foresight.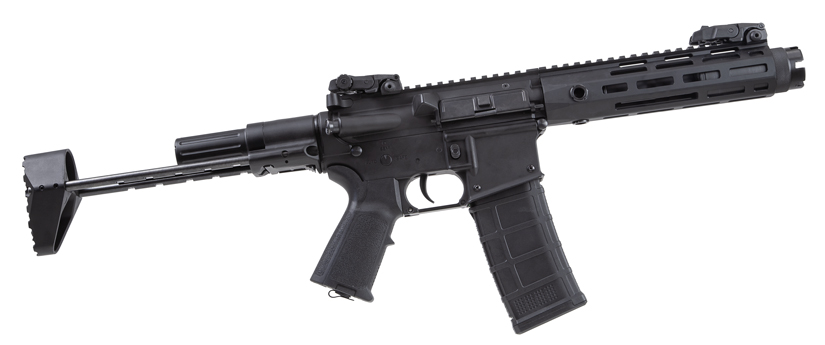 The scope of supply includes a weapon. All additional equipment is purchased separately. Note: the Parallax optical system is the only option here. The body feature does not allow for an external tube system, so both the lens and the IR emitter are integrated into the body by default. Optimal range - 400 m.
Inside the tagger there is a lithium battery with a capacity of 2.2 Ah. 36 hours of continuous operation are guaranteed. Any Li+ series device will be suitable for charging.
In laser tag, there are no restrictions: the tagger is fine when working on 9,10, 11 generations. An OLED display and vibration motor are installed at an extra cost.