Contacts
The item has been successfully added to cart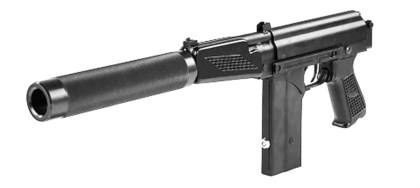 Equipment Options
Version
Optics type
Defeat sensors and battery charger must be purchased separately for selected version
Available options for selected version
Defeat sensors and battery charger must be purchased separately for selected version
Available options for selected version
Defeat sensors and battery charger must be purchased separately for selected version
Available options for selected version
DESCRIPTION

PARAMETERS

CUSTOMER REVIEWS
The frame is made of steel, the pistol grip and the foregrip's cover plate are made of plastic. The weapon supports full electronics integration, it has the following features:
— impact-resistant materials;
— high quality of welding seam;
— the pistol grips and foregrip are made of shock-resistant plastic;
— the metal thickness has been increased;
— special bolt and firing mechanism construction.
All this makes 9A-91 a reliable game set for rental clubs.
A lithium accumulator (3000 mAh) gives you up 10 hours of great performance.
Use the lock located on the magazine to turn on the weapon, the power socket is at the bottom part of the receiver. Use the bolt to reload the weapon. The weapon has a rail for installing a sight.
The game set from the "PRACTICAL" series is an excellent alternative to many LASERWAR guns.
| | |
| --- | --- |
| Charger type | Li+ (8,4V; 1000 mA) |
| Battery type | Li+ (3 Ah; 7,4V) |
| Battery life | 30 h |

| | |
| --- | --- |
| Effective fiirng range | 150 m |
| Length | 56 cm |
| Weight | 1.6 kg |
| | |
| --- | --- |
| Charger type | Li+ (8,4V; 1000 mA) |
| Battery type | Li+ (3 Ah; 7,4V) |
| Battery life | 30 h |
| Effective fiirng range | 150 m |
| Length | 56 cm |
| Weight | 1.6 kg |

Download Passport 0.5 MB (DOC)