SKS-45 Simonov Steel Series
Designed at the close of the Great Patriotic War by the gifted Russian gunsmith Sergey Simonov, the new carbine was undoubtedly a revolutionary weapon for its day. This ergonomically successful, simple, and reliable carbine has served in dozens of countries and has been and continues to be used in several local conflicts worldwide.
The soldiers of the guard of honor are armed with it at Post 1 at the Eternal Flame, which is famous throughout the country. In the United States, over a million and a half SKS are in civilian hands; the carbine is employed on arctic expeditions to protect against polar bears at -50 deg. and to protect African wildlife refuges at +50 deg.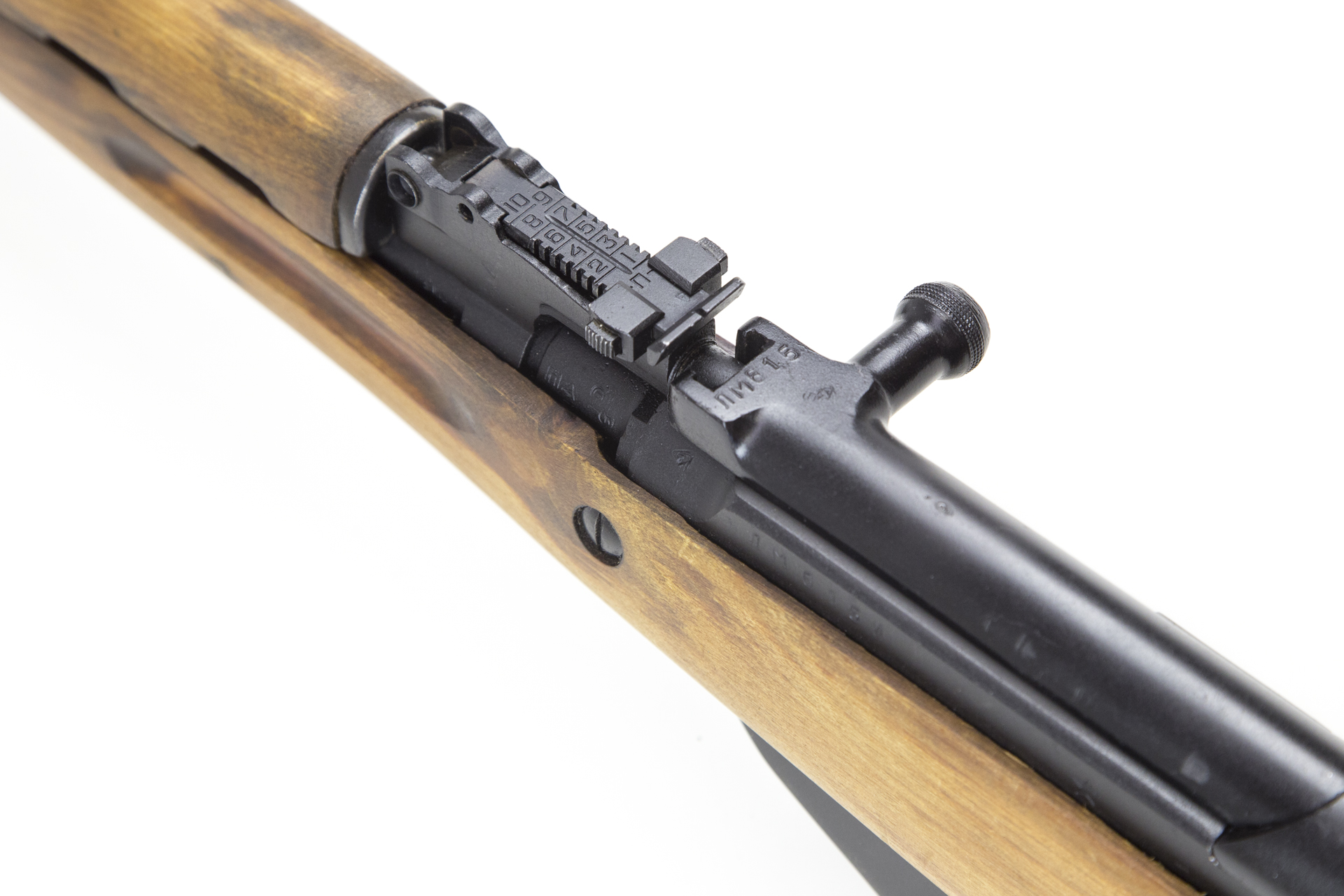 Characteristics of design
The barrel and metal parts are made of steel. The shoulder stock is made of wood. The upper handguard is made from wood as well. The butt has a metal lid. Inside you can place cleaning supplies. The barrel has a carrying sling clamp. The second carrying sling clamp is at the bottom of the buttstock. The original design includes a fixed folding bayonet, which is missing from the laser tag version for obvious reasons. Our weapon has just a bayonet fastening which is also used to fix the rod.
The SKS sighting equipment consists of a sight and foresight. 1000 m graduated backsight has a step of 100 m. The optimal firing range - 200 m. The small wooden buttstock is very comfortable. The foregrip undercuts make holding the weapon great experience. Use the trigger to shoot. The thumb piece should be down otherwise the weapon will be turned off. Use the bolt to reload the weapon.


Inside the shoulder stock there is a 2.2 Ah lithium accumulator which gives up to 36 hours of great performance. The charging socket is at the bottom of the magazine and well protected with a rubber plug.
There you can also find a LED. The high quality dynamic is located in the detachable magazine. Let's stress that apart from the optical tube the weapon is a real copy of the famous SKS-45. The tube provides a range of up to 200 m. Any Li + chargers will do, for example the Spider charger.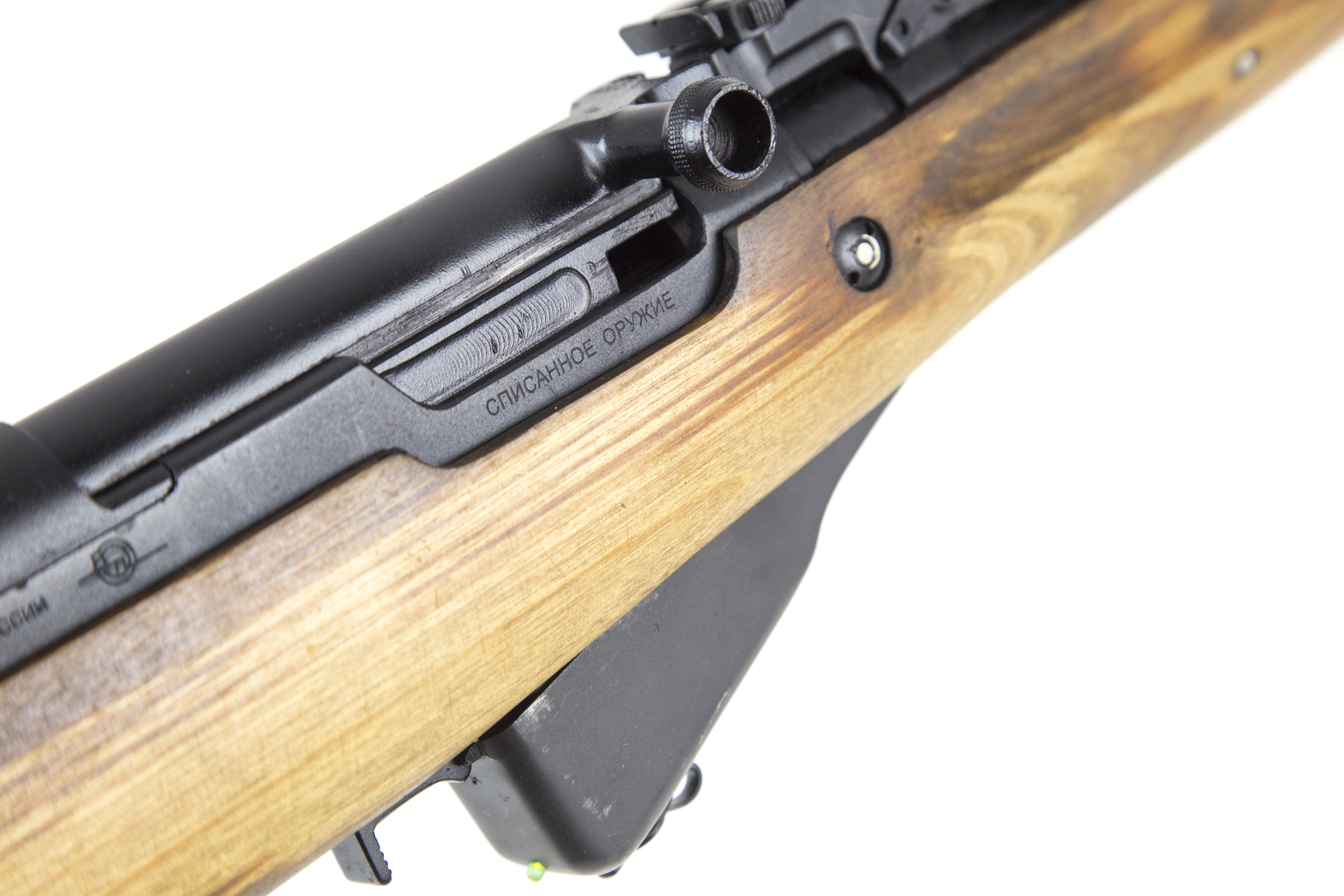 Parameters
| | |
| --- | --- |
| Battery life | up to 30 h |
| Battery type | Li+ (2,2 Ah; 7,4V) |
| Charger type | Li+ (8,4V; 1000 mA) |
| | |
| --- | --- |
| Effective firing range | 200 m |
| Length | 123 cm |
| Weight | 3,8 kg |
| | |
| --- | --- |
| Battery life | up to 30 h |
| Battery type | Li+ (2,2 Ah; 7,4V) |
| Charger type | Li+ (8,4V; 1000 mA) |
| Effective firing range | 200 m |
| Length | 123 cm |
| Weight | 3,8 kg |

Download Passport 0.7 MB (DOC)