RPK-74M Hail Steel Series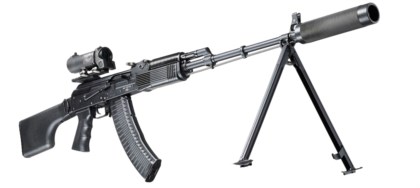 The Kalashnikov RPK-74M light machine gun is an upgraded version of the RPK-74. The weapon was adopted into service in the early 90s. The production was organized at the Izhevsk Machinebuilding Plant and the "Molot" Machinebuilding Plant in Vyatsko-Polyansk. The design was guided by the principle of combining a new hand-held machine gun with an upgraded automatic rifle.
The RPK-74M HAIL game set from the STEEL series was designed on the basis of a combat-like model. Let's take a closer look at the advantages of the laser tag version of the machine gun available in the LASERWAR online shop.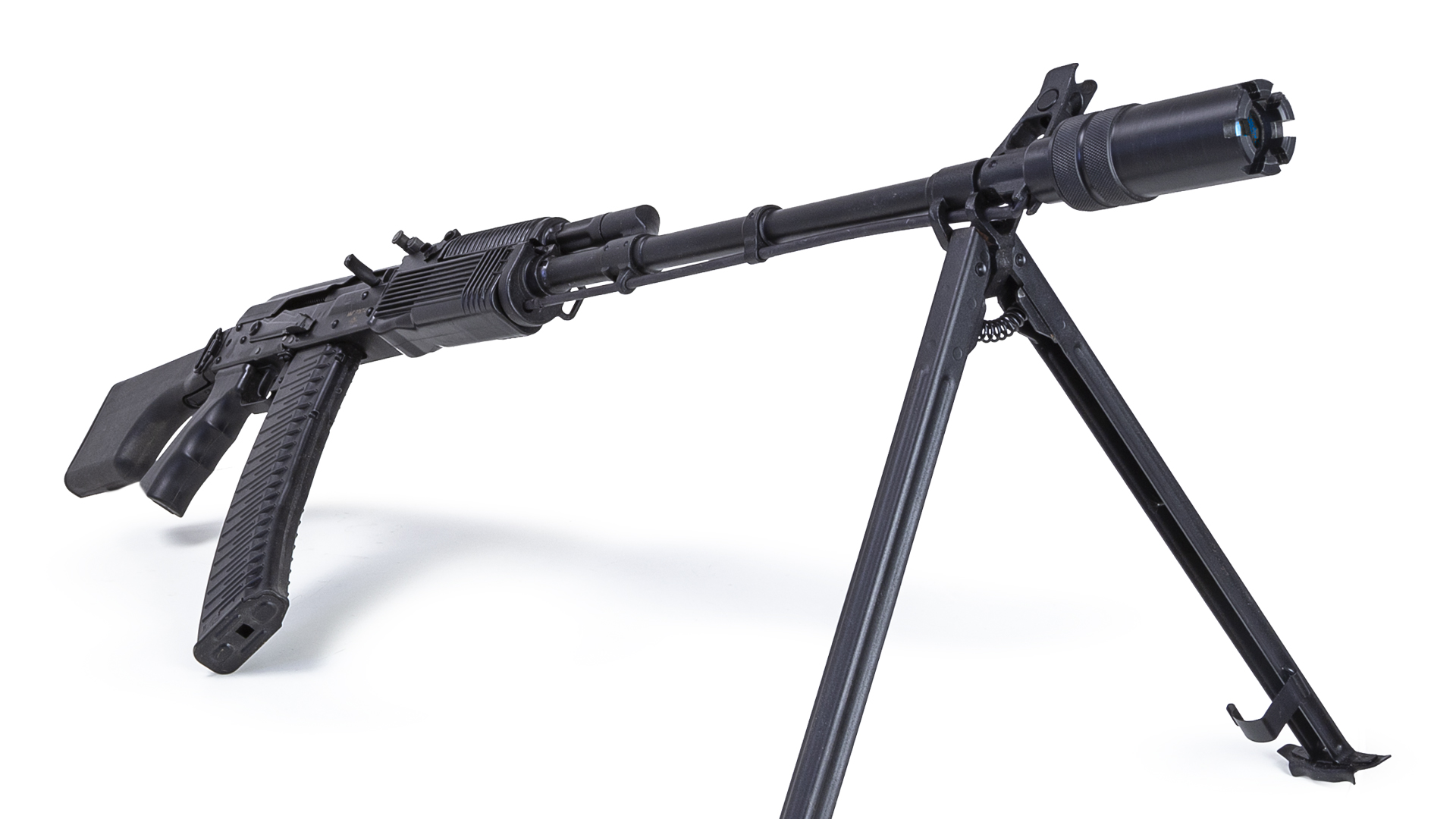 For its size, the machine gun has a relatively low weight - 5.5 kg. Its length - 123 cm. It's part of the Steel series, which says a lot - no weather conditions or rolling games can damage the gun. The machine gun is reliable as it is made of impact-resistant material.
The model has a folding bipod. The tagger can be equipped with both telescopic and collimator sights. Use the selector switch to turn the model on. Use the bolt to reload the weapon.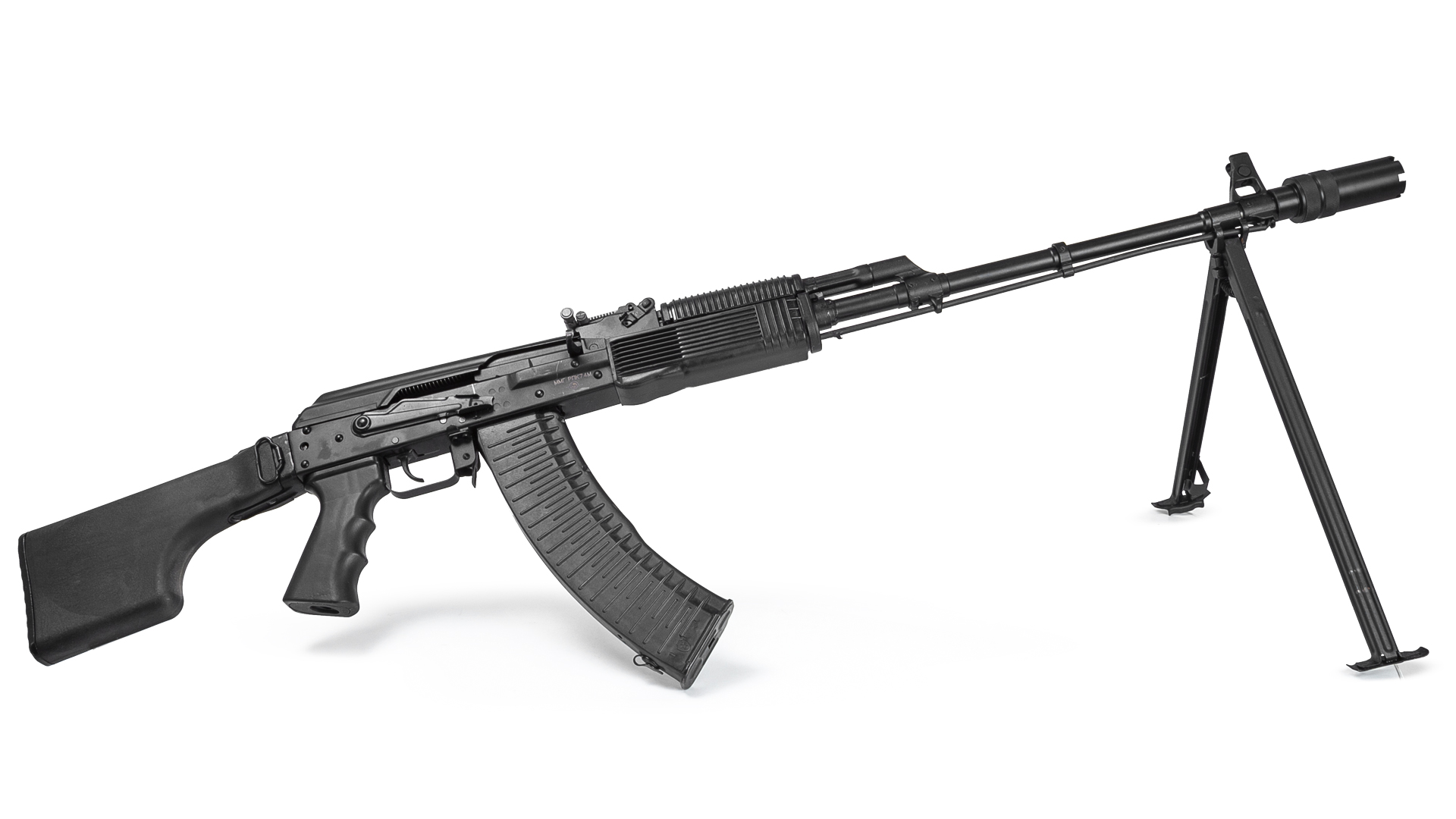 As for the optical system, both Prism and Parallax are suitable. The choice will affect the range of fire. The Hail will be able to track a target from 250 to 400 m away.
Inside the gun there is a 2.2 Ah lithium battery. The tagger will not require recharging for 30 hours of playing time.
The machine gun is included in the game set by default. Hit sensors, optical and collimator sights, charger, Feedback function and OLED display installation are available at extra cost.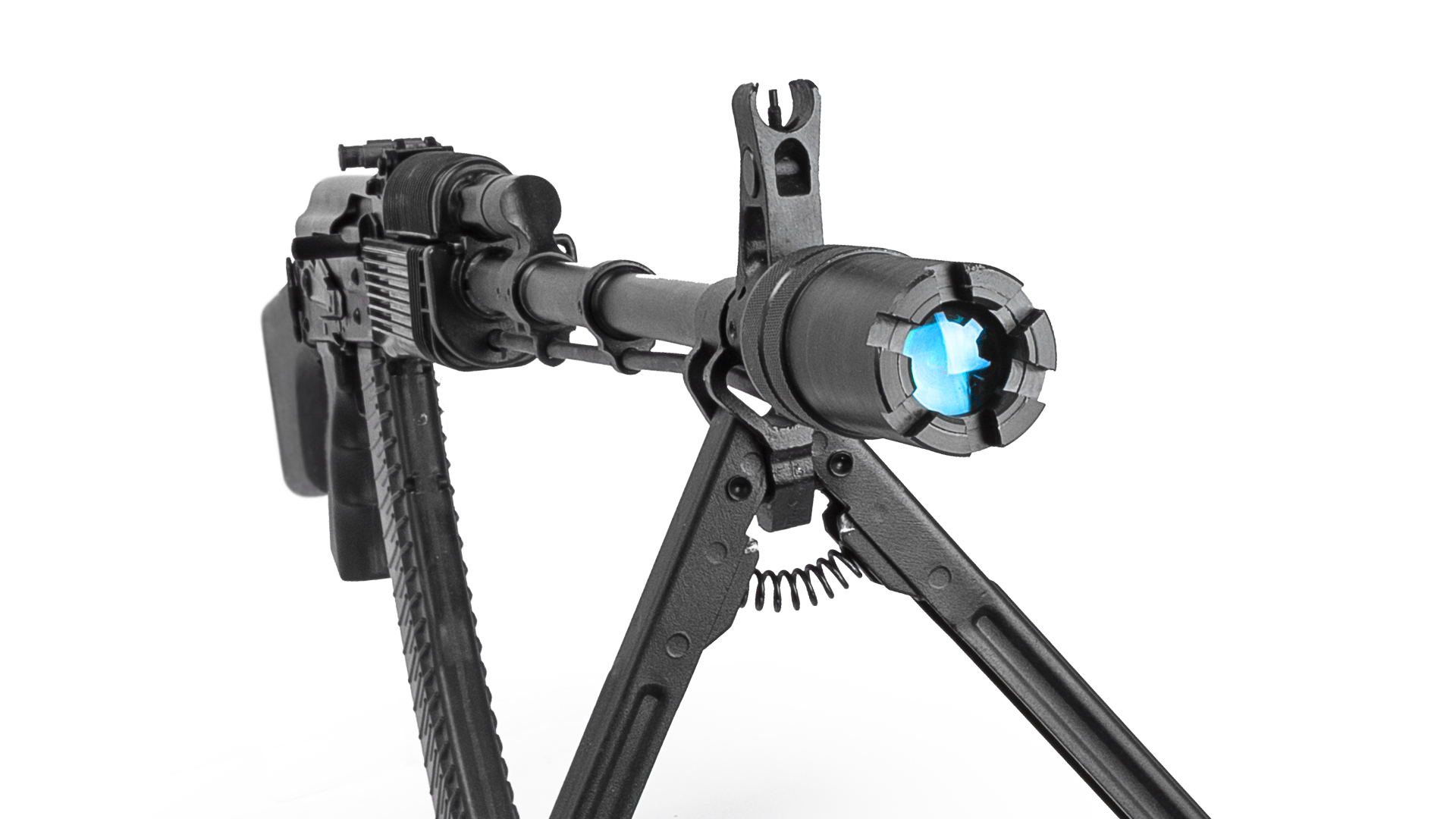 Parameters
| | |
| --- | --- |
| Charger type | Li+ (8,4V; 1000 mA) |
| Battery type | Li+ (2,2 Ah; 7,4V) |
| Battery life | 30 h |
| | |
| --- | --- |
| Effective firing range | 250 m |
| Length | 123 cm |
| Weight | 5.5 kg |
| | |
| --- | --- |
| Charger type | Li+ (8,4V; 1000 mA) |
| Battery type | Li+ (2,2 Ah; 7,4V) |
| Battery life | 30 h |
| Effective firing range | 250 m |
| Length | 123 cm |
| Weight | 5.5 kg |

Download Passport 0.4 MB (DOC)