There are quite a lot of people at the exhibition today, same as during the past days, though. During this time, our united stand of the Smolensk oblast, organized through the good offices of Smolensk Oblast Export Support Centre, has been visited by lots of guests, including quite a few foreign delegations and officials.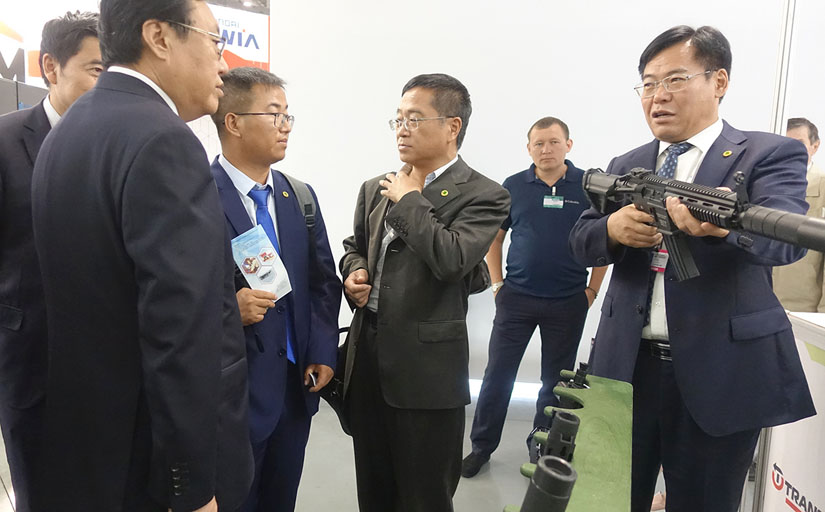 Both Russian and foreign participants of the exhibition find Laserwar equipment for tactical games interesting. Nikolay Nikolayevich Tsukanov, President Vladimir Putin's plenipotentiary envoy to the Northwestern Federal District, approached our stand to try out our blasters yesterday.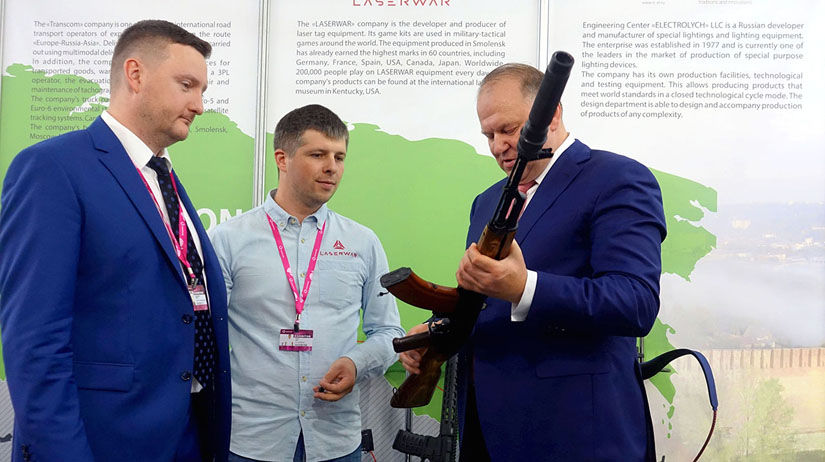 Besides, negotiations with Russian and foreign customers and Russian sales representatives abroad took place at the stand. In particular, Alexander Vitalyevich Anikin, the Russian sales representative in Norway, noted that Laserwar has a great potential for export to Norway, for tactical games and active recreation activities are exceptionally popular among the Norwegian population. Ekaterina Dmitrievna Belyakova, the Russian sales representative in the Slovak Republic, pointed out that one of the easiest and most accessible ways to certify Russian products for export to the EU is to cooperate with the Slovak Certification Authorities.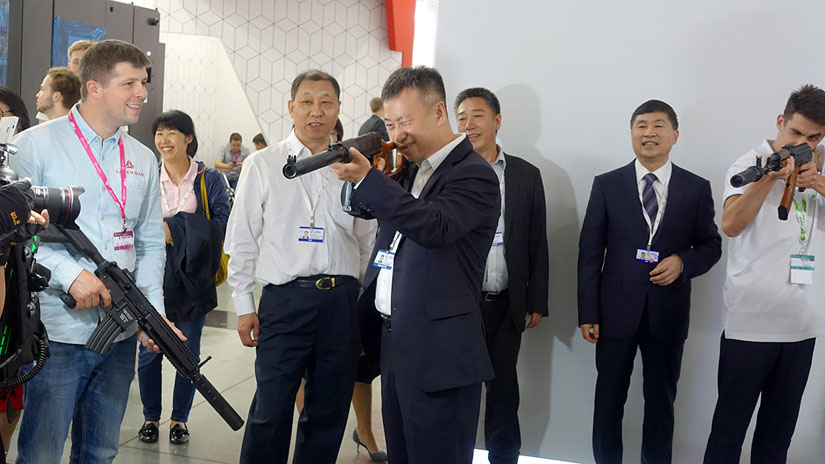 Participating in an event of this scale – delegations from 95 countries take part in it – will allow us to find new partners and create perspective bonds both with clients and the sales reps of the countries where laser tag is becoming more and more popular.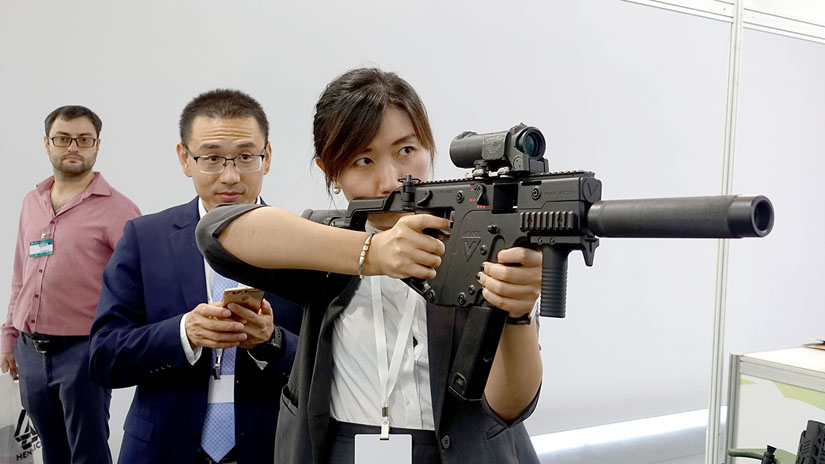 Well, of course, the young don't keep aloof. It's no secret that the most enthusiastic admirers of laser tag are among the rising generation.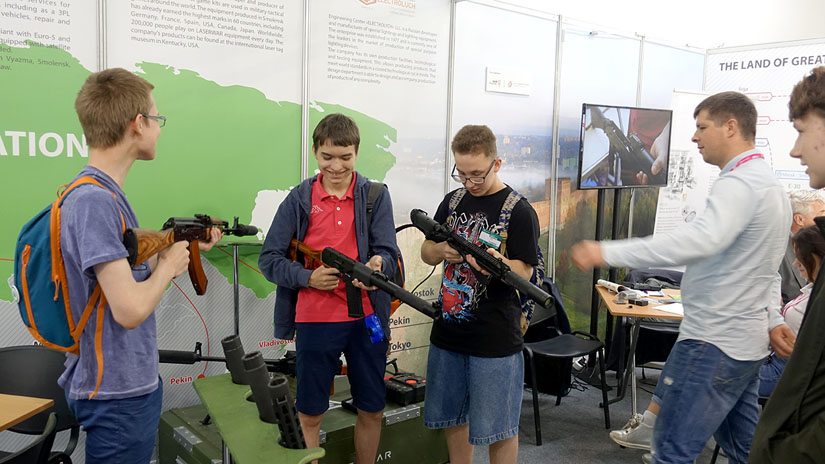 Anyway, everyone found something to their liking at our stand.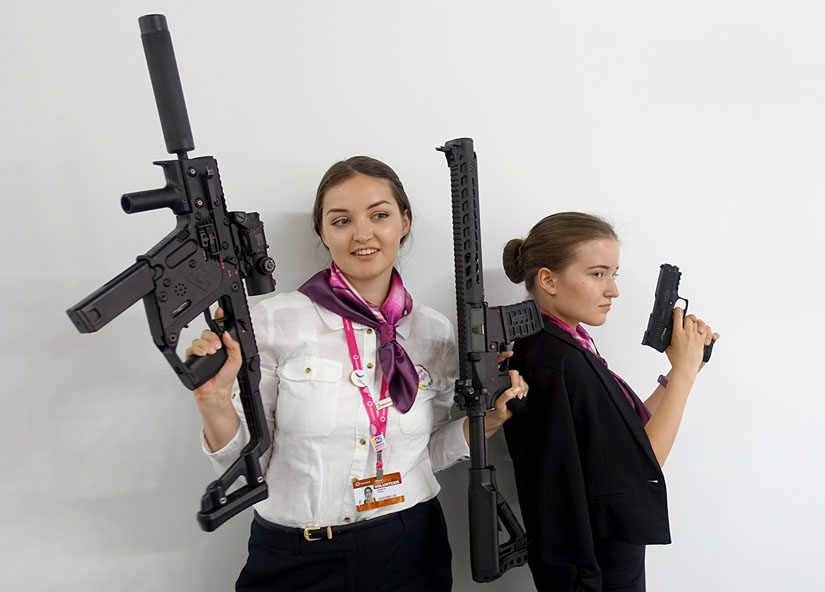 If you haven't visited our LASERWAR stand yet, you still have a chance to do this. Tomorrow is the final day of the exhibition.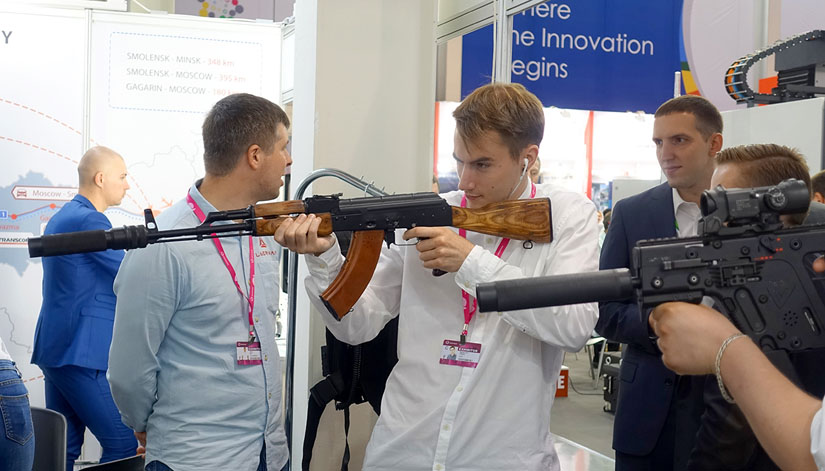 See you at our stand!
Related news