Today the exhibition complex has been flooded with visitors since the very morning. When compared with the first day, there are several times more guests today. Within three days the exhibition is open only for military and technical experts.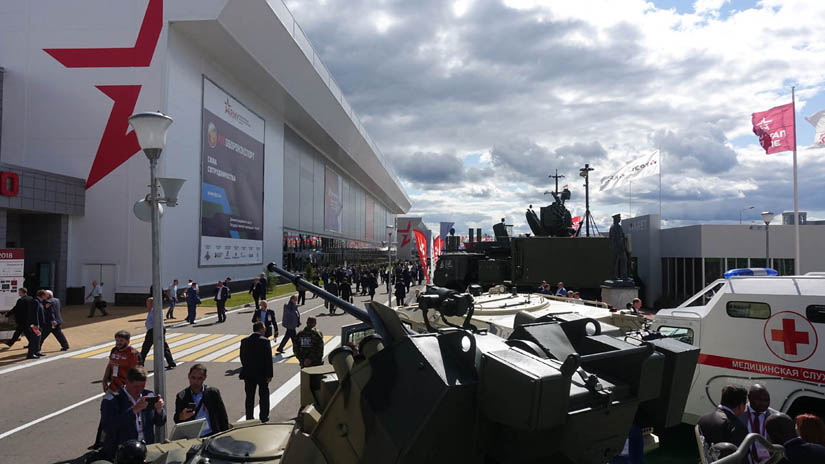 As always, it is crowded in the open areas, where samples of military equipment are displayed. And this is not out of idle curiosity; experts are attentively examining new products, many of which have not been demonstrated to the general public yet.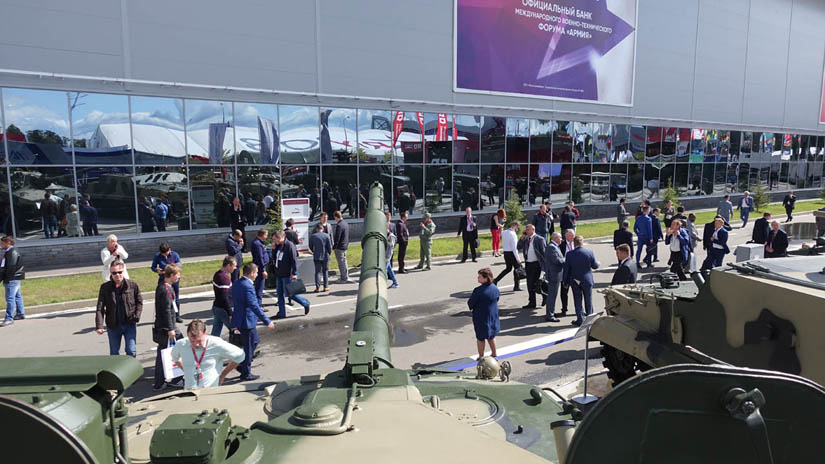 Can you imagine what will be going on here, when the exhibition opens for mass viewing?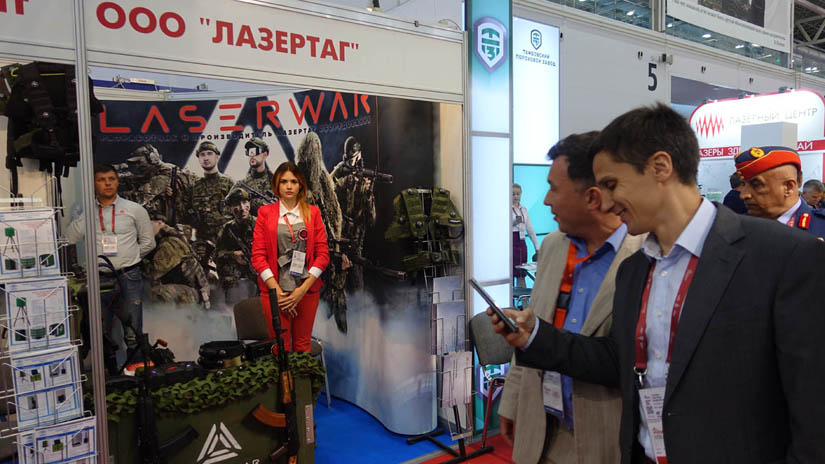 At our stand it is crowded too, as usual, we have to answer lots of questions, as the weapons theme is close to everyone, and everybody loves to play. There are many foreign delegations from almost all over the world.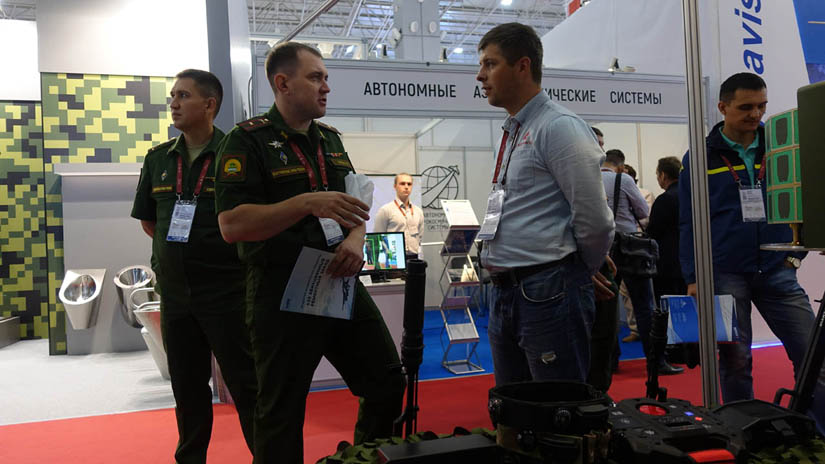 A group of army specialists was interested in detailed technical characteristics of the presented equipment samples.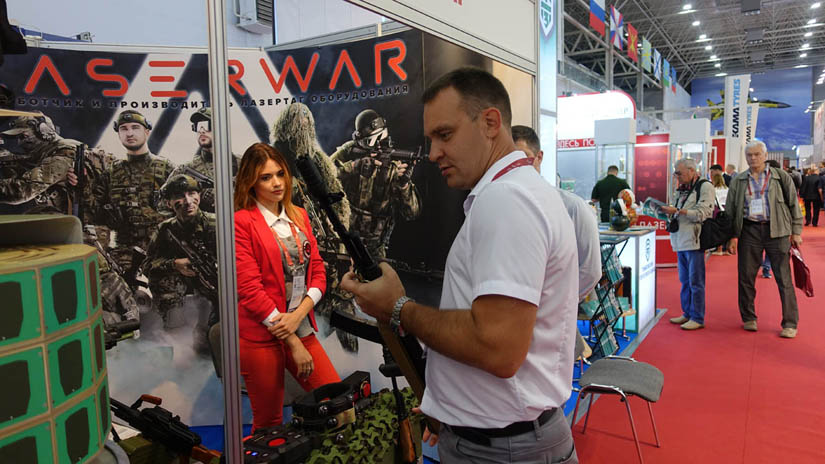 In general, despite the abundance of real weapons around, game sets invariably spark interest of visitors. Many of them are clearly not averse to run and shoot.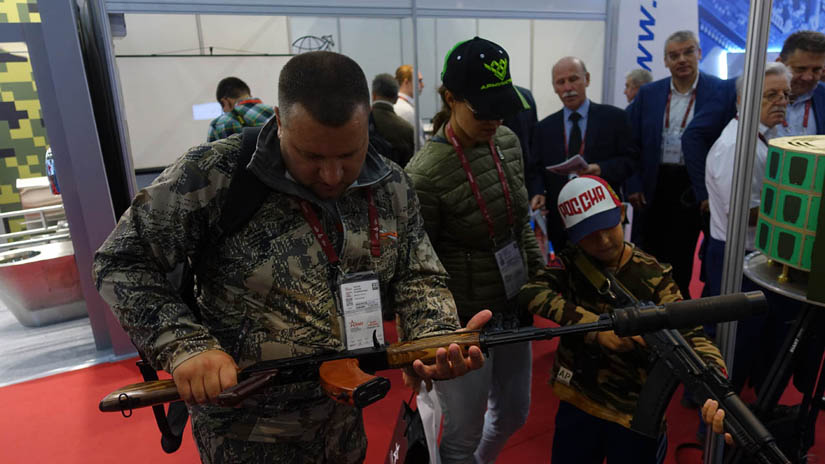 And in spite of the fact that today is official delegations day, no exhibition can do without children. Moreover, try to tear the boys away from the stand with weapons! However, it seems that on the days of mass public visit we will have much more fun. We are waiting for you on August 24-26 at our stand. See you later.
Related news