M16A1 Saigon Elite Series
"At last we have a real man's weapon" was the American army's saying when the M-16 assault rifle entered service. Unofficially, it was immediately nicknamed the "black rifle" because of the distinctive color of the buttstock and foregrip.
M-16 is one of the most famous assault rifles in the world. Only the Kalashnikov assault rifle is can be called its competitor. The debate about which design is more efficient has not stopped until now. The M-16 rifle is the main weapon of the heroes of numerous Hollywood movies, who have been tirelessly saving the world for decades.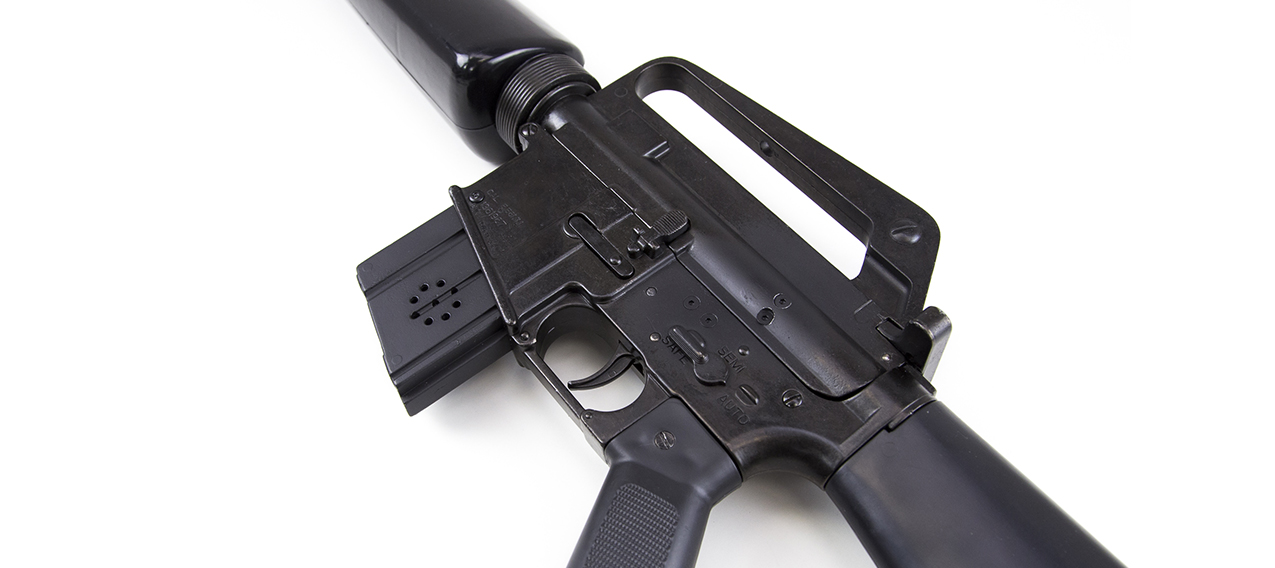 Characteristics of design
The first feeling when you take the model can be summed up in one word: reliability. Saigon is a full-size replica with a movable bolt. Apart from the bolt, there are no running parts: the fire mode switch, the flywheel for range adjustment and the forward assist are fixed. The model is free from backlash and creaks. The body is metal: M16-A1copes well with intense gaming.
The inserts (foregrip, pistol grip and buttstock) are made of impact-resistant black plastic. The foregrip has a triangular cross-section, consisting of two halves. Given the metal base, the weight is 3.7 kg.
The game set is activated by means of an anti-vandal lock located in the buttstock. The operating indicator and power socket are also located there.
Inside Saigon is a 2.2 Ah lithium battery. The game set works 36 hours on a single charge. The range varies depending on the choice of optical system. Saigon confidently hits targets at distances from 250 to 400 m.
A hit sensor is mounted in the barrel. The player will have to think several times before making a shot. The rifle is included in the default supply package. Hit sensors, chargers are purchased separately. The installation of an OLED display and vibration motor is available on demand.
Parameters
| | |
| --- | --- |
| Charger type | Li+ (8,4V; 1000 mA) |
| Battery type | Li+ (2.2 Ah; 7,4V) |
| Battery life | 30 h |
| | |
| --- | --- |
| Effective firing range | 200 m |
| Length | 105 cm |
| Weight | 3.7 kg |
| | |
| --- | --- |
| Charger type | Li+ (8,4V; 1000 mA) |
| Battery type | Li+ (2.2 Ah; 7,4V) |
| Battery life | 30 h |
| Effective firing range | 200 m |
| Length | 105 cm |
| Weight | 3.7 kg |

Download Passport 0.7 MB (DOC)