AKM Prorok
Today we are presenting a new model for laser tag enthusiasts - the PROROK AKM of the ORIGINAL series with Magpul accessories. It is no secret that the old good AKM is well known and highly popular in the USA. Many small arms companies took up finishing off the assault rifle in the attempt to refine its austere and bold design in their American manner. The majority of them tried to achieve this by adding AR-15 accessories to it. Just a short time ago, the famous Magpul company blew away Kalashnikov fans by a customization equipment set with the inspiring name Zhukov.
The set consists of a foldable MAG585 buttstock and a long MAG586 foregrip.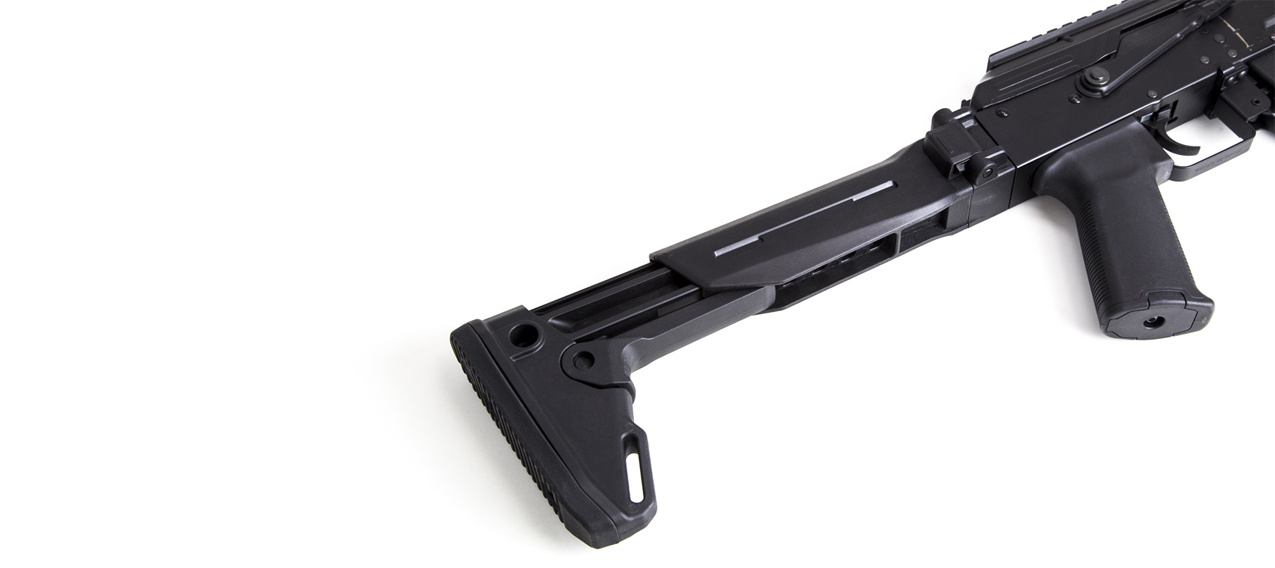 Characteristics of design
Speaking of the body, it's very much in the AKM style. A lot of work has been done here, both in terms of ergonomics and appearance. A stylish black body with aluminum inserts. The weight: 3,3 kg. The buttstock is collapsible, folding, length-adjustable and has a rubber butt plate.
The pistol grip is horizontally fluted. The receiver cover is fitted with a standard Picatinny-type rail for mounting a collimator sight.
The foregrip with a Magplul M-LOK interface makes it possible to mount additional equipment or RIS rails. Otherwise, we have the good old AKM: use the bolt to reload the weapon. The fire mode switch has retained its standard function. The trigger pull is soft and clearly locked in the end position.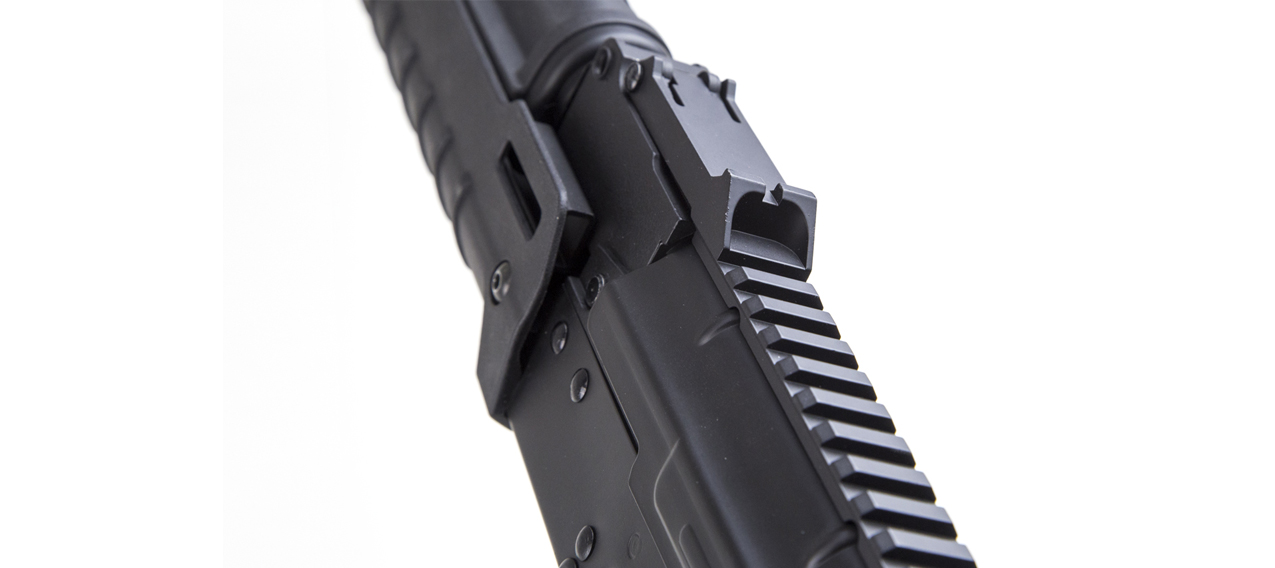 AKM is packed with cool stuff. A 2.2 Ah lithium battery, built-in Pro Signal speaker, Parallax or Prism optics, barrel hit sensor, illumination of the shot - this is the most advanced AKM on the market.
The scope of supply includes the rifle. Hit sensors, chargers, sights and gun belts are purchased separately. An OLED display and vibration motor can also be provided at extra cost.
The tagger is part of the Original series, which means it is only recommended for personal use.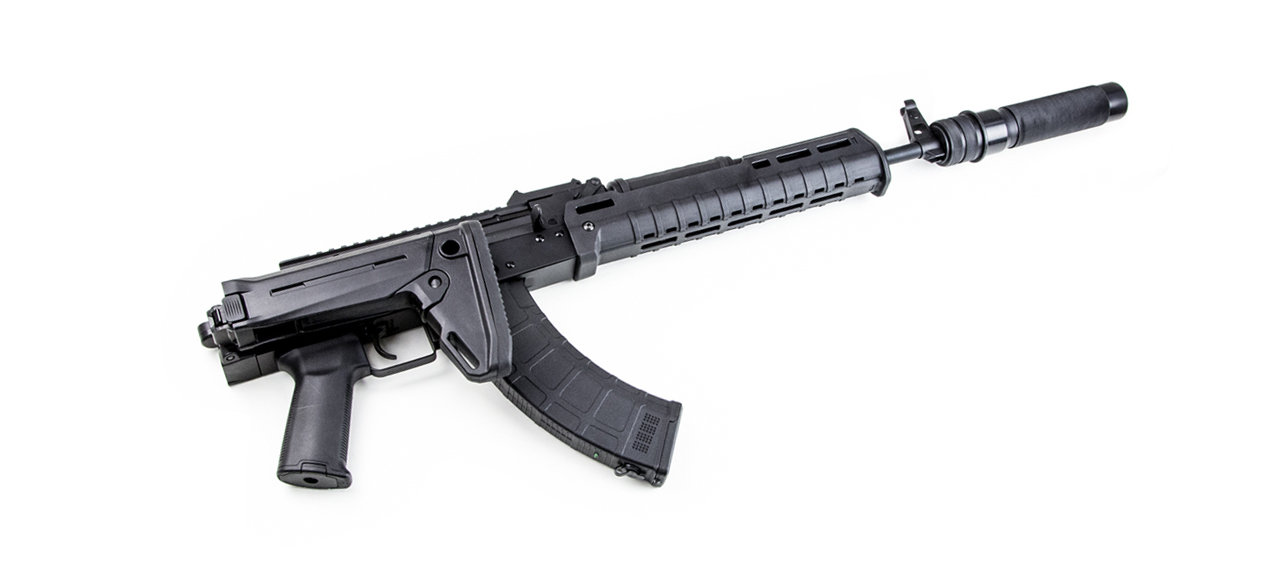 Parameters
| | |
| --- | --- |
| Charger type | Li+ (8,4V; 1000 mA) |
| Battery type | Li+ (2,2 Ah; 7,4V) |
| Battery life | 30 h |
| | |
| --- | --- |
| Effective firing range | 185 m |
| Length | 105 cm |
| Weight | 3.3 kg |
| | |
| --- | --- |
| Charger type | Li+ (8,4V; 1000 mA) |
| Battery type | Li+ (2,2 Ah; 7,4V) |
| Battery life | 30 h |
| Effective firing range | 185 m |
| Length | 105 cm |
| Weight | 3.3 kg |

Download Passport 0.4 MB (DOC)