May 02 2017 - August 01 2021
Trade-In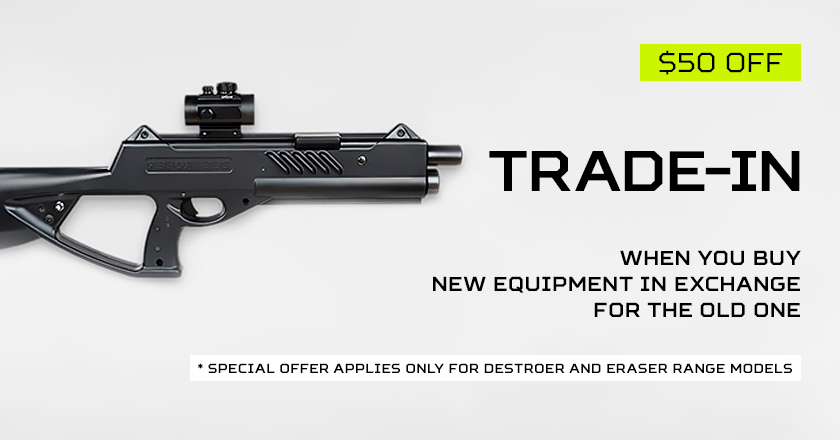 Get 3000 roubles off when you buy new equipment in exchange for the old one
*special offer applies only for Destroyer and Eraser range models
LASERWAR is happy to introduce a unique special offer. Send us your old play sets. For each play set that you send us you will get 3000 roubles off when you buy new blasters. Dear friends, don't miss out on the opportunity to get rid of the old bodies and add to your arsenal the most recent developments of our company, including but not limited to the PREDATORS.
The Trade-in special offer cannot be used in conjunction with any other offers or discounts.
Please note that we do not return the play sets sent to us (with the electronic components fitted inside of them).