November 01 - December 01 ,2020
20% OFF — new laser tag promo «12 + 3»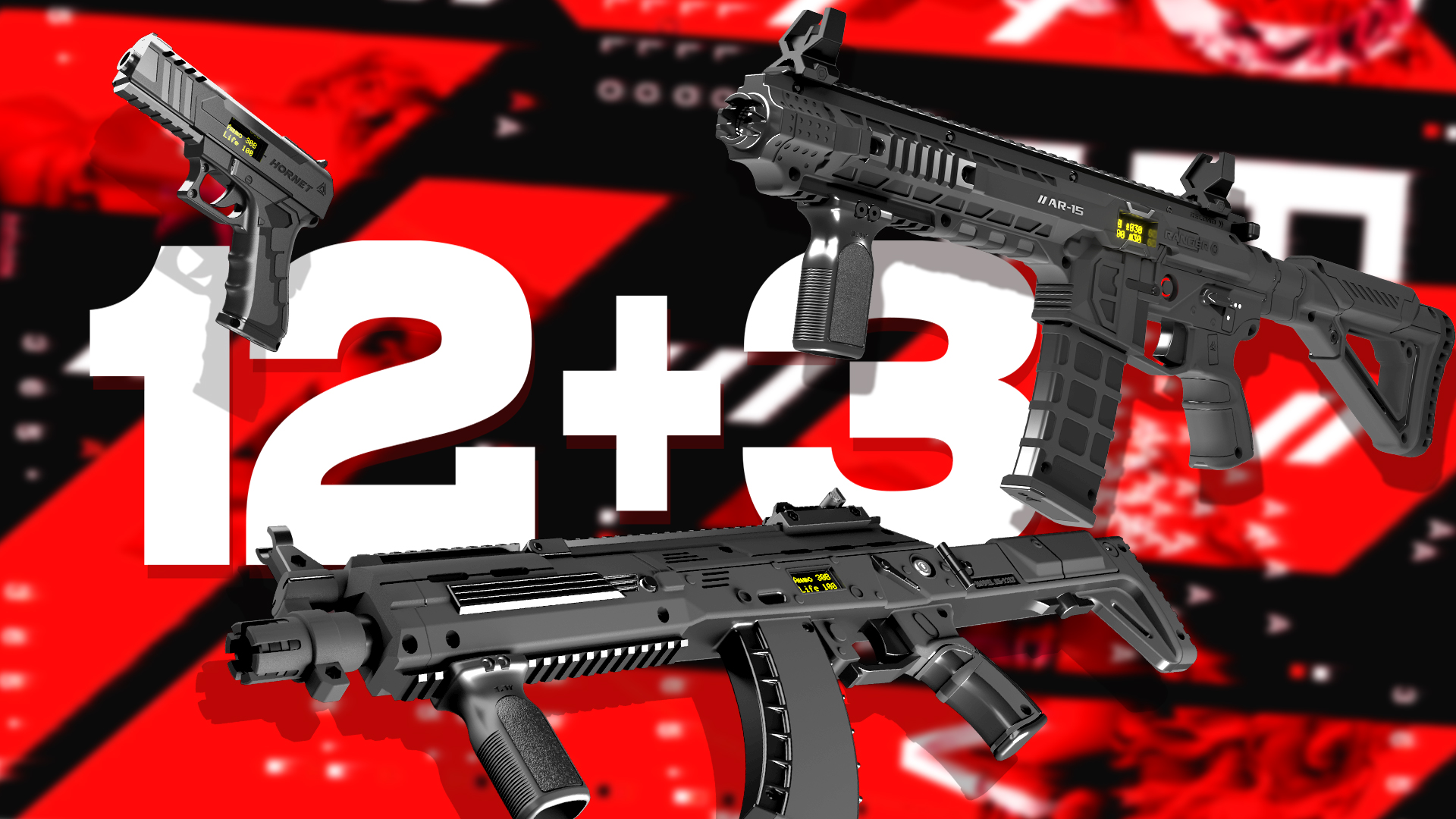 LASERWAR has prepared three amazing promotions for the BLACK FRIDAY — and the first of them is valid from today! When you buy a laser tag set with 12 laser tag weapons and headbands, we'll give you 3 laser tag sets for free.
Actually you will get a 20% discount or more
Conditions of the promo
The promotion is held from 16th November to 1st December inclusive.
All laser tag weapons on the online shop participates in the promo.
When you purchase 12 unique laser tag weapons and headbands, you will get 3 additional play sets as a gift (corresponding to the main order). If you purchase non-unique play sets, we'll give a three AK-12 Predator as a gift by default or, with an additional payment, other 3 unique laser tag game sets — for example, AK-15 or AR-15 (check the amount of surcharge in the sales department)
The promotion cannot be combined with discounts from dealerships and service centers, with a LASERWAR loyalty program.
Products in the promotion are valid for ordering through the LASERWAR sales department.
If you want find out more information, please, do not hesitate to call our Marketing and Sales Department at:
Join our social networks Facebook and Instagram if you'd like to recieve more promos and news from LASERWAR.